Archive 6
February 28th, 2012
Wounded
Psalm 55:12-14 For it was not an enemy that reproached me; then I could have borne it: neither was it he that hated me that did magnify himself against me; then I would have hid myself from him: But it was thou, a man mine equal, my guide, and mine acquaintance. We took sweet counsel together, and walked unto the house of God in company.
I don't know of another way to repair the heartaches of life other than turning to God. I didn't know that for a great many years, 34 to be exact. But now when heartache comes I only know that regardless of the turmoil going on around me there is One where there is nothing but sweet peace in His midst. There is One that I cannot explain in enough detail the way that "nothing just happens."
I sat in my kitchen this morning with head in hands praying to God about the burdens on my soul, about a hurt that happened and asking Him to fix it or fix me; asking the question of the week for me "Lord, what would Thou have me to do?" I prayed pouring my heart out and then opened a devotion that I received through email with the above scripture. It was indeed a "nothing just happens" moment. I opened the Bible and read the entire chapter and there on the pages of that divinely penned page was another friend that I have yet to meet that had been wounded so much worse than I, and he too was crying out to God. Although he prayed for God to kill them, I don't think I'm that upset.
I doubt that it's a stretch for me to say to you that you know from whence I speak. Everyone who has been alive very long has likely been emotionally scarred by someone. I wear my heart on my sleeve, I love people but more importantly I love Jesus. And before you think that I'm going to get in a self righteous mode, don't. I've hurt Jesus more than most. I would not dare place myself on a pedestal above anyone. The scar that I bear this week was partially self inflicted… I have to take responsibility for it. God really didn't need my help, nor did he want me to damage my own testimony by getting frustrated because someone else sinned.
I don't know if David sinned when he prayed in verse 15 "Let death seize upon them, and let them go down quick into hell: for wickedness is in their dwellings, and among them." But I understood his angst. Getting hurt is hard enough to swallow when it's someone we're not friends with, but when a friend hurts you…it breaks your spirit. But I have to be reminded that neither David nor I bear a burden uncommon to the Lord, and His was from millions of friends as He went to cross, beaten beyond description, spit upon, mocked and ridiculed by people He loved, and He did so that they might be able to live in the home He's preparing where there is no heartache.
Zechariah said in Zechariah 13:6 "And one shall say unto him, What are these wounds in thine hands? Then he shall answer, Those with which I was wounded in the house of my friends."
Are you hurting today? Remember you are not alone.
February 25th, 2012
The Battlefield of Revival
I've come to discover and discuss with the Lord this morning that Revival means War! This morning I have a literal head ache that I'm not sure whether it is from the stress of the week, or for no reason at all, but I think it's from being on the battle field for too long a stretch without any rest. I try to spend time every day in the Word of God and to write about that experience on this website but yesterday was not one of those days. There was no school, so I decided to linger a little longer in bed and I didn't trek into the living room and have my coffee and comfort from the Lord. I just got up and went to work unarmed, and Satan was…Watching
The Bible warns in 1 Peter 5:8 to "Be sober, be vigilant; because your adversary the devil, as a roaring lion, walketh about, seeking whom he may devour:"
He's just waiting for me to do something silly like leave for work without having prayed for the day and for a hedge of protection around me. Could God have stopped the events of yesterday that occurred to discourage me? Of course. But I think sometimes He uses those trying times to remind me that there is an order of the day. And if I want my day in order, I need to start by communicating with Him so that when Satan Attacks I'm prepared. Peter likened Satan to a lion having lunch. A lion attack is well planned and vicious. In two separate animal parks where lions were released the lions explored the entire reserve before selecting a specific area as their home range for hunting. Their attacks are generally by ambush having to catch their prey off guard because their size and speed is a factor. Does that not sound like Satan? When you least expect it, or when you're otherwise preoccupied is when he attacks. He doesn't attack just anyone; he wants the cream of God's crop. He attacks during spiritual highs and lows. If your life is mediocre spiritually, you're probably not even in his sights. The constant Roaring of Satan, making his presence known is a tool of discouragement for the believer. I think his roaring is why I have a headache this morning. He has been on me like white on rice lately attacking me from within and without. He's been on my kids, my friends, my husband, and me. A few times I felt as if my neck was clamped in the strength of his jaws and I was for certain a goner. But always right on time… my Savior came to the rescue.
Yesterday minutes after an attack, a friend called and said, something just happened to you, what's wrong? That's God! I came back from lunch a little more encouraged and God said, I'm not done, and there on my desk was music delivered from a friend that soothed my soul like a baby cradled in the arms of her Father. That's God.
Revival may indeed mean war. But the battlefields covered. Amen.
***
February 23rd, 2012
Waiting for the Sun & Moon to Stand Still
Joshua 10:4~ Come up unto me, and help me, that we may smite Gibeon: for it hath made peace with Joshua and with the children of Israel.
When Peace brings War
The summer of 1996, at the age 34 I began the greatest journey of my life, my walk with God. It was that summer that I made peace God. Never in my life had I experienced the freedom to live life unencumbered by the fear of death and to no longer feel as if I had the world on my shoulders. But that same day that I accepted Christ as my Savior was the same day that Satan began his attack. You see, although I had trials and tribulations before I was saved, I didn't have spiritual battles, unless it was in those times when Satan was trying to keep me lost. But in the summer of 1996 it changed. Not only was I experiencing the greatest joy in my life, that of salvation; I was also experiencing the greatest battle spiritually. So when I read the story of the city of Gibeon this morning it sound remarkably similar to the story of my walk with God.
I had thought when I got my heart right with God; my life would fall in line too. Evidently life didn't get the memo. Not only did things not always go right in my life, many things went terribly wrong. It was an uphill battle all the way. Are you now asking me "why did you bother getting saved?"
I don't think I ever ask that question.
Because even in the worst of it, the peace of God was so mighty, I wouldn't have traded any trouble for it.
In the story of Joshua 10, the city of Gibeon was under attack by Adonizedec king of Jerusalem and four other kings, all because they had made peace with Joshua. When the men of Gibeon discovered they were under attack they sent out for Joshua's help and Joshua came…and so did God! They were still going to have to go through the battle, but they weren't alone. With or without God in your life there will be battles, but when the Lord is your side it's only a matter of time till Victory comes and even in the midst of the battle there is peace.
Lately I have felt as if Adonizedec and his band of merry men have made a reprisal on my life. It seems that trouble abounds on every side and I am perplexed. At the end of the day I fall into bed feeling as though I have fought a physical battle. I'm exhausted to the point that, praise the Lord, as soon as my head hits the pillow, and sometimes before, I'm sound asleep. That sound sleep affords me the opportunity to get up at the crack of dawn to read scripture and write, which is a part of my comfort from God. So again you may ask… "Why do you go on serving God?"
Because I'm waiting for the sun and the moon to stand still.
In verses 12-14 in the midst of that battle Joshua spoke to the LORD "in the sight of Israel, Sun, stand thou still upon Gibeon; and thou, Moon, in the valley of Ajalon. And the sun stood still, and the moon stayed, until the people had avenged themselves upon their enemies. Is not this written in the book of Jasher? So the sun stood still in the midst of heaven, and hasted not to go down about a whole day. And there was no day like that before it or after it, that the LORD hearkened unto the voice of a man: for the LORD fought for Israel."
I'm not literally asking God to stop the sun and moon. Although I know He can. But I am asking God to stop some things that are in motion against me believing that the Creator of all the earth, has the power!
How about you? Are you in need of the God of Joshua and Shari. He's your God too.
February 22nd, 2012
In Need of a Miracle...
John 2:1-5 ~ And the third day there was a marriage in Cana of Galilee; and the mother of Jesus was there: And both Jesus was called, and his disciples, to the marriage. And when they wanted wine, the mother of Jesus saith unto him, They have no wine. Jesus saith unto her, Woman, what have I to do with thee? mine hour is not yet come. His mother saith unto the servants, Whatsoever he saith unto you, do it.
I have to wonder if Mary had observed Jesus as a young boy exhibiting the power of God. In my mind I can imagine a group of young boys playing at the expense of a bird, hurling rocks as it flew with all its might to avoid their pitch. And when the rock strikes the fatal blow, they rejoice having shown their mastery. But coming down the road was Jesus and His mother, who happens to pass by the lifeless bird, lying battered on the dusty ground. And a tender hearted Jesus picks up his own creation and brushes the dust from its tiny feathers and see's the blood stain where the rock made contact. He shares with His mother that He doesn't understand pointless killing; this wasn't for food or for sacrifice, this was just for the sake of seeing something die. And then it happens…
He lays his little boys finger across the bird's wound and in a split second the wound is gone, and the little bird's eyes open to see that he is in the hand of God. The bird doesn't fly, but sits in the hand of Jesus, unafraid and content, aware of Who it is that he rests upon. And Mary watches on in awe...
So when He grows and they attend the wedding at Cana, Mary naturally turned to the maker of the grapes to fix the issue of empty wine bottles. I don't know the tone of Jesus' voice when He reminded her that God had a plan for Him to begin his miracles, and she had rushed it! I don't think it was a harsh tone, but one half chiding "Mom, what am I going to do with you?!" And then the miracles begin.
I don't know where you are today, but I stand in need of a miracle. One of empty wine bottle proportion and one that I do not deserve. The wedding party planners had messed up, they'd failed to plan… I can identify. Isn't it good to know now what Mary knew then… Jesus can fix it.
Matthew 6:26 ~ Behold the fowls of the air: for they sow not, neither do they reap, nor gather into barns; yet your heavenly Father feedeth them. Are ye not much better than they?
***
February 21st, 2012
God will make a way...
Bring us to the Praise!
Numbers 23:19
God is not a man, that he should lie; neither the son of man, that he should repent: hath he said, and shall he not do it? or hath he spoken, and shall he not make it good?
Being the *Mango that I am, trust comes easy. Some may even go so far as to say that I'm gullible. It has lessened over the years but it is so ingrained in my character that I doubt it will ever be completely gone. I most always accept people at face value, never questioning their word unless it is just absolute ridiculousness, and it often has to be the extreme of that before I'll just flat out think they're lying. So it probably goes without saying that I get let down … a lot. That does not squelch my spirit though, I trust again, easily. I however have friends in my life that trust is not easily afforded to anyone; those they love, or those they meet. It's the chicken and egg theory for me on this: which came first? Do they not trust because they were hurt or has the mistrust always been there setting them up for hurt? I don't know. But I do know that there is One who is worthy to be trusted! If God said it, it is absolute! Isn't that wonderful to know?
God is not a man.
Job 14:1 says that "Man that is born of a woman is of few days and full of trouble." There is no trouble in God, only solutions. Friends and family let us down, perfect strangers mess up our lives, but God is not man, He wants nothing but our good. But in this messed up world we sometimes lump God in with man, and our mistrust of them causes us to mistrust God. But that makes Him no less absolute.
He is not sorry.
He does not repent of any of His creation because He knows the end of the story. People may hurt us and cause damage that we think is irreparable, creating doubt in us that God will bring us through, but He is faithful!
I cannot say it as good as God, read Isaiah 43:10-21
Ye are my witnesses, saith the LORD, and my servant whom I have chosen: that ye may know and believe me, and understand that I am he: before me there was no God formed, neither shall there be after me. I, even I, am the LORD; and beside me there is no saviour. I have declared, and have saved, and I have shewed, when there was no strange god among you: therefore ye are my witnesses, saith the LORD, that I am God. Yea, before the day was I am he; and there is none that can deliver out of my hand: I will work, and who shall let it? Thus saith the LORD, your redeemer, the Holy One of Israel; For your sake I have sent to Babylon, and have brought down all their nobles, and the Chaldeans, whose cry is in the ships. I am the LORD, your Holy One, the creator of Israel, your King. Thus saith the LORD, which maketh a way in the sea, and a path in the mighty waters; Which bringeth forth the chariot and horse, the army and the power; they shall lie down together, they shall not rise: they are extinct, they are quenched as tow. Remember ye not the former things, neither consider the things of old. Behold, I will do a new thing; now it shall spring forth; shall ye not know it? I will even make a way in the wilderness, and rivers in the desert. The beast of the field shall honour me, the dragons and the owls: because I give waters in the wilderness, and rivers in the desert, to give drink to my people, my chosen. This people have I formed for myself; they shall shew forth my praise.
If you're struggling today, that should put a shout on ya! It did me. God takes care of His chosen. He made you; He will bring you to the praise!
------------------------------------------------------------------------------------------
* Mango is one of the four personalities in the Jesus Chick Personality Profile workshop http://www.sharijohnson.net/index.php?p=1_17_Hand-Designed-Personalities
February 19th, 2012
Is Satan in your seat today?
I Thessalonians 5:8 But let us, who are of the day, be sober, putting on the breastplate of faith and love; and for an helmet, the hope of salvation
Woohoo! It's Sunday morning! Everybody up and at'em. No? not nearly as excited as me? Sunday mornings do something to me; there's a hope in the opportunity of salvation for some lost soul that may very well be sitting in the sanctuary of the Lord today helmetless. The image of the angel getting ready to place the helmet on a child of God who prays for God to save their soul stirs my heart this morning and reminds me of a need to renew my own strength.
Paul told the Thessalonians who were "of the day" to be serious about their service. Put upon their hearts faith and love and to shield their mind with their salvation. As saints of God we "are they" who are "of the day." It is our responsibility, and a heavy one it is, to make sure the house of God is covered this morning. You better believe Satan will be in his seat. He'll be setting next the soul who's lost and headed to Hell, telling them to "wait another Sunday, today is not your day." He'll be setting next to the backslidden soul who has a hunger to get right with God again but Satan will whisper in their ear "It's pointless, you're a failure." And they'll believe it. Satan will sit next to the saint and say, "Don't bump the altar, you're good enough, you're here aren't you?" and they'll sit unmoved.
You are of the day!
It's your responsibility to go into the sanctuary of the Lord today armed for battle. To have your breastplate on of faith and love ready to show that child of God the way to everlasting life, to greet that backslidden soul as they enter the building and let them know they are loved and accepted and welcomed home like the prodigal son. You need to place on that helmet of salvation and when altar call comes to take heed and go, lest you be caught in the snare of Satan and fall into complacency.
If you don't go, if your seat is vacant; one of Satan's minions may just move in on the other side and tag team that hurting soul. Don't let it happen!
Get up off that couch and go.
***
February 16th, 2012
In Search of Pasture...
John 10:9
I am the door: by me if any man enter in, he shall be saved, and shall go in and out, and find pasture.
One thing I understand about burning the candle at both ends is at some point the light's going out, there's no other way. There comes a time when rest is due, and for me it's over due. I'm not quite sure when I'll schedule it in, but I'm going to have look at my calendar and see if I can find the time. Silly you say? Yes, but none the less true. That's why I went looking for pasture this morning in the Word of God.
In the real world of shepherding sheep, a quick web search leads me to some interesting facts. A good shepherd prepares the pasture well in advance. He plants the best of seed during a particular season. The seasons of life are handled much the same way. I can look back and see where the Lord sowed a particular seed in my life that didn't take root until much later; the seed took time to come to its fullness through nourishment and labor. These are the candle burning times for me, the times I have to fight for rest, because I often want to make that seed grow. Isn't that a hoot? Have you ever tried to make something grow… you can't. It happens in its own time, in its own way. That's life.
Another pasture fact is the necessity of pasture renovation. This is when the shepherd reseeds the ground with new seed because the sheep have treaded much of it down allowing weeds to come into the pasture and take over. Our seed is the Word of God and can you see where renovation is due? Spending too much time in the world has a tendency to tread the Word of God right out of you allowing Satan to sow is weeds in your life. Weeds of discouragement, doubt and distress. Poison to the soul of a saint. Numerous plants can be poisonous to sheep; toxicity depends on the plant and the amount consumed. As a general rule, sheep usually avoid poisonous plants. The problem occurs when desirable forages are scarce and poisonous plants are abundant.
As a Christian, poison is always in abundance for me. Discouragement, doubt and distress are on the menu everyday if I allow it. I have to find good pasture. Jesus said that I would go in and out. I know there will be times that take me away from the things of God, time in the world. But praise Him! There is always a pasture to be found when you are a child of God. A place to rest, a place to find nourishment for the soul. I'm in need…
February 14th, 2012
Love isn't always bliss... it's belief
Genesis 24:67
And Isaac brought her into his mother Sarah's tent, and took Rebekah, and she became his wife; and he loved her: and Isaac was comforted after his mother's death.
The first place love is mentioned in the Bible between a man and woman was with Isaac, the first place love was mentioned between people was the love Abraham had for his son, Isaac. I doubt that's just a coincidence because the first place Abraham learned of love was of God.
I will have been married to David Johnson thirty-two years this August 16th. I love him. It's a love that over the years has been at so many levels! The imperfections of life that would have driven many others into divorce court were just bumps in the road for us because we were determined to make it work for the cause of each other and our children. It hasn't always been a perfect love; as a matter of fact there have been times when it much resembled the other end of the spectrum, hate. But we made it. It's not the love story I had dreamed of as a young girl, but it's molded me into the person I am today, the one God wanted. I would be a liar if I told you I'd enjoy living some of those years again, because I wouldn't. But I'd live them again for the end result. No one will likely ever make a movie about our life, because it's just an ordinary life that millions of others live. But just like Abraham there is one extraordinary difference… God!
Abraham's life wasn't perfect by any stretch of the imagination. He had family struggles, imperfections and sins in his life and yet in James 2:23 he was called "the friend of God." Abraham loved God, you don't get to be His friend any other way. There has to be a loyalty and a commitment there; a willingness to continue on in the face of adversity and in times when you'd like to say, "I give up!"
For me, love isn't bliss. It's what is left when the battle rages around you and the world has taken everything away from you that it could; but there in your grips, in the center of a clinched fist are the things that mean the world to you and that you'd sooner go down with than lose. They have no monetary value, yet they're priceless. They're family. They're sometimes blood, and sometimes not. I learned that love from God, because He held onto me that way otherwise I would have slipped out into an eternity in Hell.
Love isn't about being happy all the time; it's about believing and being committed to the gift of life and whatever and whoever God places in it. It's allowing that gift to be used for the glory of God, even if it means giving it away. Abraham's belief was counted as righteousness, and I want to be like him. I want it said of me, "I was the friend of God."
Happy Valentine's Day! Please don't forget your sweeties and your friends. And most importantly if you've not given it to Him already, give God the gift of your heart this Valentine's Day. The gift you receive in return will be the best you've ever received!
***
February 12th, 2012
Family, Folgers and the Father
Psalm 16:5
The LORD is the portion of mine inheritance and of my cup: thou maintainest my lot.
Every morning with the exception of the exception I start my day with a cup of coffee with just enough cream. The coffee of choice is ®Maxwell House or ®Folgers, with a preference likely to the ® Folgers blend. Why is coffee so important? I began craving it when I was expecting my second child (which speaks volumes of her) but I really came to love coffee and all that it stood for in my life. As a young child we spent many weekends at my Mommaw Vada's house. A tiny little lady with a great spunk about her! She lived alone until she was in her 80's. Over the years she raised her kids and a few others, cattle, gardens and took care of people all over the community never having got a drivers license. She walked miles every day and loved work more than life. She was funny, and I loved to hear her laugh. But one thing she always did was start her day out with coffee. You could smell it brewing all through the house, and for some reason I was often one of the first up after her, seems characteristic today too. I would patter into the kitchen where she was preparing breakfast and there on the table was that little cup of coffee and saucer, probably on the second or third filling. Mommaw wasn't a huggy over affectionate kind of lady. She was down to earth good.
Now my Mother fills her shoes with the same spunk. She lives alone, takes care of kids, and Sadie the Shih tzu, no cattle for her. And every morning if you're at her house, her routine is the same with coffee brewing a priority. She too is down to earth good. And in irony this morning as I sit here and reminisce of my Mommaw, my second grandbaby Noah, comes sleepy eyed down the hall, climbs up by my side while I sit here drinking coffee, and he too is the next generation of coffee babies likely being handed down the inheritance of coffee loving.
Although I love coffee, I won't mind if my grandchildren don't follow that tradition and affection. The most important tradition I want them to carry on is the knowledge of my Lord Jesus Christ. David knew it. He knew that when all else failed, he had God. He rejoiced and desired nothing more.
My inheritance from generations back on both my Mother and Father's side has been, "down to earth goodness;" loving people and the sanctity of life. They couldn't hand down Christ to me, because that inheritance comes from God alone and must be requested at the cross. But they showed me the way. And for that I am grateful.
And for their love of coffee!
February 11th, 2012
Don't Sugar Coat it...
They can take it!
I Timothy 4:12 Let no man despise thy youth; but be thou an example of the believers, in word, in conversation, in charity, in spirit, in faith, in purity.
I love the Apostle Paul for a great many reasons, mostly because he appeals to my "cut to the chase" mentality. If you want me to understand, say it simple and quickly, don't make me pull it out of you. And that's how the Apostle Paul is. Like my husband he's an *Apple. Maybe that's why I love him. You don't have to wonder what Paul or my husband David is thinking. If it's in their mind, it's out of their mouth, and it's generally not sugar coated! So when Paul began instructing Timothy he just told him like it was. He didn't put it on a teaspoon with honey and hand feed it to him.
In verse 12 Paul tells Timothy not to hate being young, enjoy it! But act like a Christian; the way you talk, walk, love, trust and behave.
I found two lessons in that verse, one for the young and one for the old. He told Timothy to be an example of the believers. That's us! Not just the youth but everyone. There's not an acceptable standard for young people and one for those grown in the faith, it's the same. The older believers should already be living those standards, and the idea of allowing a young person to "sow their oats" is ludicrous. As my Pastor reminded us in his preaching a few weeks ago, what if they die in their oats? What then? Will it have been worth it to spoon feed them the gospel (so as not to hurt their feelings) when you're attending their funeral?
I've struggled with this. Not because I don't believe it, but because as youth director I love youth and I want to enjoy my time with them. And I do, but I often have to broach the subject of righteous living in a manner that allows them to understand that although the cliché "sowing wild oats" may sound like a good idea, you may sow oats and reap sorrow. And the adult that encourages it will likely reap a greater sorrow.
When I bounded out of bed this morning, a little later than usual from having a long week, the word "purity" was on my heart, strongly. So I started the coffee, got on the computer at http://www.biblegateway.com/versions/King-James-Version-KJV-Bible and searched purity. Two verses, both in Timothy and both dealing with youth. God really got my attention on this today, because I'm trying to lead the youth of our church and community in the direction God would have them go, and the world often tells them it's okay to go a little off kilter, just so the message gets delivered. Well… if the message gets delivered off kilter, it's messed up. And if we tell youth it's okay to cuss, talk ungodly, dislike people, ignore portions of the bible and make mistakes that ruin the sanctity of marriage, how do we convince other youth there's a reason to be saved? And the saved youth that are allowed to live that way are living defeated and denied the joy of Christ. And there is joy. Great indescribable joy!!!
A few verses later Paul tells Timothy "Neglect not the gift that is in thee." Leading youth is a gift; it has given me some of the greatest joys in life and some of the deepest sorrows. But it's worth it. If you're a leader of youth… don't sugar coat the gospel. They can take it!
***
February 6th, 2012
For there's no other way...
Psalm 118:8 ~It is better to trust in the LORD than to put confidence in man.
One of those trivia questions that Bible Scholars know, but I had long forgotten was that this verse is the center verse of the Bible. I even had it marked as such when I turned there this morning in search of a verse on trust, which is the topic upon my heart this morning.
I have a friend that has trust issues. I don't what causes them to have it but I know they do because in the manner they conduct their lives. Always wary over everyone around, assuming the worst; and when the worst comes literally focusing on it for years. Never forgiving or forgetting and reminding them self daily of how they've been hurt or wronged and then sharing that news with everyone around them. I'm exhausted just telling the story! Am I concerned that my friend will read this and think I'm talking about them? No. Because unless they began today, they've never read my blog, I doubt they read the Bible or apply anything else spiritually to their life. They don't trust God either.
I don't think it's by happenstance that Psalm 118:8 is the center verse in the Bible, because with God "nothing just happens." But I think God placed it there because it is the central part of His plan; trust Him! Without His plan will be of little effect in your life.
Without Trust – you are constant prey
Psalm 124:6-8 ~ Blessed be the LORD, who hath not given us as a prey to their teeth. Our soul is escaped as a bird out of the snare of the fowlers: the snare is broken, and we are escaped. Our help is in the name of the LORD, who made heaven and earth.
Without knowing how to trust in God your constant concern will be for the keeping of yourself, this is an impossible and futile task. Causing you to live in constant fear and mistrust of everyone around you and allowing Satan to devour your life in misery, little by little. But the Psalm said God has not given us as a prey, because our help is in His Name! That good news, but it comes from trusting in Him. Man will let you down, even the best of them, but regardless of it God will take care of you… if you trust Him.
Without Trust – you have an issue with pride
Proverbs 29:23 A man's pride shall bring him low: but honour shall uphold the humble in spirit.
There must be humility in a person to trust God. Not to trust Him is a sinful pride in the belief that you alone have the power of life within your control. And as another scripture reads "Pride goeth before destruction." Little by little Satan gains a stronghold in your life until the very thing that you thought you had, control, is now in his hands. He continues to feed the thoughts of evil into your mind that someone is out to do you harm, that no one can be trusted and you fall for it hook line and sinker, living in wait for the worst and your life and everyone around you is miserable.
Without Trust – there is no peace
Isaiah 26:3 ~ Thou wilt keep him in perfect peace, whose mind is stayed on thee: because he trusteth in thee.
I believe that deep within the heart of every man, woman and child is a desire for peace, but it will not come until you learn to trust God and let go of the mistrust in your life. It is that belief that will be the greatest gift you'll ever give yourself. The belief that come what may, God has you covered will have you dancing across the floor in sweet release because it is no longer in your hands. Not that it ever was. That's the irony, as hard as you tried, your life was never within your control.
This thought should be the center of your life just as it is the center of the Bible. It is better to trust in the LORD than to put confidence in man.
February 5th, 2012
God's not sorry...
Romans 11:29 ~For the gifts and calling of God are without repentance.
God has been so good to me in the manner of gifts. I have many. Does that sound boastful? Believe me it's not. Because I know with each gift there's an accountability factor. And of the gifts that I've been given, I've seldom been a good steward, therefore making me the jack of many trades and master of none. But Praise His Holy Name! I'm still a work in progress.
As I read this verse this morning, maybe it was the earliness of the day, I'm not sure, but I read it and wondered, why would I repent of gifts and of the calling of God, and then I realized, "Shari you knothead…" it's the repentance of God, not me. It says that when God gives a gift or sends a calling on a life, He's never sorry He did. He did so not because we earned it, or because we were special, but because He is God and it was His decision to make. Now once the gift is given, or the call is made it's in our hands. God may choose to bless it further, or He may allow us to let it lie dormant. He may even allow a gift that was intended to glorify the Kingdom of God to be used in a manner that He does not get glory from. But He's not sorry. That gift you've been given may even be used in a manner that brings shame upon the name of the Lord, but He's not sorry. But the scripture doesn't say, you won't be sorry some day.
Over the years in our church we have been graced with some of the greatest musicians, singers and preachers. Many are still in the service of the Master, but some of them just one day were not. I don't stand in judgment, but I stand in confusion. I speak from the heart when I say I have felt the hand of God on me and on them. It is indeed a gift not to be taken for granted, because nothing in this world will ever compare! But they walked away from it… and yet God's not sorry.
I have lately been shirking my responsibility to practice fiddle and guitar. I've been busy and sick, and that just makes me grumpy very non spiritual and uncommitted. No excuses though. God gave the gift and the calling, but He did not say it would be without labor on my part. So I needed this swift kick in the pants today too. I do not want to be ungrateful for the gifts I've been given, but I want to stand before the Lord and do a Shari recital some day and hear Him say, "I've never been sorry." And I want to say in return, "me either."
February 3rd, 2012
RAOK Anyone?
Ridding myself of the
Galatians 2:22-26 ~ But the fruit of the Spirit is love, joy, peace, longsuffering, gentleness, goodness, faith, Meekness, temperance: against such there is no law. And they that are Christ's have crucified the flesh with the affections and lusts. If we live in the Spirit, let us also walk in the Spirit. Let us not be desirous of vain glory, provoking one another, envying one another.
There are some days that I literally feel like I'm running toward Heaven; running to God and most assuredly away from things down here. I cannot describe the grief that comes into my soul when I am in the presence of those who tell me they are saved and yet, from their mouth oozes suffering that they inflict upon people for the pure joy of seeing someone suffer. I just don't "get it." Where is the fruit of the Spirit? It must have lain in the refrigerator of their heart too long and rotted, for what comes from the mouth is surely of the heart and it stinks!
It's likely not you; else you'd not take the time for spiritual edification; because one cannot have the mind of Christ and the mind of Satan at the same time. I can already hear you yelling "Preach it sister!" And as you well know, I'm not a preacher, except on the rare occasion I get in a big way at my husband, and then he might disagree. But if you've had a day where those around you have just sucked the very life out of you by their critical nature and demeaning attitude, then you're reading and thinking, "Please! feed me something that will be a balm to a broken heart." This is where I'm at today, seeking soothing for the soul. I'm weary. It generally comes from too many irons in the fire, not an adequate amount of rest which leaves room for Satan to stir up my dander over things that I normally would just walk away thinking, "if they want to live frustrated, let them."
Galatians 6:9-10 ~ says "And let us not be weary in well doing: for in due season we shall reap, if we faint not. As we have therefore opportunity, let us do good unto all men, especially unto them who are of the household of faith."
Today I want to reap an early harvest. I want to encourage those in the household of faith. Yesterday I began my 50 RAOK (Random acts of kindness) in honor of turning 50 this coming August. I think that's partially why Satan attacked me like he did, other than the fact he's just mean that way. I want to be an encourager, the Lord knows there's people waiting in line to suck the life out of someone. I want to encourage you!!! I want to tell you to press on for the Lord, for great is your reward. Paul reminded me that not only those who wreak havoc will reap what they sow, but so do those who do well! Woo hoo that's good news for us is it not? So I'm going to keep on randomly blessing people, and I encourage you to do it to. It will breathe new life into you.
Yesterday was Ground Hog Day and Punxsutawney Phil's prediction of a longer winter speared me on to make my own sunshine, I hope I've shined a little in your life today, and that you in turn will shine into another's. God bless!!!
February 1st, 2012
Don't Worry...Be Happy!
God is Amazing! As my feet hit the floor this morning about 4:30ish, an agenda of the day started running through my mind. Start the coffee, load the dishwasher whilst I wait for it, a couple of bills need paid today, find a scripture to share with the youth, write my blog, prepare for Wednesday nights youth lesson, work on retreat handouts, practice fiddle, practice guitar, personality profile meeting over lunch, find something to wear, Oh my stars I'm tired already. As I melted down onto the couch with cup of coffee in hand, I heard the Lord speak to my heart… "take the time to pray.
The Lord knows I need focus. And starting the day with prayer is as necessary as making a pit stop at the potty on my way down the hall after I get up. Possibly not the greatest illustration, but it shows the dire necessity!
Romans 12:12
Rejoicing in hope; patient in tribulation; continuing instant in prayer;
I love three point topics, they keep me focused on the message and make it easy to recall later.
Rejoicing in hope!
It is so easy to get discouraged in this day and time. Opportunity seems to abound for me to have things that frustrate me to the point that I throw my hands up in the air and say "I give up! I don't see how this will work out." I fall into Satan's trap like a slippery slope. But I can just as easily come out of it if I take a few minutes to pray and remember that God's reasoning is the worlds. The world will tell you no way, God will tell you there's no way it can't happen if He's for it. – Romans 8:31b says "If God be for us, who can be against us." That's hope!
Patient in tribulation…
I am not a fan of tribulation, and more often than not, I'm not patient either. I want it over! But I have never come through a trial, that in the end of it I didn't see God's hand guiding me through a valuable lesson. It's His way. His Son died on the cross of Calvary so I could have eternal life, He took my sins upon His sin free body to cleanse me of every stupid mistake I've made, and there have been some doozey's! Why would I not think I should have trying times (most of which I create). I don't like it, I'm gonna whine, but I know tribulation teaches and is a useful tool in ministering to other souls. How can I help, if I don't understand?
And the key to it all ~ continuing instant in prayer
Right now. Don't wait! As soon as the day begins start praying and don't stop until you fall asleep that night. Continual conversation with God is the only way to survive this world with peace in your heart. I talk to God all day long, I don't just reserve that time for praying over my food. I'm not trying to sound self righteous; I'm telling you how needy I am! It keeps me focused on the eternal while the world around me focuses on the temporal.
Romans 12:12
Rejoicing in hope; patient in tribulation; continuing instant in prayer; or to Shari quote it, "Be happy, troubles come, let's talk about it."
January 31st, 2012
I Wonder, do you know Him?
Isaiah 43:1 But now thus saith the LORD that created thee, O Jacob, and he that formed thee, O Israel, Fear not: for I have redeemed thee, I have called thee by thy name; thou art mine.
Because we as gentiles have been engrafted in as the children of God, adopted into His family, God speaks to us as well as Israel as the redeemed of the Lord. That's exciting stuff for me having never felt that I fit anywhere. Because I come from a large family I consider myself blessed, it's wonderful! But as a child growing up among so many, I often felt that I didn't fit anywhere; that I was just lost among the crowd, not to mention the fact that I'm probably the oddest of the lot. So when I found my place in the Kingdom of God, and realized that my oddity had served me well, I love reading the verses that single me out. Isaiah 43: 1 could read in the Bible according to Shari. "But now thus saith the LORD that created Shari, O Shari, and he that formed thee, O Shari, Fear not: for I have redeemed thee, I have called thee by thy name; thou art mine." Woohoo!!! Put your name in there and see if it doesn't stir your soul. I am His!!!
I discovered this morning as I "tried" to steal a message from my good friend Ed Eisley, that his message wasn't mine. Go figure! But in reading Isaiah 43 what I did discover is the "I Am's" within it.
Verse 3: "For I am the LORD thy God, the Holy One of Israel, thy Saviour: I gave Egypt for thy ransom, Ethiopia and Seba for thee."
Verse 5: "Fear not: for I am with thee: I will bring thy seed from the east, and gather thee from the west;
Verse 10:Ye are my witnesses, saith the LORD, and my servant whom I have chosen: that ye may know and believe me, and understand that I am he: before me there was no God formed, neither shall there be after me.
Verses 11-13: I, even I, am the LORD; and beside me there is no savior. I have declared, and have saved, and I have shewed, when there was no strange god among you: therefore ye are my witnesses, saith the LORD, that I am God. Yea, before the day was I am he; and there is none that can deliver out of my hand: I will work, and who shall let it?
Verse 14: I am the LORD, your Holy One, the creator of Israel, your King.
Verse 25: I, even I, am he that blotteth out thy transgressions for mine own sake, and will not remember thy sins.
Did you catch all those?! My God, the One Who puts me on higher ground. My Savior, Who is with me, calls me friend, like no other, He is my God, no one or nothing can take me from Him, He is my King who took away my sin, for His sake, so that we could be together.
That's my God! It reminded me of a video I seen a while back. If you have a few minutes listen… and then take yourself a little happy fit around the room! I wonder do you know Him? Just in case the video didn't appear above, the link is below... enoy!
<iframe width="560" height="315" src="http://www.youtube.com/embed/yzqTFNfeDnE" frameborder="0" allowfullscreen></iframe>
January 23rd, 2012
It Never Gets Old!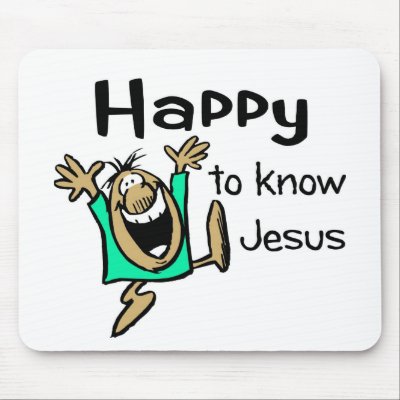 Yesterday was one of those days in our church where my heart was so full that the Preacher had but to say one blessed Word touched by the Spirit of God and emotions overflowed from my eyes. I wept most of the morning and evening services, so touched by the Spirit of God in the form of blessing and conviction. Blessed and convicted? It seems too stark a contrast to have been in the same service but I was blessed by His goodness, convicted of my failures and none the less excited. That's how it's been for me since 1996, the year of my salvation. It's never grown old. Just like the clothes worn by the child of Israel for 40 years in the dessert, the excitement of salvation has never waxed old. Deuteronomy 8:4 reminded them that "Thy raiment waxed not old upon thee, neither did thy foot swell, these forty years." Christianity shouldn't ever grow old. But of course the Word says that's the case in 2 Corinthians 4:16 "For which cause we faint not; but though our outward man perish, yet the inward man is renewed day by day."
So if that be the case, why do some Christians seem a little on the lifeless side? I don't think that it's because some are well favored of God and some are not, I believe it is because there is a process of renewal that is voluntary.
You need a Clean heart
Psalm 51:10
Create in me a clean heart, O God; and renew a right spirit within me.
A clean heart confessed and repented of sin, creates a newness in the spirit. Sin brings death, a separation between God and man which breaks His heart and ours. But upon confession and turning away from that sin God makes the heart brand new again!
You need a Contented Heart
Isaiah 40:31
But they that wait upon the LORD shall renew their strength; they shall mount up with wings as eagles; they shall run, and not be weary; and they shall walk, and not faint.
This one gets me. I have to work hard at being content because waiting is not my forte. I'm a tad on the impatient side, which is what gets me in trouble on so many levels, financially, intellectually, and spiritually. I want it everything and I want it yesterday. God said if you wait, you'll be renewed. And you'll fly! I want to fly, but I so often settle for running because I don't want to wait, I end up laboring for what God would have allowed me to soar into easily.
You need A Conformed Heart
Romans 12:2
And be not conformed to this world: but be ye transformed by the renewing of your mind, that ye may prove what is that good, and acceptable, and perfect, will of God.
The Word of God instructs and convicts us to live a closer walk with God, knowing that it will reveal God's will, and thus making us a happy and excited person! Simple? Not in the least. Satan and his band of demons will fight you all the way. I think he has unleashed a multitude on my family lately. But I'm still happy, because through it all God is good!
January 22nd, 2012
Under His Wings
Christ is Calling, will you answer?
O Jerusalem, Jerusalem, thou that killest the prophets, and stonest them which are sent unto thee, how often would I have gathered thy children together, even as a hen gathereth her chickens under her wings, and ye would not!
Just as a mother hen, I cannot help myself at times from being over protective, even though my children are grown, I think I'm worse with my Grandbabies. I have the same issue with young people in my ministry, I worry. Life is harsh. When I see one of them struggling, the first thing I want to do is wrap my arms around them and pull them away from the world, I want to make life easy. It's my nature, I'm a fixer.
It's okay, it was Jesus' nature too. In Matthew 23:37, Jesus clearly agonizes over the Jews rejection of Him. He came to save them, they wanted Him dead and would eventually succeed, but only for a little while… three days later He would rise again, and still today He gathers His children under His wings for protection and agonizes over those who reject Him. Sunday morning is gathering time. Just as a mother hen calls to her chicks to come when they're in danger, Christ calls.
Christ calls to Proclaim
An interesting chicken fact is that they are communal creatures. They'll look after one another babies if their momma happens not to be around. Christ came to save the world. It doesn't matter where you're from or where you've been, He understands and will gladly proclaim you as His own. One of the greatest lies of Satan is that you've gone too far, or that you'll not be accepted. Christ is waiting to take you under His wing…
Christ calls to Protect
A mother hen makes a variety of calls for her chicks, but a specific one that warns of danger. One of the most dangerous places you can be is out of the will of God. Just like a chick away from the henhouse is fair game to be devoured so will you be. The Bible says in 1 Peter 5:8 "Be sober, be vigilant; because your adversary the devil, as a roaring lion, walketh about, seeking whom he may devour:" Satan loves to destroy God's people, it empowers him. It also empowers his cause. The sight of a saint of God out of His will provides the unsaved a reason to doubt God's protection at all.
Christ calls to Providence
Even as a chick lay in the shell un-hatched a mother hen gently clucks and speaks to her baby. It's wonderful to know that even before we were conceived God knew us! Jeremiah 1:5 says "Before I formed thee in the belly I knew thee; and before thou camest forth out of the womb I sanctified thee, and I ordained thee a prophet unto the nations." Before we were born there were divine interventions put into place for us to hear the call of God. We can choose to ignore it but that makes it no less real.
This morning, I'm preparing my heart to run to the House of the Lord, and to get under His wings and feel the warmth of His touch. I hope you'll join me there! Where is there? For me it's Victory Baptist Church in Grantsville, WV, but for you, it's wherever God is calling you to….shhhhh…. listen.
January 21st, 2012
Righteous Whining?
Surely I was justified, I'm the Jesus Chick!
I read about an interview in years gone where Barbara Walters interviewed Barbara Bush. And in true Walters form she asked questions again and again about President Bush's famous political rivals. Each time Mrs. Bush would pause… and then choose to say nothing. But finally! Barbara Walters hit just the right rival that got Mrs. Bush's dander up, but she still only replied "I just love to hear that man whimper." When I read that, I giggled slightly under my breath, okay maybe I laughed out loud, although I really, really don't like to hear whiners, especially if it's me. So today is a day of confession. I've been whining… a lot lately. Mostly to the Lord, on a rare occasion it spills out on my husband David, but it's been pretty intense. Frustrations mount; a busy schedule and a to-do list a mile long, resources limited, and then I was blindsided by a few unexpected things on my to-do list, and you'd think I was under the oppression of Job for crying out loud!
I'm not exactly sure without studying it out why Asaph was in his whimpering mode in Psalm 73, perhaps he was justified. I'm pretty sure if God allowed him to write books in the Bible he likely had reason. Or maybe not, but for certain, I do not. Anyway…Asaph said in Psalm 73:1-5 ~ Truly God is good to Israel, even to such as are of a clean heart. But as for me, my feet were almost gone; my steps had well nigh slipped. For I was envious at the foolish, when I saw the prosperity of the wicked. For there are no bands in their death: but their strength is firm. They are not in trouble as other men; neither are they plagued like other men.
I've been in that "my feet were almost gone" mode. Crying out to God woe is me, woe is me, can You fix it! Surely I am not alone. This morning as I got up and began to write and the Lord laid this thought on mind He got my attention. Because in true "Shari" form I Googled "righteous whiners in the Bible." After all I was righteous in my whining, surely I was justified, I am the Jesus Chick! I know that I am far from perfect… but dog gone it I try to live for the Lord and do His will and yada yada yada…
Do you know what comes up under that Google search? I'll tell you what comes up: A Whiners Guide to Chemotherapy - Booklet - Does God Exist? Talk about putting life in perspective.
I truly do not have problems compared to many. Asaph understood too. In verse 17 He begins his transformation from whining to winning when he says"Until I went into the sanctuary of God; then understood I their end."
The wonderful thing about spending time with God, is if you're willing to listen, God doesn't beat around the bush. He's quick and to the point! He told me to stop whining, I have work to do for the Kingdom of God to show souls the way from Hell. I'll claim Asaph's final words in Chapter 73 as my own today ~ Verse 28 ~ "But it is good for me to draw near to God: I have put my trust in the Lord GOD, that I may declare all thy works". He is so faithful, I am so human.
January 20th, 2012
The Early Inheritance of a Friend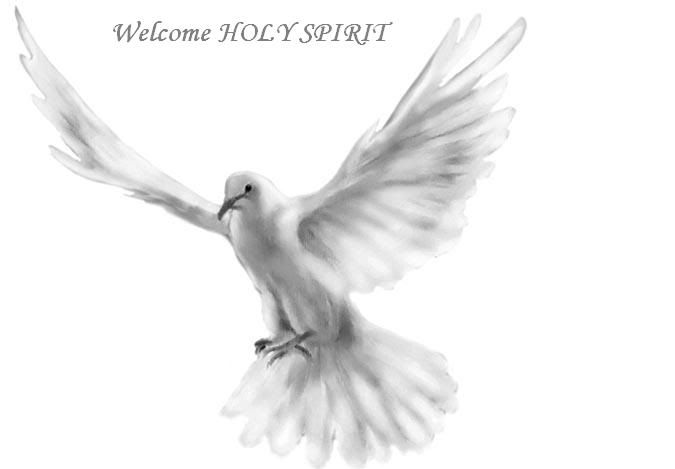 Ephesians 1:13-14 ~ In whom ye also trusted, after that ye heard the word of truth, the gospel of your salvation: in whom also after that ye believed, ye were sealed with that holy Spirit of promise, Which is the earnest of our inheritance until the redemption of the purchased possession, unto the praise of his glory.
I'm terrible at waiting. If I order something online, I want it as quickly as possible and I want an expected date of receipt, so that I can aggravate myself into frustration knowing when it will arrive. The fact that God's timing is NOTHING like my timing is often a burr in my saddle that I ride very uncomfortably on while waiting for God to answer my requests. It's a life lesson I am doomed to repeat I'm afraid.
God knows my struggle; it didn't catch Him off guard. That is why He has sealed within me the Holy Spirit until His return. The Bible is clear that no man knows the day or the hour of our Lord's return, only God Himself. So until the day that He returns on clouds of glory to take us home, He gave us a prelude to Heaven. The Holy Spirit; Which is an earnest, (serious) part of the promise until we receive our full reward in Heaven. That's exciting stuff! Because God knows my impatience when it comes to the good stuff, so He placed within my heart a little touch of His presence. And as wonderful as it is, surely my heart would explode if I received it in full. I long that day, especially the more vile and wicked this world gets. I've got family there waiting for me there; my Dad, brother, aunts, uncles, cousins, grandparents and friends. What a reunion that will be. But until then, this gift of God that dwells within me is spectacular!
Today, Satan has attacked me with confusion. It's a *Mango characteristic. If I have a number of projects going (also a Mango characteristic) it overwhelms me. I could so easily just duck under the covers and avoid it all. But then I hear Him say, "Give me your hand, just one step at time, one project at a time, "we" will get this done. We tackled the first one, this website update is the second, and we're winning!"
Woohoo, now that's what I call friendship. What about you? Are you facing fears today, do you miss someone, is there 28 hours of work for this 24 hour day. There is Someone Who understands. God walked the earth, He bowed in the garden of Gethsemane and said Father, "let this cup pass from me." As He hung on the cross and God turned His back on Him, and He cried, "My God, my God, why hast Thou forsaken Me?" He knows what it's like to miss someone. In John 7:33 He told the disciples "Yet a little while I am with you, and then I go unto Him that sent me." He knew time restraints. There is nothing that you are facing today, that God will not help you through.
Give Him your hand… one step at a time…. You can do it!!!!
Wow…I ministered to myself today.
January 18th, 2012
No Vain Babblin' Here!
2nd Timothy 2: 15-16 ~ Study to shew thyself approved unto God, a workman that needeth not to be ashamed, rightly dividing the word of truth. But shun profane and vain babblings: for they will increase unto more ungodliness.
Preparing myself for the day begins in the wee hours of the morning, when I meander down the hallway to the coffee pot, then to the living room where I prop myself up on the sofa with a cup of coffee, my Bible and computer and I begin by asking the Lord to give me something from the Word of God that I might apply to my life and share with others. I think a lot about the accountability factor. The pressure on Pastor's must be enormous! When sharing the Word of God I want to pray, read, study and write; in that order. I don't argue the Bible with others, most likely they've made up their mind anyway, and argument creates confusion and that's a tool of the Devil which he uses against new Christians and the unsaved, and I want no part of it. I usually use commentaries when studying the Word of God but they too can run into babbling for me. They are sometimes so scholarly and deep that I have to have a shovel to dig my way in and out. It is then that I leave their wisdom behind, because I just don't get it.
And in truth, the Bible is the truth, and I have a commentary within me that will open up scriptures and in an explanatory fashion that often leaves me in awe. It's the Holy Spirit.
I recently "friended" a fellow on Facebook who is searching for answers to Christianity. He has so many religions tied up in his search he's as confused as a termite in a yoyo. I've twice given him the advice to read the Word and stop depending upon man because the various denominations he's associated with have caused him confusion and given him absolutely no peace in his salvation. God's not in that. The scripture is clear, but it must be studied. As ministers of the gospel we will be held to a higher accountability for souls we present the gospel to, and the last thing I want laid to my charge is confusing someone to the point they leave lost. I don't' want to be ashamed when I stand before my Lord, I want to hear, "Well done, thou good and faithful servant!"
I thank God for the platform (www.thejesuschick.com) that He has allowed me to stand on. I know I'm not worthy but by the grace of God and His divine interventions in my life. The only path I want to lead anyone to is the one that goes straight to Jesus. No vain babbling where I try to show you how smart I am (like that's even possible)! Just Jesus. That's it. I hope you know Him.
POST ADDITION 9:12 A.M. ~ I thought that possibly I should clarify my comment on advising my Facebook friend to read the Word rather than listen to man. I don't want to deminish the power of the Word of God spoken by men of God. The Bible is clear on that subject when it says "how shall they hear without a preacher?" My reasoning for this advice was the teaching that he was under was a false doctrine. I wasn't going to argue that with him, and because he is from another country, I'm not even sure my english would be understood with clarity. So rather than risk confusing him further, my advice was for him to read and study the word of God and make sure that what he was being taught was biblical.
I hope that clears it up.. whew!
January 17th, 2012
The AMEN! Church
Psalm 106:48
Blessed be the LORD God ofIsrael from everlasting to everlasting: and let all the people say, Amen. Praise ye the LORD.
AFter coming out of a weekend leadership conference, I'm wound up tighter than a Banjo string. And if you know anything at all about bluegrass, you know that's pretty tight! I was excited before the conference now I'm driven. I didn't want to leave that conference the way I went in, and I didn't. I'm more determined than ever to be a part of anAMENChurch.
A Church with Attitude!
David said let all the people say Amen! I want the zeal for the service of the Lord that was felt at that conference to come out of me in my every day life. I get so tired of seeing Christians so defeated and beaten down by the world that the unsaved see's Christianity more as burden than a blessing. There should be excitement about what the Lord is doing in our lives, especially the closer we get to His return. I sometimes get tickled at myself using Amen in everyday conversations. To the Christian, an agreement of Amen is nothing noticeable, but in the secular realm it sometimes catches folks off guard. But that's okay, maybe my excitement will catch on.
A Church with aMission!
A mission is the Master's assignment. If you're a child of God, you've been called to be a part of the greater plan, and if you're not taking that serious, that could leave a gap, and gaps aren't good.Davissaid let "all" the people say… everyone has a role in the scheme of everlasting. If you're not taking care of your part of the mission field, someone could fall through the gaps. That thought makes my heart sink; I don't want anyone falling on my watch.
A Church for Everyone!
Pastor Dennis Hankins spoke at the conference about God's need for everyone in the church. 1 Corinthians 12:22 says "Nay, much more those members of the body, which seem to be more feeble, are necessary:" Everyone is necessary! As leaders it's our responsibility to find the hidden talents within the body of Christ so that everyone has a purpose in the House of the Lord. That might be big news for the back row Baptist who thought all the jobs were taken. No… everyone in necessary, get busy!
And a Church that makes Noise!
While it's true you can have noise and have nothing spiritual involved, a church that's alive in Christ should have some noise. An Amen! From the pew, followed by a "Preach it Brother!" and the occasional "Help us Preacher!" never hurt anyone. Although I did almost have a heart attack when someone got happy in the Lord when I first began to sing in churches, I wasn't use to that. Now I'm apt to chime in.
I hope today finds you in an AMEN church!
***
January 15th, 2012
The Father's Fruit Basket
Romans 6:21-22 ~ What fruit had ye then in those things whereof ye are now ashamed? for the end of those things is death. But now being made free from sin, and become servants to God, ye have your fruit unto holiness, and the end everlasting life.
Over the weekend I conducted another fruit survey of the believers. If you're unfamiliar it's a personality survey that determines which one of four categories your personality falls into. I love it when folks have the Aha! moments of realization regarding someone else and why they are like they are. As I looked around the room at the end and viewed the various assortment of fruit that came to our leadership retreat I was blessed with the basket. There was a little bit of all four fruits, which is what it takes to make a great church!
One of our deacons mentioned that each individual there had their own story which made them unique and in turn made our church unique. The stories are filled with heartache and joy, and most assuredly sin. Because everyone is a sinner, it's just that simple. The complexity of the story begins in how each person came out of the sin, how long they stayed in the sin, were they a victim of someone else's sin and how did that effect them coming out of their sin. For some life has been a harsh battle, for others it was struggle with being good.
That sounds wrong doesn't it? Struggle with good? I have friends who are good people. The kind that will give you the shirt off their back and the food in their cupboard; but their fruit of salvation is not evident. They say they are Christian, but the fruit of holiness is not evident. They possess many of the fruits mentioned in Galatians 5:22-23; I see love, gentleness, goodness, meekness and temperance, but the three are missing, "faith, joy and peace." Those are gifts that come from the holiness of God.
I do not live so holy I am sin free. But because I fellowship with God, read His Word, listen to His preaching and understand that my salvation and holiness rests in Him alone, I am blessed with the fruit of faith, joy and peace. When I face the storms of life, the wind may sway me, but it doesn't knock me down. The absence of faith is fear, the absence of joy is sorrow, the absence of peace is confusion. I know because I lived it and I stood in fear of death.
But now, being saved by the grace of Almighty God, I am free from sin and have fruit unto holiness and praise God! I now have everlasting life. That is my prayer for you today that you have a fruit basket full of the Father and all the goodness He so desires you to have.
January 12th, 2012
It's Amazing I didn't Lead Someone off a Cliff!
Exodus 18:18 ~ Thou wilt surely wear away, both thou, and this people that is with thee: for this thing is too heavy for thee; thou art not able to perform it thyself alone.
One of the greatest transformations for me in 2011 was the realization that "Shari Self Contained" (as my friend Gloria calls me) needed to stop assuming that I was the glue that held every church project together. I had my hand on the pulse of almost every activity in Victory Baptist Church's ministry with the exception of Men's Fellowship, and only then because they didn't want me. Although many people depend on me for many things, most of the time I put the burden upon myself. It is the way of Shari. I had more than one "Jethro" (Moses' father in law) in my life telling me to stop or I would surely wear away. But did I harken? Of course not. Until I began to focus on leadership this past summer, and realized that in so doing, I was actually failing. I realized that I was not teaching anyone anything which is the great commission, "Go ye therefore, and teach". I went and done, God said teach; I missed that part.
So I've really had to change my mindset, and it has not been easy. Forty-nine years of "Sinatra – ism" meaning "I did it my way" was hard to change, and I still lapse back into it without warning. What caught my attention this morning in verse 18 was that Jethro was telling Moses, the greatest leader of all times, that not only would he wear away but so would his people. What? The people too? That scared me.
Leadership is not for the faint at heart, and I understand why God waited until Moses was so old before he sent the children of Israel following him out of Egypt. When I think back over my ministry and how I've grown (certainly not arrived) over the past years I'm overwhelmed by God's goodness. It's amazing that I didn't lead my people off a cliff! I had not been teaching anyone, I'd been doing. And in so doing was letting them die; or wear away as Jethro put it. People need to have purpose, without it they have no drive to continue. As leaders in the church it is our responsibility to have less control and more direction. It is a lot like driving a car… put some gas in the tank (give them the Word), steer it through the Holy Spirit's guiding, know when to push the peddle down and when to break. I think a fella wrote a book about being "purpose driven" once upon a time. I didn't read it. Maybe I should have.
***
January 11th, 2012
I want my fruit to be the finest in the orchard!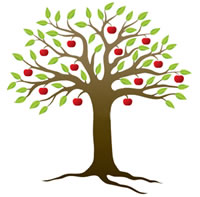 John 15:16
Ye have not chosen me, but I have chosen you, and ordained you, that ye should go and bring forth fruit, and that your fruit should remain: that whatsoever ye shall ask of the Father in my name, he may give it you.
This morning has been one of those days already. For some unknown reason (likely me) my alarm clock said 5:57 this morning when I looked at it, and supposing I was late getting up I sprang (or meandered) into the living room only to discover it was 3:57 a.m. But that's not really that much earlier than I usually get up, it just seems that lately I can't catch up. So why do you get up so early you may ask? To tend the orchard of course!
And yet today I'm tending slow. It took me an hour to read two chapters in Romans and even then my comprehension was lacking. Possibly because it's hard to read with your eyes closed. So why is my verse for today in John? Because Paul mentioned fruit in Romans 1:13, and that got me thinking on my apple dumplin's I'm about to meet at the school for prayer. After a few minute search through a concordance for fruit and I arrived in John.
I always find it fascinating that God would choose one such as me for any purpose, but He did. He chose me and ordained me to work in the orchard of life so that I could help and encourage others in the knowledge of Jesus Christ, and not just bring forth fruit, but that my fruit should remain. Just like the apple that has the potential of another apple within itself, those that I share the gospel with will hopefully take that seed I planted in their heart, and replant it in another's and the fruit will remain. That's why I get up at 4:30 a.m. or zero dark thirty as I like to call it. Because I need to fertilize my own soul with the Word of God before I go into the orchard and do any pruning.
Pruning is as much a part of the process of helping to disciple young Christians as sowing the seeds. When a farmer prunes an apple tree he does it to help stimulate growth in the tree. Pruning young Christians is tender work and needs to be done with the utmost of care. It's helping them understand the parts of their life that needs cut off so that the fruit they produce will be good and sweet, it doesn't however change their habits, that's why it has to be done again and again in all of our lives. Certain apple trees grow straight up regardless of how they're pruned, and some Christians are every bit as stubborn when it comes to changing for God. They still want to go the same direction or places as the case may be.
I don't actually do the pruning. I let God take care of that. I'm just an instrument He uses to deliver the message occasionally. But I want my fruit to remain. I want the youth that I share the gospel with to continue on working in the faith and become ministers themselves, and I want their fruit to be the finest in God's orchard.
January 9th, 2012
Flabbergasted with the Fox News Fiasco and the Faithful Few
A friend commented to me yesterday that she believes most people don't even believe the cover of the Bible, not to mention the interior. The cover of most Bibles says the "Holy Bible;" it is there that their unbelief begins, because to truly believe it is the Holy Word of God, you have to treat it and read it as such.
My FOX News excursion began with a post on my website from a person who thought I was the other Shari Johnson and commented that I, quote "cannot pick and choose which parts of the bible are to be accepted and which can be discarded. The bible is very clear and unambiguous on the subject of homosexuality," end quote. After a few days of fretting over the mistaken identity of The Jesus Chick, I've calmed down some, but I'm still concerned about the damage that was done to Christianity because many who clicked on my sight and read anything about me felt that I was either hypocritical or that I promoted that lifestyle; which is untrue, please be clear on that matter.
In Mark 7:6 Jesus says: "He answered and said unto them, Well hath Esaias prophesied of you hypocrites, as it is written, This people honoureth me with their lips, but their heart is far from me."
It is unfortunate that in the world today stating that you're a Christian doesn't carry a lot of weight with too many people. Christianity to many people is a title not a life style. Even the leadership of the church through their acceptance of immorality has made the validity of what Christ did and paid for us suffer greatly. Too many "Christians" have taken holiness out of the equation. Merriam Webster's definition of Holy is "exalted or worthy of complete devotion as one perfect in goodness and righteousness." Complete devotion, really? Yes, really.
Please don't think that I'm getting up on a self-righteous high horse of any manner. I'm a sinner, plain and simple, saved by the grace of God. I do not want to be accused of being like the Pharisee's Christ spoke to in Mark 7:6, who picked portion of the scripture out and picked people to death with it. The Bible is true cover to cover, including the part that says "All have sinned." We have no righteousness in ourselves, but if we are saved we have righteousness dwelling within us, convicting us of sin and telling us to turn away from it. We cannot excuse it or condone it as some would have us do.
Homosexuality is a sin. So is lying, thieving, cussing, adultery and countless others that goes on in the church today and destroys the testimony of the saints. Hello… can I get a witness? God does not view sin as man does in degrees of sin. God doesn't let you excuse it. You sinned… confess it… turn from it… end of story.
Most people love their children, just as God designed them to. As little children we teach them right from wrong, respect and loyalty. But when they are grown and begin to make decisions in err, parents often condone and embrace their sin as if God's Word had changed. It is not that you can control a grown child, but as parents you have far more influence than you imagine. If you condone it, they're view is it must be acceptable. We should never ever stop loving our children, nor should we ever stop standing on the Word of God, we do our children and God an injustice.
My heart breaks for the other Shari Johnson. I would not dare throw stones at her daughter. Nor would I say that God was in her daughter's homosexual relationship. If it's not Holy, God's not in it, but a substitution of Satan is.
I hope those that checked out my website have returned, but there's no guarantee. Most tuned in and thought that I was another hypocritical Christian who's accepted the deception of Satan, and that makes me sad. If you think of it, share me with a few people today, maybe the word will get out, that this Jesus Chick stands on the Word of God.
FOX NEWS POST BELOW...
January 7th, 2012
Dear Fox News:
I seem to have gotten inadvertently caught up in another Shari Johnson's opinion. As a fairly new Christian writer and speaker I was ecstatic when my web count numbers started climbing yesterday until I realized why! And then came "a not so very nice post" up on my site which, "praise God!" I was able to remove within a few minutes after it appeared.
The Jesus Chick is not that Shari Johnson. Shari Johnson, the Jesus Chick has very strong opinions of the Bible and marriage and they fall right in line with Pastor Mark Driscoll. The Pastor's comments were made in love and in line with what thus saith the Lord.
http://www.foxnews.com/opinion/2012/01/03/what-bible-really-says-about-sex/
The other Shari Johnson'sstatement of "Our cultural adaptation of marriage has certainly evolved through the ages" in regards to God's intervention on our Lord and Savior Jesus Christ's miraculous birth, made my stomach roll over. How could a Christian speak with such total disregard for the holiness of God and His birth?
I asked God this morning "Why am I caught up in this firestorm?" I did not want to have to defend myself in this manner, but I am accountable to young people and women who read and enjoy my website. I don't want there to be any misconception about my Christian character. I have a wonderful husband, two beautiful married daughters and son-in-laws as well as 4 grandchildren who I didn't want to bring into this either. But for some reason, God allowed it.
The principles for heterosexual marriage and gay marriage are not the same, and we need not wonder Who's design marriage between man and woman was, it was God's; in the beginning. I want to clarify that I am not upset with the other Shari Johnson, she's entitled to her opinion, and her name. But in her letter to Fox News she is contradictory even to herself. Her friend's advice because she couldn't reconcile the scriptures and homosexuality was "I can't. So I just have to let God sort it out," was true, and God will. But when God said in John 13:34 "A new commandment I give unto you, That ye love one another; as I have loved you, that ye also love one another," that didn't change scripture, it added to the scriptures.
The Bible is truth from Genesis to Revelation. It wasn't meant to beat up on people, it was meant to show them the way to Jesus Christ who doesn't change. Pastor Driscoll's writing was about what the Bible really says about sex, for which homosexuality was a very small part of it. The other Shari Johnson chose to focus on that small portion and ignore the rest, just as she accused Christians of doing with the Bible.
My ambition in life is to be an encourager of people, not to tear them down. But I will stand on the King James 1611 version of the Word of God until God calls me home. Revelation 22:18-19 says "For I testify unto every man that heareth the words of the prophecy of this book, If any man shall add unto these things, God shall add unto him the plagues that are written in this book: And if any man shall take away from the words of the book of this prophecy, God shall take away his part out of the book of life, and out of the holy city, and from the things which are written in this book."
Whether you agree or disagree with the Word of God, you'd be wise to leave it alone.
To view the content of the other Shari Johnson follow this link.
http://www.foxnews.com/opinion/2012/01/06/my-lesbian-daughter-bible-and-sex/
***
January 6th, 2012
Without Excuse
Exodus 5:2~ And Pharaoh said, Who is the LORD, that I should obey his voice to let Israel go? I know not the LORD, neither will I let Israel go.
The blinded eye of the nonbeliever is somewhat of a phenomenon to me. Being a believer it's hard for me to recall what it was like to be a nonbeliever. I do remember the fear of Hell and the total absence of peace that was in my life, but to say that I did not know God, I can't. This of course could be attributed to the fact that I was raised in a Christian home and I had heard of God through my parents and Sunday school teachers, but I believe that even if I had been raised in the home of a heathen, the creation of God would have bore witness to my soul. So when Pharaoh says "I know not the LORD," I believe it to be the arrogance of man who chose to ignore what he knew to be true.
Romans 1:20 says "For the invisible things of him from the creation of the world are clearly seen, being understood by the things that are made, even his eternal power and Godhead; so that they are without excuse:"
The Bible says that folks like Pharaoh are without excuse. Yesterday I watched again the video story of the Kimyal people in Indonesia receiving the Word of God in their language for the first time. The 6 minute video is in subtitle form, but you don't have to read it to see the joy in the people as the plane approaches carrying God's Word. I've never seen anything like it. It reminded me of the story when David danced in 2 Samuel 6:14. Their rejoicing was genuine. God had arrived in their land! If you want a blessing, finish reading what the Lord laid on my heart this morning and then follow this link and watch! http://vimeo.com/17025038
My point is this. God doesn't need nor want to reign down plagues for us to understand our need for Him. He sat before us the understanding through the creation of the earth and the evidence of the LORD's presence. The video of the Kimyal people broke my heart from the standpoint that I sometimes forget what a joy it is to have the Word of God, and enjoy time in His presence. To know the LORD is a privilege unsurpassed by ANYTHING on earth. Pharaoh knew; he denied and was without excuse.
My prayer for you today is that you see God in all creation and give Him the praise and glory He deserves. And if you don't know God as LORD, today will be the day that you ask Him to come into your heart and save you from Hell. He'll give you such a sweet peace that you'll forget what it was like to not know Him and wonder what you ever did without Him in your life.
***
January 4th, 2012
Ministry and Me
The ministry is where my past meets someone's present and gives us both a better future. It's me sharing my testimony of what Christ has dones for me. The difference that God has made in my life. It's real. In a world full of fakeness, it nice to have the real deal, the One that delivers.
Paul said in I Timothy 1:11-15 "According to the glorious gospel of the blessed God, which was committed to my trust. And I thank Christ Jesus our Lord, who hath enabled me, for that he counted me faithful, putting me into the ministry; Who was before a blasphemer, and a persecutor, and injurious: but I obtained mercy, because I did it ignorantly in unbelief. And the grace of our Lord was exceeding abundant with faith and love which is in Christ Jesus. This is a faithful saying, and worthy of all acceptation, that Christ Jesus came into the world to save sinners; of whom I am chief."
Those verses really stirred my heart this morning. I'm running short on time this morning due to multiple reasons, and I know that I cannot do this justice in 20 minutes. But maybe short on time is better, because all I can do is throw it on the table and let you devour it. And rather than imputing my thoughts into your day, you'll take it and apply it to your life where it's needed.
Serving God is an awesome opportunity. It's the greatest job I've ever had with benefits that are out of this world! The more people I bring into work, the greater the dividends, it's a win, win situation. I've worked in places where you had a steel backed chair for fear of flying daggers or bosses lording over your life, trying to make you believe that the world revolved around them. Now I have an Employer Who is the God of comfort, Lord of my life and makes me feel as if His world revolves around me. After He bid me to come in, He bid me to go get others and show them the same love that was shown to me.
Paul told Timothy three things that I glean today from verse 11:
The Gospel is committed to my trust

He has enabled me to use it

"He" has put me in the ministry.
Committed is to be obligated. I owe Him a debt I cannot repay, sharing His gift is the least I can do and through the Holy Spirit He has enabled me to do it. He alone has put me in the ministry, and He alone can take me out. My testimony is my trade secret and I need to guard it with all I've got.
I know that's a pretty chopped up piece of writing today, but dinner's on the table… spend some time chewing it up.
January 3rd, 2012
Missed Stitches in Time
Genesis 49:1 ~ And Jacob called unto his sons, and said, Gather yourselves together, that I may tell you that which shall befall you in the last days.
In the final moments of his life, Jacob called his sons to his bedside and there he blessed each one, called the sins out of a few and laid their charge to live on for God. Jacob the deceiver, grandchild of Father Abraham, father to the 12 tribes ofIsraelis preparing to leave this world and to leave behind him a legacy of spiritual success.
As youth director, and ministry leader in our church that's my goal to leave a legacy of spiritual success. I won't throw any rocks at Jacob for his errors in life or those of his children; the Lord knows I've got too many to count. I'm not as mean as Joseph's brothers, I wouldn't throw my family in a pit and sell them to slavery, but I'm just as despicable in a great many other ways. The legacy we leave behind is somewhat of a hand sewn tapestry. If you look very close they'll be missed stitches and flaws that aggravate the maker, who knows where everyone of them is. But to the Creator of the maker, He see's from afar the finished product, and if it's crafted with care, those small imperfections are what defines the character of the artwork.
When I look back on my life and the missed stitches that Satan loves to remind me of, the failure breaks my heart, because I know God deserved better. But I also know that God doesn't view my mistakes and unravel the work I've done or have to do. He simply weaves them in and makes them apart of the picture.
Jacob's deceptions, Joseph's trials, famines and heartaches did not unravel the plans God had for the nation ofIsrael, and for those of us who would eventually be engrafted into the family tree of God through Jesus Christ. Someday God will say it is finished. The last stitch will have been sewn in the tapestry of this world and God will call His children home. But until then, there is still much to do in the ministry. I have my own family that I need to minister to, I have children in the church who look to me for guidance, I have women who look to me for encouragement. I still miss a stitch, or two or ten… but until God says, it's my last day, I'll keep on crafting my art. I pray your tapestry is filled with the goodness of the Lord today!
***
January 2nd, 2012
How to slug proof your life...
Genesis 39:6 ~ And he left all that he had in Joseph's hand; and he knew not ought he had, save the bread which he did eat. And Joseph was a goodly person, and well favoured.
It's been said that the mark of a person's character is not what you see them do; it's what they do when no one is watching. As I read through the story of Joseph's life this morning Genesis 37-48, that thought came upon me and wouldn't leave. Joseph found favor with Potiphar the officer of Pharaoh, the prison keeper, and then at last Pharaoh himself. Joseph's character was such that each time he was given a new position; his work went unsupervised, never given a second thought.
It's a sad indictment on Christianity today that in the workplace there's little difference between the saved and the unsaved as far as character. It's why it's so difficult to win souls to Christ in the workplace, or even convince them of the need when they have but to turn to their left or right and find a "Christian" living like a heathen with a foul mouth and the work ethic of a slug. Wow… that sounded vicious. Please don't hang up the phone on me yet, I will encourage you, I promise.
How I got from the story of Joseph to slugs, only the Lord knows. But a few interesting notes about slugs, which I find make them a good example of a backslidden Christian are the following: Slugs (slimy creatures) prefer coming out in the dark, during sunny times they hide under a log, stick or debris, such as compost. They leave a trail of slime where ever travel because it helps them glide along the path while they chew and destroy the vegetation around them. It was just too tempting not to use this metaphor.
Most backslidden Christians don't just outright sin, it's usually in the cover of darkness, but folks still know. There's always a trail that follows them. An occasional word will come out of their mouth, they're not usually alone in the darkness and loose lips sink ships… or the testimony of a slug. And just like the slug, a poor testimony destroys new lives around it. Young Christians see the fall, and follow suit, the unsaved think that faith makes no difference so why bother…
So, where's the encouragement right? Joseph's character didn't keep him from heartache and sorrow, but it certainly got him blessed in the long run. His testimony is still encouraging believers to live righteous lives today, even in the face of the adversary who seeks to destroy them. How can we not stand on the sidelines and cheer this hero of the faith on as he is forsaken and forgotten by family and friends, yet in the end it is his wisdom and blessing that saves everyone from famine. Joseph's work and faith ethics were the same. He was no different on Monday than on Sunday. If your work situation sometimes feels like a prison, take heart! As Christians we're not going to live perfect lives, we're flesh after all. But nothing done in the name of Jesus goes unnoticed or unrewarded by Almighty God. Keep serving Christ in whatever position you are in; you never know how God is going to use you. There's a plan, and the plan is to bless you!
How to slug proof your life: Stay in the light, leave a clean path behind you, give nourishment and receive it through the Word of God, and get a hard shell. Life's tough.
Menu

What they say about a Jesus Chick event...

"Thanks for sharing from your heart and for being so real!"

"Thanks for challenging me."

"Loved your Realness"

I was so blessed by your sharing and singing, I laughed and cried and was drawn to the foot of the cross!"