Archive 7
April 29th, 2012
What to do when
God says Go!
A few years ago when God spoke to my heart about full time ministry, and I said "no," it wasn't so much a willful act of disobedience as much as a lack of faith. It wasn't that I didn't desire to do as God had asked, because I earnestly longed to do that which He was asking me to do, but I instead listened to the voice within that said, "This can't be done, you'll lose face, you'll step out and fall." So instead of stepping out, I stepped back and said I'll let God open the door, and then I'll know. That's not faith, that's sight.
The story of Legion in Mark 5 speaks of a man tormented by demons from within. Two thousand were cast from him and into the pigs on the bank of sea. Two thousand!!!! Dear gussy! It was no wonder this man was crazy naked. Grasping on to the thought of demonic forces is terrifying, but none the less real. Satan cannot possess a saint, but he can influence their decisions and behaviors. He is the doctor of doubt, but Jesus is the Deliverer. He is the maker of pandemonium, but Jesus is the Master of Peace. In a time of decision, Satan loves to stir up the mind. Have you ever had those times? When a decision needed to be made but your mind just couldn't grasp the reality of it, so instead of making the decision you walked away and said I'll wait. I've been there.
After Legions deliverance he followed Jesus to the ship…
Mark 5:18-20 ~ And when he was come into the ship, he that had been possessed with the devil prayed him that he might be with him. Howbeit Jesus suffered him not, but saith unto him, Go home to thy friends, and tell them how great things the Lord hath done for thee, and hath had compassion on thee. And he departed, and began to publish in Decapolis how great things Jesus had done for him: and all men did marvel.
Once the demons were removed from Legion, he was ready to get his marching orders from the Lord! He wanted to go with Jesus, but Jesus said no. It would be great if we could just spend 24/7 worshipping God, and listening to His word, but there comes a time when we have to
Depart…
There's work to do outside the church; outside of the sanctuary of the Lord. He's still with us, He's still in our presence, but we need to take Him into the streets, or sea shore or wherever it is that God leads us, and most importantly Home! Jesus told him to go and tell his friends everything that's been
Done…
What has Jesus done in your life? For me He gave me the sweetest peace I've ever known and placed within me boldness and a desire to share the message of Jesus Christ through word and song. He then gave me the venues to accomplish it. He opened the door, but not until I turned the handle and said, "okay Lord, I'll go." Legion followed Christ's instruction. He didn't stand on the shore waiting for Jesus to return. He went back home and began to publish how great Jesus was, He went to work! And all men
Did marvel…
Not just a few of them, but everyone who knew Legion was amazed at what God had done. Do your peeps marvel at what great things God's doing in your life? When's the last time you got your marching orders from Jesus? Go!
April 26th, 2012
$4.00 Faith
Postmaster Bob, in charge of undeliverable mail, received an envelope addressed to "God," written in very shaky penmanship. Bob curiously opened the letter and read: "Dear God, its Ruth. As I'm sure you know I'm 84 years old and I recently lost my purse and any money that I had. Mother's day is in a few weeks and I had already invited a few friends over for dinner after church on that Sunday. Without a miracle from you, I'm going to have to cancel. If it's not too much to ask, could you please replace the $100.00 that I lost so that we can have our Mother's day gathering as planned?"
Bob was so touched by the letter that he shared it with his coworkers and together they dug in their wallets and came up with $96.00 to send to Ruth. That entire day Bob's heart overflowed, knowing God had used him to help Ruth out.
A few weeks passed by and another letter to "God" arrived. Bob now recognized Ruth's shaking scribe and quickly opened it up. Bob read… "Dear God. Thank you so much for Your help with our Mother's day party, it was a huge success! However… it was $4.00 short. Mostly likely those thieves that work in the post office have Your money.
God didn't answer quite the way Ruth had intended. I'm sure her party lacked nothing, and if only she'd recognized the miracle that had taken place on her behalf, her celebration would have been that much greater!
A recent miracle of my own had me feeling a tad like Ruth. God answered my prayer, but I didn't feel that I was "fully delivered" from my woes. I was in a "Thank You Jesus, but…" kind of mode. God had delivered me! If only I could get in the flesh without chastisement, I'd tell you. Please just take my word for it. But… because life wasn't perfect, I was feeling a little short changed. I needed my $4.00. Oh… I feel nauseous to even say it. I mean God was soooooooooooooooooooooo Good to me. But I want to be honest, because perhaps you've been where I am, or you will be one day. And then today God spoke to me through His Word and I'm so grateful.
Isaiah 55:8-9 ~ For my thoughts are not your thoughts, neither are your ways my ways, saith the LORD. For as the heavens are higher than the earth, so are my ways higher than your ways, and my thoughts than your thoughts.
God's vantage point on my life is incomprehensive to me. His ways are not my ways, and His ways are never $4.00 short. I don't know why Ruth received a $96.00 miracle instead of a $100.00 one. I have a feeling the $4.00 came along, right on time because God is not a 96% God, is a 100% God!
All I can say is "I'm human."Sometimes I get in the flesh and it's never good. I'm so grateful for His forgiveness of my abundance of shortfalls including $4.00 faith. Amen.
April 25th, 2012
Faithfully Preserved!
Psalm 31:23-24 ~ O love the LORD, all ye his saints: for the LORD preserveth the faithful, and plentifully rewardeth the proud doer. Be of good courage, and he shall strengthen your heart, all ye that hope in the LORD.
I've written on this thought before, many months ago, but today I'll go with it again because I need it, and perhaps you do as well. David's advice to "love the LORD" wasn't spoken off the cuff as a final adieu in a conversation, he'd just come out of great tribulation, and this was a statement of fact and encouragement to the believers, the saints of God. To Shari quote it "Love the Lord; and believe that He's going to take care of you! And the proud… He'll take care of them too." I have to be careful about the "taking care of the proud" part of that verse, lest I become one of them. In a recent tribulation, which pales in comparison to King David's, I dealt with the proud. I have no stomach for pride and arrogance. Literally it makes my stomach roll over. I'm certainly not above it, God just has a way of humbling me down quickly when I begin to take pride in self or the fact that I'm a child of God. I'm here by His grace alone. But as I faced the proud who smiled as they thought their antics would surely destroy me, I held strong to the knowledge that God takes care of His own, and the prideful will come face to face with Him later.
I am preserved!
A great treat from my Mother's kitchen is the preserves that she makes. The jams and jellies, and apple butter… oh my goodness that apple butter, are a welcome delight to the palates of her people at the end of Sunday dinner. Fruit Preserves are often canned or sealed for long-term storage and my Mother always adds a passel of sugar to sweeten it up; which serves to remind me that God preserves us the same way!
Our time here on earth may be long term or short term, God knows; but it's for certain that there will be some time on the fire, and it's never very pleasant. But if you've ever smelled jam cookin' on the stove there's an aroma that comes from it that will make you wait with great anticipation the finished product. That's how we should view tribulation. As troubles painfully boil around us, David said "strengthen your heart, all ye that hope in the LORD." Hang on to that hope! Smell the sweet savor of victory; it's on its way!!! We're preserved by God who uses the fire to bring out the sweetness in life that you don't experience until the cooking time is over. Wait with great anticipation to see the finished product that the Lord has for you on the other side of the fire.
God bless you today! Hang onto Hope!
April 22nd, 2012
How To Survive Church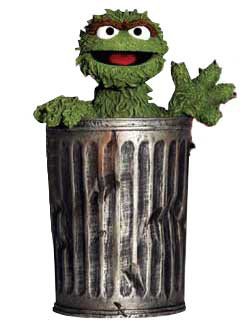 Maybe there should be a sign on the front door of every church "Caution: May lead to disappointment, heartache, and lack of desire for fellowship."
A harsh statement? Very harsh, but true none the less. I'm not a global traveler by any stretch of the imagination, but I've been in a multitude of churches, and there inevitably is one common thread woven into the fabric. Grumblers. Those who choose to voice their opinion above all else and let it be known that they are miserable people and often the cause someone leaves the church.
So why go? Not because of them, but because of H.I.M.
Reason number 1: He is worthy
Revelation 4:11
Thou art worthy, O Lord, to receive glory and honour and power: for thou hast created all things, and for thy pleasure they are and were created.
The only thing grumblers create is havoc, but God created the earth and all that is therein, including you! How can we not begin each week in worship of the One who created it all. He created us for His pleasure, because He desired to fellowship with us. He wants to spend every second of every day with you, at your finest and your worst moment, He wants to be there. We cannot comprehend the depth of love that God has for us. He is the greatest and truest friend you'll ever know. By not attending church you're denying yourself the blessings that God desires to pour out on you; and if you don't go, God just may give yours to the grumbler! You can do what you want, but I'm not sharing my blessing with a pouty pants person that thinks church is the complaint department. I'm going to get what God has for me.
Reason Number 2: Ignorance is not His fault
1 Corinthians 14:38 ~ "But if any man be ignorant, let him be ignorant."
That is like the wisest advice ever, don't you think? When a grumbler speaks, they're likely not a mouth piece for God. On the contrary, they're more than likely a tool of the devil to tear at the fabric of the church, namely you or me as the case may be.
I heard a grumbler this week and it made me wonder why? They serve the same God I do, why then do they only see the negative; because they choose to. So it stands to reason, if we choose to we can see the positive. If they want to be a grumbler, let'em grumble. It's a choice to be happy. Joel 3:14 says "Multitudes, multitudes in the valley of decision: for the day of the LORD is near in the valley of decision."
Don't blame God for the grumblers, and for Pete's sake don't be one! Decide today that you'll rejoice in the Lord. Psalm 118:24 ~ This is the day which the LORD hath made; we will rejoice and be glad in it.
Reason Number 3: For the Ministering of your soul.
Life is harsh. There is plenty to grumble about. But if we set our sights on Jesus and what He has for us to do, there's no time to grumble. Church service for me is like a gas station for an automobile. It's where I go to fill up after the world sucked me dry. I need it.
There's a reason King David said in Psalm 122:1 – "I was glad when they said unto me, Let us go into the house of the LORD." Because he knew if he could get to the house of the Lord, he'd be renewed.
So… how do you survive church? Go for Him! Let the ignorant be ignorant…
April 21st, 2012
Pint Sized People of Purpose
in A Place of Victory!
Yesterday was one of those days in my life where I wanted to set a stone in memorial of an event. It was as if we had crossed our own Jordan out of captivity just as the children of Israel once did and were standing on free ground provided by the Lord. The youth of Calhoun Middle High School met for their very first revival meeting at their school; they were few in number but mighty in spirit.
The weeks leading up to this event they took chastisement and ridicule from their peers. They were not in the popular place. But this night, they had crossed the water with Satan on their heels to a place of victory. They shared the gospel of Jesus Christ in a place where they'd always been told they couldn't. They were a chosen few of God who had been selected for blessing.
Isaiah 49:7~ Thus saith the LORD, the Redeemer of Israel, and his Holy One, to him whom man despiseth, to him whom the nation abhorreth, to a servant of rulers, Kings shall see and arise, princes also shall worship, because of the LORD that is faithful, and the Holy One of Israel, and he shall choose thee.
God is in the business of making leaders out of followers. The Redeemer of Israel came as a lowly servant and was rejected by His own and condemned to death. But He rose victorious, and there will come a day when all those that rejected Him will bow and worship Him as He deserved. But for today, we live in the same fallen world that rejects the gospel and scorns the believer. Those who serve God do so under persecution be it great or small, depending upon where you live. But God is faithful to reward those who diligently serve! The Lord's pint sized missionaries at Calhoun Middle High School broke some massive ground last night. They stood heads above the rest as leaders in our community.
Following the service, when everyone had gone home from the revival, a group of students stayed after for another school event. During that event they lead a fellow student to the Lord. That's God! That's His leadership!!! Satan can try to do what he will, but if God chooses to set His foot down inside of a building (spiritually speaking) Satan will not triumph.
The youth of our school are such encouragers in my life. The bravery that it took for them to take on this revival was phenomenal. As Christians we are chosen for a specific calling. They were called out and they stepped out! How about you? Is God calling you to step out in faith and do something? Let the pint sized missionaries minister to you…just do it!
April 19th, 2012
Better Days Ahead!
Hebrews 6:7-10~ For the earth which drinketh in the rain that cometh oft upon it, and bringeth forth herbs meet for them by whom it is dressed, receiveth blessing from God: But that which beareth thorns and briers is rejected, and is nigh unto cursing; whose end is to be burned. But, beloved, we are persuaded better things of you, and things that accompany salvation, though we thus speak. For God is not unrighteous to forget your work and labour of love, which ye have shewed toward his name, in that ye have ministered to the saints, and do minister.
Better things of You!
The fruit bearing Christian, the saint of God that goes about life sewing seed, sharing the Word of God is like April showers on the soil in spring that causes new life to burst forth from the ground. Those around them can see the fruits of their labor and be blessed. Just as the flower that springs forth from the ground after a long cold winter, they're encouragers. They bring a smile to the faces they greet; They are honey to the soul!
But those that bear thorns… ugh.
Some of them may even be saved, but the flesh side of me has to wonder; the naysayers in life that cause you to want to walk to the other side of the street for fear of a 20 minute recitation of woe! Oh do you know them? Those who have no good to say and seem to thrive on the agony of themselves and others; I won't dwell there, it's depressing, but you if you know them, you know from whence I speak.
Paul was persuaded of better things of his friends. They viewed the work of the church as a labor of love and a ministry of encouragement. That's what we should be about. There is no doubt that life is sometimes harsh, deal with it and move on.
Better things for you!
Hebrews 6:11-14 ~ And we desire that every one of you do shew the same diligence to the full assurance of hope unto the end: That ye be not slothful, but followers of them who through faith and patience inherit the promises. For when God made promise to Abraham, because he could swear by no greater, he sware by himself, Saying, Surely blessing I will bless thee, and multiplying I will multiply thee.
God has an abundance of goodness laying in store for you. Stay faithful, serving him with diligence that you might inherit the promises. God said that just as He did for Abraham, He desires the same for us. Blessings multiplied. We may have to wait, we need to labor, but do it with gladness, knowing that He is faithful!
Amen! I just wrote myself happy!!! I hope you are too.
April 18th, 2012
In Search of Now What?
Deuteronomy 10:12-13 ~ And now, Israel, what doth the LORD thy God require of thee, but to fear the LORD thy God, to walk in all his ways, and to love him, and to serve the LORD thy God with all thy heart and with all thy soul, To keep the commandments of the LORD, and his statutes, which I command thee this day for thy good?
Yesterday I found myself at a crossroad again, wondering, "Okay, now what?" I'd been through the wilderness, driven there by a pharaoh of sorts. I had a few moments of "O Father…" and then a sigh of relief. I'd made it through! Hallelujah, let's get on with the plan, I know you have one! There are still some logistical things God will work out, like money. But He did not bring me this far to walk out on me now!
The children of Israel had been through it 40 years. Their shoes didn't wear out, they had food to eat, and they had Water from the Rock and manna from Heaven! They had God in a pillar of fire by night and a cloud of glory by day to lead them through. It was hard times, most of it brought on themselves by not being obedient to God. Hmmm….
Like when God told me to go full time ministry a few years ago, and I said no…
This morning in search of "Now What?" I set out on a new journey. I'm excited, a little apprehensive, I can't see past the cloud of Glory to the other side. I just know that the Lord will supply my needs and bless me along the way if I allow Him too. If I do as He requires.
Fear Him – in a godly way. Not to cower down as someone being lorded over by a power hungry tyrant. But to fear Him in a way of respect to the Creator of the universe Who has only my good in mind and to not question His ways. For they are Holy.
Walk with Him – Every journey in my life has been a course of instruction whether it be a journey of God's design or one I ventured off on by myself. His journeys were always lessons with a great end, my journey… inevitably ended with a time of backtracking to get back on the path God intended. I want to walk in His ways, living my life in a manner pleasing to Him.
Love Him – Desire Him to the point where every breath I take is spent waiting for Him to speak. To spend time in His word longing for that sweet fellowship that wraps itself around you like a blanket on a cold damp night and warms the very core of you. Even as I write this Satan desires to tear me down, he hates it when we share the goodness of God in a way that draws the listener, or reader as it is, into the very presence of God desiring the same for themselves. Can you feel His precious Spirit? I do!
Serve Him – This is my heart, God knows it. I desire to serve Him for the glory of Almighty God. In gratitude for what His Son did for me on the cross of Calvary. I desire to share the love of Jesus. There are people in my life that need to know God. They need to see great faith at work and I want to be that great faith.
There is only light in the presence of the Holy Spirit. When darkness surrounds me and troubles come, I know who it is; Satan who desires to sift me like wheat. As I wrote this morning the electric flickered a few times, so I lit a candle just in case the power went out. It's as if God said, Satan may try to send darkness into your life, but I Am the Light of the World. I have power over all. Amen!
April 17th, 2012
Won't you be my neighbor...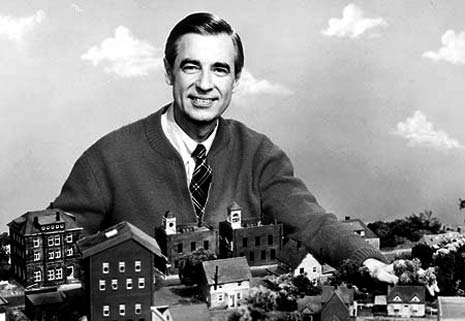 Galatians 5:14 ~ For all the law is fulfilled in one word, even in this; Thou shalt love thy neighbour as thyself.
It's a beautiful day in the neighborhood, a beautiful day for a neighbor. Would you be mine, could you be mine, won't you be my neighbor.
One of the greatest frustrations in my life is the treatment of the saints to one another. We serve One God, and yet there is such a division among us that you'd think there was more than One. Or that God had favorites. Because I am a Baptist I am the chosen? No, because I am Shari, I am the chosen. Do I worship the church of Shari? No. I worship God. And I know many of you feel the same way, because you've said as much. You do not want the separation of God's people, and yet it's there for all us. We have slight differences in the way we worship. I say slight, because if we had great differences, you probably wouldn't be reading me. There is false doctrine, I would not say otherwise and we would be fools not to be aware and avoid those who teach it lest we be confused. But the doctrine of Christ, the principles upon which the Christian faith is based should not change; Jesus Christ, born of a virgin, crucified on the cross of Calvary for the sins of man, risen again the third day that we could have victory over death, Hell and the grave through our belief in Him by faith, that's it. No more, no less. We cannot add to it, it's not ours.
So why then do we argue? You're my neighbor.
I'm not going to come live in your house. There are things in the house of worship for which I serve God that will not change. I worship there because that's where God has me and I believe the way they believe. You likely feel the same way about your house of worship. If you come to visit me at my house, you shouldn't try to change the décor or the manner in which we conduct ourselves; you should respect me for who I am, and I should in likewise return the favor. But I should love you, and you should love me. When we gather in the community we should greet one another with a Holy kiss. (okay, you don't have to kiss me) but we should at least shake hands.
Paul was frustrated with some of the Galatians for having returned to the law. Are we any different? We've made our own rules of the Christian faith. We're under grace, but we often don't extend it. Wow… where did this come from this morning? I don't know, but I like it. I love God's people. I told a brother on Facebook the other day, that when I got to Heaven, he was going to be one of the folks I look up. I may or may not meet him down here, but he had just stirred my soul and encouraged me in so many ways that I wanted to see him face to face and thank him. I don't know what denomination he is, I don't care. I love him. That's how we should feel about everyone!
I hope today you love a little bit on every neighbor you come across. How else will they see Jesus!
April 16th, 2012
Be strong and courageous... It's Monday!!!
Zechariah 8:13 ~ And it shall come to pass, that as ye were a curse among the heathen, O house of Judah, and house of Israel; so will I save you, and ye shall be a blessing: fear not, but let your hands be strong
It's Monday! … as if you didn't already know. You'll either have to forgive my enthusiasm or roll with me today, because I'm coming off of a weekend that was so filled with blessing it overflowed to Monday morning. I spent Saturday with the Falls' family who were celebrating the Birthday and life of their Mother. I was so moved by her faith and her family's strength because of it. I watched her as the old hymns were sang and she would close her eyes and go to a place inside her mind that only she could see, but the splendor of it was shown on her face.
I spent Sunday morning in our own church service, blessed by the people, the preacher and the presence of Almighty God.
Sunday afternoon was spent with my family and an opportunity to share the gospel with a family friend just opened like a Christmas package before me was received as well. I was blown away by God's goodness.
Sunday evening, my friend Gloria and I traveled to Marietta, Ohio to the Marietta Bible Center and heard the preaching of Dr. Myron Guiler, total goodness! I sang with the piano playing of Mrs. Linda Guiler and felt such an out pouring of the Holy Spirit throughout that service. And then for dessert…Gloria and I jammed to Bluegrass Gospel with the Marietta Bible College students for about an hour in the youth building following service. The American, Filipino and Papua New Guinea student blend made for some interesting music techniques. We also introduced a Papua New Guinea boy to the art of "Appalachian spoon playing." The islands may never be the same when he returns!
Its days like these that I hang onto, for Monday's come all too quickly. I'm going to hold on it for dear life knowing that there will likely come a time when everyone is not so happy to see me. As the word of Zechariah proclaim, some see Christians as curse, there is conviction in their presence. But God will bless! Let you hands be strong!
It's Monday, I hope you're approaching it with enthusiasm. There is plenty to do for the Kingdom of God. I've got a long list ahead of me this week! And at week's end, a revival at Calhoun County Middle High School. The very first that I know of. Please be in prayer for us!
Today's message is a little scattered because of a late night/early morning disconnect of the brain. Please forgive the chaos, but get the message in intent!
Another Word of encouragement from Joshua 10:25 ~ And Joshua said unto them, Fear not, nor be dismayed, be strong and of good courage: for thus shall the LORD do to all your enemies against whom ye fight.
April 15th, 2012
Face Time
There is seldom, if ever, a day that I don't get my dose, and sometimes over dose, of Facebook. It's my locals news, likely more reliable than some others and way more entertaining. It's a marketing tool for the Jesus Chick and it quite often replaces the telephone for messaging friends and others, (that one's kind of sad, we really should talk more.) But it is a huge part of my life! My cell phone is a another piece of techno-connectivity that I rely on, which now has a "facetime" button – I have but to tap the screen and friends and family can be viewed face to face. Captain Kirk of Startrek didn't even have that! We are way cooler than the 60's could have imagined! Yes, that show began in the 60's can you believe it?
But my point to that rambling is our face time…
Psalm 24:6 ~ This is the generation of them that seek him, that seek thy face, O Jacob. Selah.
David wrote that his was the generation that was seeking the face of God, and today praise His Holy Name, we still do. But not so much as David's generation; there are far too many other god's in the way. I am guilty. Even with the conveniences of searching and reading scripture, I spend far less time than I should reading the Word of God, getting my face to Face time. King David could not have even comprehended the luxury of life today in the ways that we can read the Word of God, and worship and study Him through the use of technology. With the flip of a switch the Word of God can reach millions of people, and yet countless more turn it off. Or refuse to listen to it because those who deliver it are as reliable and authentic as Facebook news.
David had it right. We've messed it up. I love, love, love technology. But it is often not my friend in the Faith. I can get off task in about two seconds. I'll begin with the best of intentions, reading the Word of God, studying commentaries, etc. But in a search for something, an image or a word will catch my eye and off I go on a rabbit trail, leaving the Word of God lay in the path. I frustrate myself. David had nothing but the written Word and time. We should listen.
Psalm 24 is a short 10 verse chapter full of wisdom.
The earth is the LORD's, and the fulness thereof; the world, and they that dwell therein. For he hath founded it upon the seas, and established it upon the floods. Who shall ascend into the hill of the LORD? or who shall stand in his holy place? He that hath clean hands, and a pure heart; who hath not lifted up his soul unto vanity, nor sworn deceitfully. He shall receive the blessing from the LORD, and righteousness from the God of his salvation. This is the generation of them that seek him, that seek thy face, O Jacob. Selah. Lift up your heads, O ye gates; and be ye lift up, ye everlasting doors; and the King of glory shall come in. Who is this King of glory? The LORD strong and mighty, the LORD mighty in battle. Lift up your heads, O ye gates; even lift them up, ye everlasting doors; and the King of glory shall come in. Who is this King of glory? The LORD of hosts, he is the King of glory. Selah.
It was wise advice when David said "Lift up your heads." It's time to search for the Face of God. Look up! Away from the things made by man, which are very useful tools, but not a replacement for the face to Face time with God.
Hope to see you in Church today!!! I'm going, desiring some Face Time.
April 13th, 2012
That's what makes you strong!
2 Corinthians 12:10 ~ Therefore I take pleasure in infirmities, in reproaches, in necessities, in persecutions, in distresses for Christ's sake: for when I am weak, then am I strong.
Oh, it's a funny thing, that's what makes us strong…
There's nothing really comical about persecution, or heartaches as a Christian, but it is a funny thing in an odd kind of way. The very thing that Satan attempts to destroy us with, is the very thing that drives us closer to the One he wants us away from. It's what makes mealy mouthed people stand up and proclaim the Name of Jesus. It will take a shy and timid soul and turn them into a raging lion for the cause of right. It's an unexplainable phenomenon. I'd like to see Satan's face sometime when he has beat down someone to the point of their exhaustion, and as he gets ready to give the final blow, in the power of Jesus they revive and claim victory over their circumstance. That thought makes chills come up my spine! Because I know it's true, again and again. I've witnessed it in others and I've lived it.
We have victory in Christ Jesus, don't let Satan tell you any different.
The song "That's What Makes us Strong" has brought such peace to my soul lately, I needed to share it with you. I have the Claire Lynch version on CD, but I couldn't find it on you tube, so I'll share the original artist and writer Jesse Winchester.
I'm not at the Apostle Paul level of faith. Persecution and heartache; I protest it, I whine about it, and complain about it. I try to convince the Lord that there is no way I'll survive this one. And yet onward we travel and my faithful Friend is with me all the way. Paul loved God's people, and he wanted them to understand the big picture. He had a clear vision of it. In this final letter to them, he wasn't thinking about his home going, he was thinking about their staying. They were going to suffer much of what he had suffered and he wanted to give them hope.
Just as lifting weights build the muscles of the body, lifting the weight of the world builds the muscles of your faith. Every trial you gain victory over makes you that much stronger, every time you have to fall on your knees to Jesus, He comes to your side to show you that in Him you can do all things.
Philippians 4:13 ~ I can do all things through Christ which strengtheneth me.
Nothing is beyond possibility. All things! I've never known all to mean anything other than "all." Everything is possible. Through Christ, not Shari. That's what makes me strong!!!
April 12th, 2012
Report Cards are Out!
Elect according to the foreknowledge of God the Father, through sanctification of the Spirit, unto obedience and sprinkling of the blood of Jesus Christ: Grace unto you, and peace, be multiplied
Although I'm frequently guilty, I try very hard not to take for granted the privileges given me through the salvation of Jesus Christ. It's been sixteen years, but I still remember what life was like before I accepted Jesus as Lord. Peace was subtracted, but now… oh my… it is indeed multiplied.
Chosen of God
Selected by the Creator of all to serve in the army of God is beyond my comprehension. People struggle, myself included, attaining status in life, when the greatest privilege of all time is cast aside like a grocery delivery boy job. No offense to grocery delivery people! But the way we treat our service to the King is ridiculous; as if it's a second rate or even less position. I've been guilty of this myself. I'm getting ready to embark on a new journey in my life and I am praying and desiring God's blessings on it. But in the process, I got so excited over the new adventure; that my oooooh something shiny syndrome, caused me to put God on the back burner. It's true. I'm not proud of it, but I have the attention span of a gnat sometimes! Being chosen of God is my job. I'm His first. He'll fit everything else into the picture of life. But my focus needs to be on the job He's given me to do. Let me clarify - the job He chose me to do. Wow.
Character of Christ
Sanctification/holiness. Something else I have a hard time understanding. I know the wickedness that is within me, how does God make that holy? I may never understand it, but I believe it. I believe that upon my acceptance of the sacrifice that Jesus Christ made for me; dying on the cross of Calvary, rising up from the grave in three days and taking His place in the throne room of God, because of that I am holy. Not because of anything I have done, but because of Him I have the character of Christ within me. What I choose to do with it is just that, my choice. When living my life I can draw from the Character of Christ, or the character of Shari. I can walk in the Spirit or I walk in the flesh. Lately I've been guilty of walking in the spirit of Shari, and it's a lonely path.
Champions of Choice
Obedience is not my strong suit, but it's what it takes to be a winner. Every day is a life test we pass or fail. If we fail we're doomed to repeat it. God is both Parent and Teacher, and just as in school days there's a need for an occasional Parent/Teacher conference to advise me of my progress. This morning was one of those days. I've come a long way since 1996, but God was clear, there's much more work to do and I'm failing a few subjects. I really didn't want to see my report card, but He showed it to me anyway.
What about you? What's your grade in reading (the Bible), public speaking (the Gospel), math (finance), Phys. Ed (taking care of the Temple), and the toughest of all, the conduct grade.
I think I've been to the woodshed.
April 9th, 2012
But what About Monday?
It was the playground, early 1970's in Grantsville, West Virginia. I was one of about 50 students in the 5th Grade; she was another one of the 50. She came from lower class, I came from the middle. There were some that thought they were upper class; in truth… this is Grantsville,West Virginia… define upper class? I was brought up to be kind to people regardless of race, economic background or family name, but not everyone had that upbringing, or at least they didn't take heed to their parents advice.
I watched as the others in their childish, 5th grade ways commented about her. I watched as they openly poked fun and ridiculed her, they were cruel beyond belief. There was never a physical threat, but the pain was likely deeper than had they hit her with their fist. I didn't chime in, but I didn't defend her either, and I felt as dirty as if I had done it myself. So you may say, "Shari you were 9 years old, get past it." I can't. It's not my nature. I remember.
I remembered so much in fact that when that same girl 25 years later came into my office in Magistrate Court where I worked as an assistant, I apologized for not defending her. What she said was shocking, She said, "You were the only one I ever remember being kind to me." Tears still sting my eyes when I think of her. She was in and out of foster care, abused by her father, had no mother that I ever knew. She was a statistic.
This came to mind because today is Monday. The day of celebrating the risen Lord was yesterday. But what about Monday? Jesus is back in Heaven, He's left us here to defend the brokenhearted, what am I doing? We have a job to do, it's not just about living until you die, it's what are you doing for the Lord in the process of living? Are you standing on this playground of life with your hands in your pockets while someone gets pulverized by the world; or are you like Jesus who in the face of a pious crowd said in John 8:7 "He that is without sin among you, let him first cast a stone at her."
I wish I could go back to that 5th grade playground and stand between she and they, and defend her. Maybe it would have made a difference in her life, or maybe not. But I don't want to forget that it's Monday and I am the ambassador for Christ.
April 7th, 2012
The One Another's
1 John 3:11
For this is the message that ye heard from the beginning, that we should love one another.
Over the past few days crucifixion images have been constant on social media sites. I can barely stand to look at some of the horrific scenes knowing that in reality they don't even come close the actual event. My stomach rolls when I read or hear of the acts done to the Lord on crucifixion day; and all because of me. I have to make it personal. I need to hear myself take responsibility for what was done, not lay that blame to the charge of anyone else or any circumstance in life. It was my choice to sin and my sin that crucified the Lord.
Our Good Friday Service last night was wonderful. It prepared my heart for this weekend. Friday night was a reflection on the crucifixion as my Pastor preached a message on those who were close to cross; those that were forced there, those that were foolish there and praise God! those that were Forgiven there. My heart ached as I thought about being all three. As a teenager I was forced to attend church at times when I didn't want to go, as a young person I was foolish as I "played" church in front of the church people and the devil with my friends, and then at the age of 34, I was forgiven.
But what ran through my mind most last night was the lack of love I have for people. I've always found it easy to have compassion for the hurting, the criminals, and the less than lovely people. I don't know why, but God put that compassion in me. But there are others, the arrogant, the social climbers, the people who don't care who they hurt to achieve a goal and others like them that I just have no tolerance for. I find it really hard to love them. It makes no sense that I can love a murderer and loathe a snob. I'm just being honest. That sounds kind of nutty. But it's true. I guess maybe, and this may be a stretch, that I see the criminal as someone who's at the bottom and can only go up. And the snob as someone who's up and looks down. And in the eyes of God they're both on the same level. But in the eyes of Shari I'm not sure.
God convicted my heart of it last night though. This I know for certain. From the beginning God had a plan. And it was that we love one another. From the fall of man, through all the battles of the Old Testament, the lies and deceit, through the martyrdom and persecution of the New Testament church, God had one plan. Love one another. There were no if's or buts thrown in to allow us not to love "someone."
At this point in my life I have a few someone's I'm having a real hard time loving. I'm being honest, they've hurt me, my family, and friends. They're not murderers, or rapists, or any such thing. But they are "one another's." And I'm supposed to love them.
Easter weekend is a time of great emotion for Christians, or it should be. But what about Monday… how will I feel about the "one another's" on that day? I pray that God works this situation out, and that the one another's will see the error of their way, and that I will continue to see the error of mine, and stay close the cross and the Christ.
April 6th, 2012
The Pious and the Political
Matthew 21:15-17 ~ And when the chief priests and scribes saw the wonderful things that he did, and the children crying in the temple, and saying, Hosanna to the son of David; they were sore displeased, And said unto him, Hearest thou what these say? And Jesus saith unto them, Yea; have ye never read, Out of the mouth of babes and sucklings thou hast perfected praise? And he left them, and went out of the city into Bethany; and he lodged there.
And He left them… those words really caught my attention this morning. Jesus had just come through the streets of Jerusalem to a fanfare of Hosannas! He'd gone into the temple and over thrown the tables of the people using the house of God as a means for worth not worship. He stayed there long enough to heal the blind and the lame, and then left. Left "them".
Who were they that He left?
He Left the Pious
Those religious people who missed the Lord for their love of the law. They couldn't understand the unconditional love of God and His need to come to us where we are. For them it was all about formality and control and should the blessing of God fit into the confines of that space they would accept it. But to go out into the street, to accept people as they were, to love a leper, or to speak to woman of reputation, that was ridiculous in their world. The religious miss the relationship.
He left the Political
The scribes were the official record keepers. How could they possibly write what they were seeing? How could they explain a miracle? How could they document the number of miracles, signs and wonders that Jesus did as John 21:25 described. "And there are also many other things which Jesus did, the which, if they should be written every one, I suppose that even the world itself could not contain the books that should be written. Amen."
There was no logic in that. The only thing that could possibly explain it was that He was indeed Who He claimed to be. God.
Jesus left them with the closing question "have ye never read, Out of the mouth of babes and sucklings thou hast perfected praise?"
Children understand God because they accept everything at face value. You don't need to explain it, logic never enters into the equation of a child. If someone says dance, they're mid jig. If someone says sing, it's bold and beautiful. They get praise! We can learn…
April 4th, 2012
What is Truth?
John 18:36-38 ~ Jesus answered, My kingdom is not of this world: if my kingdom were of this world, then would my servants fight, that I should not be delivered to the Jews: but now is my kingdom not from hence. Pilate therefore said unto him, Art thou a king then? Jesus answered, Thou sayest that I am a king. To this end was I born, and for this cause came I into the world, that I should bear witness unto the truth. Every one that is of the truth heareth my voice. Pilate saith unto him, What is truth? And when he had said this, he went out again unto the Jews, and saith unto them, I find in him no fault at all.
"What is Truth?"
Pilate didn't wait for the answer and Jesus did argue to offer it. Just as the lamb they would bind and take to slaughter Jesus didn't fight the coming of the cross. Pilate couldn't understand it. Clearly this man was no threat; there was no sin in His life, why did the Jews want Him dead? If Pilate had asked Jesus in sincerity, "What is truth?" Christ would have no doubt answered. But I feel as if his words were almost mockery. What is truth - - as if to say, who could know it? Jesus knew it.
Jesus didn't argue to offer the truth to Pilate because He'd already given it. He came into the world to "bear witness unto the truth." God Himself had walked the streets of the cities, proclaiming the coming of the Kingdom of God and the need for repentance. They'd seen His following, His miracles, His compassion, and those who accepted Him, heard the Truth; and those who rejected Him, heard nothing. God will not force the gospel on anyone. But I've tried a time or two.
I want to see my family and my friends saved so much that I have occasionally tried to drive that message home with a ball bat. Jesus didn't. He walked it, He talked it, but He never forced it. When Pilate asked "What is truth." He didn't really want it, that's why he didn't stick around for the answer.
We are 2000+ years past the cross, and yet people are still mocking God, "What is truth." It breaks my heart when I share the gospel, that stirs my heart and makes me weep just in hearing the spoken Word, but to those that I share it with they don't hear it as I do. They don't hear the truth. It's not because it's not there, it's because they don't want it. For Pilate to have heard and accepted what Christ was saying, he would have had to humble himself and confess that Christ was God. Other than Satan, man's pride is likely his worst enemy.
It is my prayer that you know the Truth. Christ said in John 14:6 – "I am the way, the truth, and the life: no man cometh unto the Father, but by me." He died willingly on the cross of Calvary just as a lamb lead to slaughter. He gave himself as a sacrifice that you might go free. Words cannot explain what happens when you allow that truth to sink into the depths of your heart. God required a sacrifice for sin that in the beginning was a continual sacrifice. So what is truth? It would never be enough; but Christ paid it in full. One final sacrifice, His death on Cross that you could live free and at peace. It costs you nothing, but you gain everything! Did you hear?
April 3rd, 2012
It's about to change...
Luke 22: 35-38 ~ And he said unto them, When I sent you without purse, and scrip, and shoes, lacked ye any thing? And they said, Nothing. Then said he unto them, But now, he that hath a purse, let him take it, and likewise his scrip: and he that hath no sword, let him sell his garment, and buy one. For I say unto you, that this that is written must yet be accomplished in me, And he was reckoned among the transgressors: for the things concerning me have an end. And they said, Lord, behold, here are two swords. And he said unto them, It is enough.
Holy Week. The disciples had just met in the upper room for their last supper with the Lord. Judas has set the betrayal in action and the remaining eleven listened as Jesus gave His final instructions before His crucifixion. Things were about to change. In the months prior they had served Him, preached His Word and performed His miracles without need of anything. They had given up their jobs, walked away from their families and God had provided in miraculous ways… but now… Jesus tells them, (Shari quoted) If you have money, take it along and something to carry it in, if you have no sword, you might want to get one, things are about to get rough.
I read in the commentaries regarding the "sword" that Jesus spoke figuratively, not literally. I don't know, I'm not a theological scholar, I'm just Shari. From the hills of West Virginia where the Bible is our sword; and a physical sword is a welcome site in most homes for the protection of life and home. But it was clear to me that Jesus was informing His friends, it's not going to be easy to serve Me. Peter proclaimed Lord I'll go with you in life and death, and yet he too forsook the Lord in those final hours. But Peter redeemed himself with the Lord later on in the story, he stood strong on the side of the Lord.
Serving Christ is for certain not a bed of roses, but Jesus closed this part of His instruction with the words "It is enough." The disciples brought Him two literal swords; but in the garden when one of them was used to cut off the ear of the centurion guard that arrested Jesus, Jesus healed his ear back. He came to give life, not to take it; He didn't tell the disciples to make war, but to be ready. The climate was about to change in Jerusalem, they were about to become the enemy. As times get tougher and more liberal in America our climate is changing too. We no longer live in a land where the gospel is welcome, but rather the word of a heathen is embraced. We need to be ready. Studied up and prayed up!
And remember Jesus' Words, "It is enough." He is enough.
April 2nd, 2012
A Donkey Tale
Once upon a time there was a young donkey. Nothing special about him. He was the property of a fine Jewish family on the outskirts of Jerusalem and day after day he stood tied to a fence watching other donkeys at work in the field for the master. He longed to be there too, after all; a donkey is a beast of burden… there is no burden tied to a fence. "Except on me he thought, I need to be needed!" He could see the city of Jerusalem coming to life, people were coming from all over to the feast of the Passover. The little donkey didn't know what the fanfare was about, but thought possibly someone would need him to help them carry goods into town or offer them a ride, just anything!
As he kicked the dust of Jerusalem road, he noticed two men talking to his master. The master looked and motioned his direction, and then back to the men, they were surely talking about him. "Maybe today was the day!" The donkey thought he recognized the men from a group lead by God who had traveled down the road a few days ago. He didn't know them, but he knew God; his heart had stirred with excitement as Jesus brushed his mane as he passed by that day.
And then it happened.
They were walking toward him… they reached for his lead strap… "Oh my goodness! I've a job to do!"
As they walked the road to Jerusalem, he could hear the men talking, questioning why his master had just let him go upon their request, no money, no reasoning, just handed him over, and why did Jesus have need of him, He'd never ridden a donkey before, He had walked where ever they went, why did that change today? Lots of things were going to change today.
The donkey's heart stirred when he heard God's name. I'm going to carry the Master. The Creator of all living, is going to ride on me? This is no burden… what an honor!
They arrived at the edge of town where Jesus stood waiting. The streets were full of excitement; everyone was dressed in their finest, even the disciples robes were a magnificent color. Jesus walked in front of the little donkey and bent over looking him eye to eye. Never before had the little donkey seen such compassion in a human's eyes. He had been owned by a good master, but today he was owned by the greatest Master of all. The little donkey was in awe that his very first passenger would be God Himself, and although he was small, he would carry Him as if he were the greatest among the steed.
Jesus moved around to his side, and the disciples took the beautiful robes from off their shoulders and laid them across the little donkey's back. "How fitting" he thought. As Jesus climbed onto his back his heart nearly leapt from within him, Jesus didn't have to nudge him to move, he was ready, almost too ready! He heard the Lord giggle as He slowed his pace and down the road they began to travel. The crowd began to part, and then not only the donkey knew it was God, but it was if the whole world had just realized Who He was. "How silly," the donkey thought, "Had they never bothered to look in His eyes?" The people began shouting "Hosanna to the son of David: Blessed is he that cometh in the name of the Lord; Hosanna in the highest." The donkey stepped sure footed upon the robes and branches that were strewn in his way. He was glad the disciples coats covered him, he'd have rather they seen the Lord. As they traveled the long path through town, it was over all too soon. Jesus hadn't been a burden; it was a privilege the little donkey would not soon forget.
***
Are you carrying Jesus with you today? Do you view Him as a burden or privilege?
April 1st, 2012
April's not the only month for Fools
Luke 10:21~ In that hour Jesus rejoiced in spirit, and said, I thank thee, O Father, Lord of heaven and earth, that thou hast hid these things from the wise and prudent, and hast revealed them unto babes: even so, Father; for so it seemed good in thy sight.
After the Lord instructed and sent out 70 more disciples two by two it was not long that all 70 returned rejoicing and proclaiming, "Lord, even the devils are subject unto us through thy name." (vs. 17) It was in "that hour" that Jesus got happy! He loved seeing His children rewarded for their obedience in the faith and that God had revealed to them what the wise and cautious could not see. There's something to be said for being a little simple minded. A mighty tool of the Devil is wisdom and logic. Praise God I've never had a great supply of either! I say that with a little humor and a little honesty. I have friends and acquaintances of great wisdom; attorneys, doctors, teachers, etc. that have intellect to spare, but know not Christ. Primarily because Christ is not "explainable."
How could you explain what had just happened to the 70? Jesus had just sent them out with nothing, saying rely on me for everything, your money, food, clothing, just preach the gospel, and I'll provide. It would no doubt have been a concern to them as they were about to quit their jobs and go full time ministry, how they would survive. But when they returned, the things of the world were the furthest things from their mind. They didn't mention the food or money, but they did mention the devils. The spiritual world was controllable through the name of Jesus and they were excited about it!
Nothing makes sense about that to the unsaved. It's not until you begin your journey in faith that your realize the great rewards of serving Christ. Salvation takes getting a little simple minded, not in ignorance but in child like simplicity and trust. It is believing that our Heavenly Father will provide, just as our earthly parents did; I'm believing that myself. Finances are a struggle for me. Much of it because of foolish decisions, some of it because of circumstance, but none of it without God's stamp of approval. But regardless, I'm rejoicing because I want my mind on the spiritual realm. I'm believing that God will provide for the earthly.
1 Corinthians 4:10 says ~ "We are fools for Christ's sake, but ye are wise in Christ; we are weak, but ye are strong; ye are honourable, but we are despised."
The rich don't think they need Him, the wise cannot explain Him, the wicked think their way will prove prosperous. But those who come to themselves realize, this world has nothing worth gaining, without Christ. Rich, poor or in between, we all get to Heaven the same way; by accepting that Jesus died for you, so that you could have eternal life. Believing that He rose the third day and that He now sits at the right hand of the Father, making intercession for us. It doesn't make sense, but it makes the difference.
I hope you know Him today!
March 31st, 2012
Hello. My Name is
Shari... and I'm a God Addict
I Corinthians 16:15-16 ~ I beseech you, brethren, (ye know the house of Stephanas, that it is the firstfruits of Achaia, and that they have addicted themselves to the ministry of the saints,) That ye submit yourselves unto such, and to every one that helpeth with us, and laboureth.
Hello. My name is Shari, and I'm a God addict.
Over my almost 50 years I've been addicted to a variety of things. Most of them not healthy, but following my salvation in 1996, I became addicted to the things of God. I literally became addicted to Him. I couldn't get enough of Him, His people, His things, His Word. If it was of Him, I wanted it. I don't want to sound pious and self righteous, because that is the furthest thing from the truth. I'm not saying that I am "soooooooo right" with God. Believe me when I say I have issues. But I'm still an addict, so I understood Paul when he said the house of Stephanas had addicted themselves to the ministry of the saints. What an awesome thing to say about someone!
Addiction: [uh-dik-shuhn] (noun) to abandon oneself to something compulsively or obsessively.
Abandoned Faith
Abandoned faith is not walking out on faith, but walking out on the world to faith; abandoning those things in life that we clung onto in hopes of it making us happy and complete, only to realize that without God, it was nothing. There was no hope in the things that I clung to. I worked to please people, only to discover you could never please them enough. I longed for status, only to realize that for every plateau I achieved still left me longing for something. It was never enough, regardless of what it was. Until I found Jesus. And when I worked for Him, it was enough. He was well pleased. And it became not about status, but about John 3:30 "He must increase, but I must decrease."
Compulsive Faith
That inability to control yourself! It's not a good thing generally to lose control of oneself, unless it's in the spiritual realm. Then by letting loose of your control, you've allowed God to have control, and life is in much safer hands. I recently attended a service at another church where just that happened. If God wanted them to sing, they sung, if He wanted them to speak, they spoke; some just wept. When the preacher preached it was straight from the heart. I've been a few of those services, but I'm not sure I've ever been in one quite as intense. A sixteen year girl stood and spoke without reservation that we needed to do something with what we were feeling, she pleaded "Please don't let it stop here." That's Godly compulsiveness!
Obsessive Faith
Fanatical! ~~ My friend Doyle Ballengee used to say, "Go ahead and call me a fanatic, if you get a bad diagnosis, you'll be lookin' for a fanatic!"
Obsessive Christians talk about Jesus all the time. They drive the backslider crazy, and the heathen into a rage. I've witnessed both, likely caused both. Yes I'm a tad fanatical… okay maybe more than a tad. Because I know what I have a hold of….
Unconditional love. Peace. A 24/7 friend.
Hello, my name is Shari, and I'm addicted to Jesus!
March 29th, 2012
The Flamingo Church?
Distraction seems to be a recurring theme in my life. It takes so little to get me off task! A bum foot from a spill in the hallway at work and I'm frustrated to the point of no return. Mostly because I'm not big on people feeling sorry for me, which tends to happen when they see you on crutches. So, my solution to that problem, don't use the crutches. A few snide comments at work, and I'm that much more determined to be stupid. One week of walking on a bad foot and I was weak. Physically and spiritually. And I wanted to whine, really I did. But every time I tried, I seen so many people with greater problems, that I thought, "mine's nothin'."
So as I stood in my flamingo pose, (one leg up) in front of the stove this morning frying me an egg sandwich, I thought, "I'm a picture of the church. One limb shy of a full body." I ignored my ministry a couple of days because I got frustrated with life's circumstances. And though it could have just as easily gone the other direction I'm back in the saddle, or on the couch as it is, again. But how many of God's people who never intended to stay gone, do just that, one day turns into two, days to weeks, weeks to years, and they've forgotten their first love.
Revelation 2:1-4 ~ Unto the angel of the church of Ephesus write; These things saith he that holdeth the seven stars in his right hand, who walketh in the midst of the seven golden candlesticks; I know thy works, and thy labour, and thy patience, and how thou canst not bear them which are evil: and thou hast tried them which say they are apostles, and are not, and hast found them liars: And hast borne, and hast patience, and for my name's sake hast laboured, and hast not fainted. Nevertheless I have somewhat against thee, because thou hast left thy first love.
God will not be second best in anyone's life. The letter to the Ephesus church is one that every Christian needs to consider whether or not they are among them. Upon the examination of my life on any given day I can be of the church of Ephesus in trying to make God second to something else that is vying for my attention. The past two days I've ask God to "Wait, until I got past this sad state, and wait, while I work on something else. I know it's not Your work God, but it's important."
Hello? Can anyone else identify?
Regardless of what I do, secular work or church work, God had better be first. I work for the County Government. Most of the time, Jesus is not welcome there. But, He's welcome at my desk. I have a new project that I'm working on, family oriented; a "good" project. It's not a Christian project, but Christ is in it, or at least He better be because that's the only way I'll receive His blessing on it. If I step out on God, even for a minute, I'm on dangerous ground, it's like walking with one leg. I can do it, but it's a painful, slow process.
So where are you? Are you in a flamingo position? Are you the missing limb in the church of God? Come back today. You'll be welcome!
March 29th, 2012
The Flamingo Church?
Distraction seems to be a recurring theme in my life. It takes so little to get me off task! A bum foot from a spill in the hallway at work and I'm frustrated to the point of no return. Mostly because I'm not big on people feeling sorry for me, which tends to happen when they see you on crutches. So, my solution to that problem, don't use the crutches. A few snide comments at work, and I'm that much more determined to be stupid. One week of walking on a bad foot and I was weak. Physically and spiritually. And I wanted to whine, really I did. But every time I tried, I seen so many people with greater problems, that I thought, "mine's nothin'."
So as I stood in my flamingo pose, (one leg up) in front of the stove this morning frying me an egg sandwich, I thought, "I'm a picture of the church. One limb shy of a full body." I ignored my ministry a couple of days because I got frustrated with life's circumstances. And though it could have just as easily gone the other direction I'm back in the saddle, or on the couch as it is, again. But how many of God's people who never intended to stay gone, do just that, one day turns into two, days to weeks, weeks to years, and they've forgotten their first love.
Revelation 2:1-4 ~ Unto the angel of the church of Ephesus write; These things saith he that holdeth the seven stars in his right hand, who walketh in the midst of the seven golden candlesticks; I know thy works, and thy labour, and thy patience, and how thou canst not bear them which are evil: and thou hast tried them which say they are apostles, and are not, and hast found them liars: And hast borne, and hast patience, and for my name's sake hast laboured, and hast not fainted. Nevertheless I have somewhat against thee, because thou hast left thy first love.
God will not be second best in anyone's life. The letter to the Ephesus church is one that every Christian needs to consider whether or not they are among them. Upon the examination of my life on any given day I can be of the church of Ephesus in trying to make God second to something else that is vying for my attention. The past two days I've ask God to "Wait, until I got past this sad state, and wait, while I work on something else. I know it's not Your work God, but it's important."
Hello? Can anyone else identify?
Regardless of what I do, secular work or church work, God had better be first. I work for the County Government. Most of the time, Jesus is not welcome there. But, He's welcome at my desk. I have a new project that I'm working on, family oriented; a "good" project. It's not a Christian project, but Christ is in it, or at least He better be because that's the only way I'll receive His blessing on it. If I step out on God, even for a minute, I'm on dangerous ground, it's like walking with one leg. I can do it, but it's a painful, slow process.
So where are you? Are you in a flamingo position? Are you the missing limb in the church of God? Come back today. You'll be welcome!
March 26th, 2012
Make Ready!
Luke 22:10-12~ And he said unto them, Behold, when ye are entered into the city, there shall a man meet you, bearing a pitcher of water; follow him into the house where he entereth in. And ye shall say unto the goodman of the house, The Master saith unto thee, Where is the guestchamber, where I shall eat the passover with my disciples? And he shall shew you a large upper room furnished: there make ready.
Furnishing the house of God
My friend Gloria and I arrived just as services started last night in a little church in a little town, but that was end of the little things. God moved in a big way. From the start of service the Holy Spirit swept through that service and I watched as person after person stood and testified without inhibition. I've been in some awesome services, but this is one that I have to count in my top ten, if not greater than that. What made it so wonderful? It was fully furnished.
Furnished with the Water of the Word
The service had all the components necessary for the Spirit of God to move. Just as Jesus instructed the disciples to prepare for the Passover feast, God has prepared our houses of worship. It's not the building that makes the service, it's the preparation. Jesus told the disciples that they would meet a man bearing a pitcher of water. The first thing that has to be present in the house of God for a Spirit filled service is the Water of the Word. And it was there, by a Water bearing man named Moose. A relatively new man of God, that although he was 60 ish, his spirit was still an infant. And he was excited! He excited the young and the old and everyone in between as he proclaimed the Word of God and shared his love of the gospel and desire to tell the world about Jesus.
The Guest Chamber of God
The house of God that we dwell in is a guest chamber. It's not our permanent home! And that was as spirit felt in last night's service. There was a longing in the hearts of the people to be in the presence of God! They knew that this world is not our home and that the things in it bring no peace. I'm sure there were people there with heartaches and sorrows, but you'd have never guessed it.
Make Ready!
The people in that service were ready for a celebration. They came with a purpose in heart and God furnished the rest. God indeed inhabits the praise of His people. If God said sing. They sung. If God said speak, they spoke. If God said play the harmonica, they played it. The Spirit was at liberty to move. The house was fully furnished and ready for the guests that arrived.
I wish I had a half a day to expound on the events of yesterday, but my time was even shorter this morning because I gave way to sleep. I apologize for that…But I thank God if you just got a little stir in your soul this morning from what I shared.
March 25, 2012
So let's all
Isaiah 60:1 ~ Arise, shine; for thy light is come, and the glory of the LORD is risen upon thee.
Good Sunday morning! Sunday morning's for me is a day full of potential. It's the first day of the week, so what God has planned for the remainder, only He knows, but it's good; because that's all God is. Goodness, nothing else. And as the week begins I want to start it out in His house where I can receive the Word of God and be blessed by His presence. It certainly sets the tone for the week.
When I read Isaiah 60:1 my mind immediately went back to our annual teen church camps, where on the final day, which has been on a Sunday, we would roust everyone in the camp up at 7 a.m. And even though words of warning were uttered the night before "Church starts at 10 a.m. , we have an hour trek back home– We must leave at 8:30," half of our tribe wouldn't get it. So a painful tradition must needs be carried on, the "So let's all rise and shine song" sang to the top of our lungs and slightly out of tune while clanging the lids of the camp pots and pans together as we march down the hallways and into the rooms of sleepy eyed, and now somewhat angry, youth. Oh what fun! That's what Sunday mornings are to me every Sunday! But the Lord gets me up with bouncy Jack Russell!
Rise and Shine!
So where are you at this morning? Are you ready for church literally and spiritually. Isaiah tells Israel "Arise! Get up, God's got great things in store for you. God has a plan, and praise His Holy Name, we're in it!" Isaiah was referring to the word of God and the coming Messiah that would pour down light upon a darkened world for the Jewish people. And the glory of the Lord refers to the Shechinah or visible splendor that accompanies manifestations of God to His people. Moses' face shined so brightly when He came from the mount after having spent 40 days in the presence of God that the people asked him to cover it. There's something about spending time with God that makes you shine! So get up! And get ready!
God's got a great week laid out for us! At the time this scripture was written it was prophecy yet fulfilled. But now, on our Sunday morning we serve a risen Savior that gives us hope for eternity. How can I not be excited about that? For me this scripture was a wakeup call – Services are about to start Shari, get ready! I'm going to do something today and you don't want to miss it, "the glory of the Lord is risen upon thee." I want to see His glory!
It's the Lord 's Day people! Clang, clang, clang, The pots and pans are bangin', Clang, clang, clang.. Let's all go to church! I get a little excited on Sundays.
March 24, 2012
Distractions Bite!
Distractions… it is the tool of the Devil that is most useful on a *Mango. Any given morning I can get up with the greatest intention of accomplishment only to find myself three hours later wondering "where did the morning go?" This morning it was type fonts. If you've not got a love of graphics you're possibly saying right now "really? Why?" But I do have a love of graphics and a pin on Pinterest with a link got me off on a rabbit trail and an hour and a half (and 4 downloads of the cutest little fonts you've ever seen) later I'm thinking to myself, "really? Why?"
So fonts are not your vice, but something else might be. Social Networking? Oh wait, that's mine too. Crafting? Yep, I've been known to dwindle hours away on that one. Reading? Oh yeah…that too is mine. Cooking? Love it! Cleaning? Finally! Something I'm not an extremist on!
1 Corinthians 7:35
And this I speak for your own profit; not that I may cast a snare upon you, but for that which is comely, and that ye may attend upon the Lord without distraction.
Paul spoke to the Corinthians regarding marriage. An unmarried woman would have more time to devote to the things of the Lord, and in so doing it would keep her mind chaste and off the things of the world. A married woman would have her mind on her family and home; both had their advantages, and nothing was wrong with either. But Paul wanted them to understand that working in the ministry took devotion, and life can quickly become full of distractions. Like fonts.
My morning rambling on "The Jesus Chick" website is my ministry. And even though I will use those 4 cute fonts in this endeavor, it took my mind off Jesus and onto something else. And that frustrates me. Because today its fonts, tomorrow it could be something else that gets my mind completely pulled away from the things of God and on a slippery slope to sliding away from Him. That's how Satan works. He didn't put a great big sin in front of me that would get my mind off God. He knew I'd catch that one. He put a silly little thing like an artsy craftsy font in front of me, and my ADD-OSS kicked into over drive. (Attention Deficit Disorder… Oooo… something shiny!).
But… it backfired on him. What Satan intended for evil God used for good. My distraction served as a reminder to myself that I need to keep my eyes on Jesus. Putting Him first and all the fun things in life will fall into their proper place. For anyone who thinks ministry is a "chore" you're deceived and distracted. Satan has pulled you away from what would become your passion for life. Because God puts a desire down in your heart to serve Him and in so doing He'll provide you with a like passion that He can use. For me it's writing, speaking, bluegrassing… and fonts! And a thousand other things… But Jesus first… all others fall into line.
March 23, 2012
How to set yourself up for Great! Weekend
Life is about living with purpose. And sometimes we just have to purpose in our heart, that irregardless of circumstance, we're going to have a great day. So in honor of Friday, I'm sharing my "FRIDAY thot". Purpose in your heart that this weekend you will:
Forgive someone – un-forgiveness hurts you, not them
Redeem some time – Make the most of the next two days
Invest in someone you love – You'll never regret it
Delight in something new – We're never too old!
Accomplish something – anything. Just get it done.
Yield somewhere – & enjoy a moment
And last but never least – Go to church on Sunday, it's like dessert!
Love from Shari
March 22, 2012
Perfectly Imperfect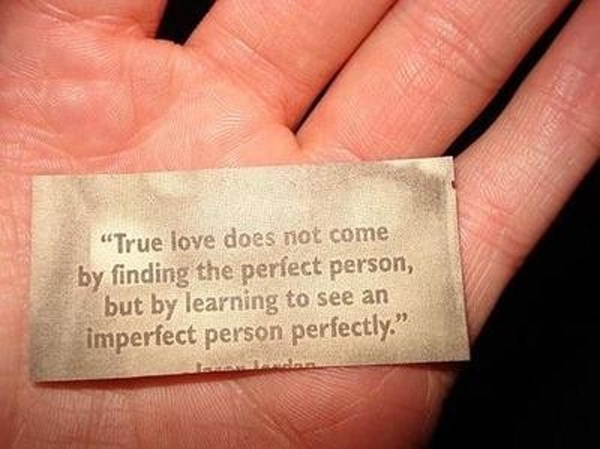 Regarding God's love of our imperfections I read an online Pastor's quote that said"Yes, and the proof of this is the gift of our imperfection. We need the gift of imperfection so we can engage in the process of perfection, not attain it." Isn't that a great thought? Life's goal is to be like Jesus, but it's a process that doesn't complete itself until Heaven and along the way we're to strive for it, never expecting to achieve but to enjoy the process!
I will confess to you that I'm not a perfectionist, I know them though. They drive me crazy! I'm not a perfectionist but I do have an overly critical nature of self sometimes, which is almost as bad as being a perfectionist; the difference is with my *Mango personality I quickly get over myself and move onto more appealing things. It is our way, fickle that it may seem. My *Apple husband David is driven by perfection. I love that about him, because it's who he is, and after 30 years we've learned to accept certain aspects of one another that in the beginning grated our nerve ends. Now, I roll my eyes and he mouths off something of a totally insensitive nature, I roll my eyes again and we get past it. But that came with time.
Colossians 1:28-29 ~ Whom we preach, warning every man, and teaching every man in all wisdom; that we may present every man perfect in Christ Jesus: Whereunto I also labour, striving according to his working, which worketh in me mightily
Practicing to be Perfect
That first has to begin by loving who you are. In my youth group last night we discussed that it's sometimes hard to be who we are, when there are people around us who we want to be like. It's the "greener grass" theory. My laid back *Banana babe would love to be more assertive like the apple, and my sweet little *Lime girlfriend would like it if her life didn't always have to be in perfect order. But that is not who God created them to be. And if they're not who God created them to be, it's hard to be in His will.
The Production's Purpose
Someone once said "Life is a stage and we're all the actors." There is some truth in that. God has this huge production that was set into action in the Garden of Eden and we are now in Act 2012 A.D, Scene 81. God's plan and purpose for the production didn't change, and it will get to the closing act, but until then we're to stay in character; that person that God created us to be. Did He create you with a passion for people, there's a reason. A passion for numbers (I don't understand it) but there's a reason. A passion to paint, there's a reason. Everything God gave you a passion for has purpose. Don't try to change it!
The Presentation of the People
The closing scene of this production will come in the day and year God appointed. No man knows, stop believing those goobers! The Word says in Matthew 24:36 "But of that day and hour knoweth no man, no, not the angels of heaven, but my Father only." It is then, and not until then that we will present ourselves before God and we will receive our perfect selves. Until then, we just need to keep laboring for the Lord wherever we are, and as we are. God love you as He created you.
March 21, 2012
Psalm 56:13
For thou hast delivered my soul from death: wilt not thou deliver my feet from falling, that I may walk before God in the light of the living?
Shine on in your new life – Delivered from death
Salvation made a change in me! that is why I do not understand Christians who don't want to live like Christians. Who feel that they are somehow being cheated in life by not being able to continue in sin; they have believed the lie of the devil that there is more pleasure in sin than living a life for Christ. It is a lie, and the father of it! The greatest times I've ever had have been post salvation and in His presence. To describe the joy that comes from knowing God is like trying to describe the joy that comes at the birth of a child, or the joy that comes from falling in love. Its indescribable. There are not enough words in the human language to convey what it feels like to know that I have been given eternal life; that I do not have to fear death but can live my life with the knowledge that come what may, Heaven is in my future. Yet to describe the result of sin…It doesn't take very many words to describe it. Sorrow. Doubt. Regret. Heartache… and how again am I being cheated?
Shine on in your current life – Delivered from Destruction
Knowing that I have the promise of an eternity in paradise allows me to live life trusting God for His deliverance in each situation that I face. Life is not perfect - - we know this, but God and His plan are perfect. Along life's way, I may slip, but there will never come a time that God will not catch me. I've landed hard a few times because of my own stubbornness and failure to listen to God, but every time He caught me before the destruction. Satan would have you believe that this world and the people in it can destroy you. Another lie. They cannot destroy what is the property of Almighty God.
Shine on that others may have life – Delivering hope
Everywhere around you are people living without Christ and searching for His hope. They will never see the glory of God unless we let Him shine out in our lives. We are the light of the Living God! Though we stumble and fall, they will see victory in our overcoming. Accept it or not, we are responsible for delivering hope and it is a precious package. I praise God for the Pastor that delivered it to me because before it, all I knew was the result of sin, heartache and sorrow. But now…I have a hope! An anchor on my soul that is buried in the shore of Heaven, and I'm reeling myself that direction. I have a passion to shine!
Matthew 5:16
Let your light so shine before men, that they may see your good works, and glorify your Father which is in heaven.
March 19th, 2012
One of the Certain!
Luke 8:1-3 ~ And it came to pass afterward, that he went throughout every city and village, preaching and shewing the glad tidings of the kingdom of God: and the twelve were with him, And certain women, which had been healed of evil spirits and infirmities, Mary called Magdalene, out of whom went seven devils, And Joanna the wife of Chuza Herod's steward, and Susanna, and many others, which ministered unto him of their substance
To set the stage for this story and any other in the Bible, we must be careful not to take scripture out of context. Prior to chapter 8 is one of my favorite stories in the bible which tells of the woman with the alabaster box, who anoints washes the Lord's feet, dries them with her hair, and anoints them with oil of a great price while those that stood around her marveled that He allowed it. But then in Chapter, afterward… after He had forgiven their sins, after He had healed them or their loved ones, after He had restored their families, the miracles named and un-named, we see these women are not just anyone, but they are certain.
Certainly apart of the ministry team of Christ
Verse one runs into verse two with a comma, not a period. "And the twelve were with him, and certain women." They together were with Him not separate. The ministry of God is not only the role of the Pastor, though that's important. But there is so much more to it. And as women we have so much to offer. I don't think it necessary for me to tell you that men and women are different. Hello? We know this. Our differences are a part of the splendor of the ministry of Christ. If men were the only ones in the ministry we'd all be setting on wooden benches with deer antler chandeliers in the sanctuary, at least in West Virginia. Okay, I'm poking fun! But the women bring a softness to the ministry, we add color to the ministry and I'm not talking about décor.
Certainly not satisfied with just sitting in the pew
The women listed in Jesus' entourage of followers had a story to tell and their story made them passionate about the ministry. They weren't satisfied with just sitting in the pew. They wanted to tell their story in the streets and compel others to come to the knowledge of Christ. They wanted the people of their community to know what they had come out of, and that if Jesus could make them whole He could do it for anyone else! Oh my stars when I read that this morning my heart leapt with joy inside my chest, because the world will have us believe that Christians need to keep quiet. But buddy when the Lord takes you out of a pit of despair and plants your feet on solid ground you want to dance! Just call me happy feet today!
Certain that there is a place and a purpose for them in His ministry
The women who were in the ministry of Christ "ministered unto him of their substance." My heart's jumpin' again. It didn't matter if they had a little or a lot, it was His to use. Their money, their gifts, their talents, their time, "Lord please take it, and use it, use me!" When you read that, read it with the excitement that I wrote it! And then bow your head and say, 'Lord, I am Yours… use me."
I am "one of the certain!"
March 17th, 2012
Peace! Do You Know Him Today?
Isaiah 53:5
But he was wounded for our transgressions, he was bruised for our iniquities: the chastisement of our peace was upon him; and with his stripes we are healed.


The Easter season is not far off and it always brings with it a time of regret that I don't do more for the Lord. The older I get the greater the realization that I have less and less time to make an impact on this world. I'm not so much concerned about the global aspect of it, unless the Lord chooses to use me that way. But I'm more concerned with those I can reach through my voice or the words that I type in hope of making an impact in their lives. I have the greatest concern for family and friends as we all should, for there it is that we have the greatest influence.
For Jesus it was a "global" thing.
From the beginning of time, from the creation and then fall of man, Christ's plan stood firm. He would die that we could live eternally. And while waiting for the eternal to arrive, we'd have a peace that defied understanding. The chastisement of our peace that was upon Him, was the peace we could have never had, had He not died for us. He took upon Himself the punishment that would have robbed us of our peace, the stripes that we deserved to bear, and He bore it knowing that there was no other sacrifice worthy. For peace alone, I am so grateful.
I remember when I didn't have it, when I had not accepted what Christ did and I lived in constant fear of eternal damnation. As a small child, I had heard enough about Hell to know I didn't want to go there! As a young person I ignored the voice within me that said I needed Christ because the voice of Satan told me there was still plenty of time. But my brother died at 19. Time is not always afforded to us as we'd hoped. So today I want to share that message of hope that Christ paid so great a price for. Peace. I want my family to have it, and I want you, my friends to have it.
I hope you understand what I did not for 34 years. I did not understand how much He loved me and how important that peace would become in my life. That healing of my soul that rectified my relationship with a Holy God; that peace that I could lay down with at night, and not worry about not waking. That peace that would come upon me in a time of crisis and speak "shhhhhh, I am with you."
That's what I want to share with you. Peace, sweet peace. As the song says - - "Jesus, oh Jesus, Do you know Him today, do not turn Him away! Jesus, oh Jesus, there's just something about that Name." It is in that name that you will find peace, the greatest gift you'll ever be given.
March 16th, 2012
CMHS - Under Construction?
My mind cannot begin to visualize the splendor of the temple that Solomon built for the Lord, but I love trying. I also like to visualize myself standing in the midst of the congregation of people at a time when the power of the Lord was upon them as it would have been when Solomon dedicated the place that his father had desired to build. What must it have been like when Solomon spoke; were his words orated with a boisterous cry or were they in humility spoken over the awe of what God had allowed him to do? I don't know. But I do know how I feel when God uses me just a little… and I feel the Holy Spirit stir in my soul. So grateful and humbled that the God of the universe, the Creator of all would look upon me, as unworthy as I feel, and choose to use me. It was no accident! He meant to do it. I wasn't standing in someone else's place when God "accidentally" blessed me.
That's how I feel when I'm in the presence of the youth of Calhoun Middle High School. They're building a place to worship God. It may just look like a few kids gathering together for prayer in the morning, and for lunch once a week, but to God it's splendorous and it brings His very essence into a public school building and transforms it into a house of worship. That is exciting stuff.
I wasn't around for the days of Solomon, but I'm here for the days of Amanda and Jared and the 20 or so others. I'm here to watch them stand before their peers and proclaim the Name of Jesus.
2nd Chronicles 6:32, 33 ~ Moreover concerning the stranger, which is not of thy people Israel, but is come from a far country for thy great name's sake, and thy mighty hand, and thy stretched out arm; if they come and pray in this house; Then hear thou from the heavens, even from thy dwelling place, and do according to all that the stranger calleth to thee for; that all people of the earth may know thy name, and fear thee, as doth thy people Israel, and may know that this house which I have built is called by thy name.
The youth at Calhoun Middle High School aren't physically building a temple of splendor as Solomon did, but spiritually they're working on one in a far country for thy Great Name's sake, and God has stretched out His arm and has heard from Heaven their desire to serve Him and opened the doors of opportunity. The R.I.O.T. Club, (Revival In Our Town) which has been formally approved as a school club, have declared April 20th, 2012 as "Jesus Day." A day of celebrating God's presence in their lives with matching shirts and activities, and at day's end, a revival meeting in the auditorium after school! That is the power of God and I'm privileged to be in the midst of it.
Please be in prayer for these youth. They're some of the greatest kids and servants for Christ that I know. -
March 15th, 2012
If not us, then who?
Christ is not a matter of convenience. There's little convenience about sharing the gospel and living a life for Christ and there are far more people who will bid you adieu than hello in the name of the Lord.
Acts 24:24-25 ~ And after certain days, when Felix came with his wife Drusilla, which was a Jewess, he sent for Paul, and heard him concerning the faith in Christ. And as he reasoned of righteousness, temperance, and judgment to come, Felix trembled, and answered, Go thy way for this time; when I have a convenient season, I will call for thee.
The very mention of the name of Christ does something to the air in a room. The unsaved have sense enough to tremble, the self righteous get angry; the backslidden of heart will look away and wish they were anywhere but there. Felix possibly brought his Jewish wife Drusilla into the mix to shed some light on what Paul spoke of, she no doubt would have known of the coming Messiah, maybe she could tell if what Paul said was true. As he spoke Paul's words were both bold and condemning to a couple living in adultery, and under the circumstances could have gotten him killed. But the divine hand of God put a hedge of protection about him, and didn't anger Felix but left him longing to hear more.
Satan would have the Christian believe that the unsaved would sooner have them flogged than hear the gospel. That is likely the furthest from the truth. It is the self righteous or the backslidden that would rather see you beat. I've experienced that wrath on more than one occasion! But a lost soul will listen, for hope because God has placed on the inward part of man a desire to know Him. At the closing of the Acts 24 conversation, Felix told Paul that when he had a convenient season he'd call for him again, and although he did, it never says that the Holy Spirit dealt with him again to convict his soul. That's a sad story. But your does not have to end that way!
Don't let Satan silence your desire to share the gospel. You just may find that the person for whom you testify of Christ is in search of the peace He affords and accepts Him graciously! No it's not convenient to walk in the manner of Christ, but it's needful for a lost and dying world to see it. If not in us, then who?
March 14th, 2012
Times of Refreshing!
I long for the presence of Jehovah. Some days I feel as close as if we'd spent the entire day conversing, and then other times it's as if an old friend has gone on a distant journey and I've not seen Him for some time. Those days have generally been filled with stressful situations that get my eyes off Him and onto the circumstances that surround me. But the greatest thing about having a Friend like Jesus, is that He is just a thought away. Before I've even spoken His name, He is there. It's been that way since the summer of 1996, the year of my salvation.
Acts 3:19
Repent ye therefore, and be converted, that your sins may be blotted out, when the times of refreshing shall come from the presence of the Lord.
It's good to reflect back on that day, because it also reminds me of the times prior when I did not have the Holy Spirit present in my life. I knew He was missing, I just didn't know how to find Him until I heard an old fashioned preacher preach the old fashioned Word of God, and it was as if a spotlight shone in the cavity of my soul and Christ said, "I belong here." And when I accepted Him into my heart there was a wellspring that flowed into my soul giving me a peace and contentment that I had never in my life had. It was the Jeremiah to John difference.
Jeremiah 17:13 says "O LORD, the hope of Israel, all that forsake thee shall be ashamed, and they that depart from me shall be written in the earth, because they have forsaken the LORD, the fountain of living waters."
I had forsaken the LORD, I did not know or even recognize the Creator of the all the earth. I knew about Him, but I did not know Him. I was brought up in church, I had heard the Word of the Lord, but I would not, or could not connect myself to His redemption. It made no sense. But then…
The Holy Spirit guided me through circumstance to another place, where I would hear the Word and it would pierce my heart and shine that light into the darkness of it. And then I understood
John 7:38 that says "He that believeth on me, as the scripture hath said, out of his belly shall flow rivers of living water."
What the Old Testament concealed, the New Testament revealed, and what I could not understand in the condition and place that I was in, God moved me literally and spiritually. I found the well of water that never shall run dry! I pray you know that Fountain too. If not follow this link to the Romans Road ~ http://www.greatertravelersrest.com/pdf/Salvation-The-Romans_Road.pdf
If you've made a profession of faith, or been renewed by that well of water, please let me know. I'd love to rejoice with you!
March 13th, 2012
For such a time as this...
QUEEN LIME?
Preparing for this past week's ladies conference was a spiritual boost and enlightenment for me! Although on a vacation I've seldom believed the statement "getting there is half the fun", it was entirely true on this event! The premise of the daylong conference was around personal discovery and personality profiles, and with each of the four profiles I studied the biblical characters that best aligned with their distinct fruit. It really was fascinating to see yourself and your characteristics in specific Bible characters. It was almost like getting to walk in their shoes, if but for a moment.
As the day progressed, one session got slightly rushed and I was really pushing through to get finished. I had finished the *Mango and was about midstride into the character of Lime, when I realized I was running out of time on that session. It was then that an enthusiastic Lime on the front row begin to fear that my *Mango chatty-cathy-ness was going to get me off task and she was not going to get to discover who her Bible Character likeness was. That lady lime was fun and she did find out that her character was none other than the beautiful Queen Esther!
The characteristics of a *Lime make them list makers, and rule followers. Rules were NEVER made to be broken in the land of the Lime. They're also very frugal, there is never a need to waste time, money or even words. So as long as Esther was under the charge of Mordecai, she obeyed his every word. When the night came that she was to go before the King, it was the tradition that the maid was given whatever she desired to go with her out of the Kings house, but Esther chose nothing but the chamberlain, the keeper of women to go with her. Of all that she could have had, she found no need, but went before the King with nothing. I think her heart was a bit like Solomon's. For when he could have asked the Lord for anything, he asked for wisdom only, and Esther brought with her the chamberlain, who no doubt had experience in guiding the Kings previous women.
When the time came that Mordecai asked Esther to go before the King and save her people. Esther began by bringing to Mordecai's remembrance the Kings rules, and that surely the King would have her head if she broke them! But then in Chapter 4, verse 16, we see Esther put her personal character aside, but not without making a list of things for them to do. "Go, gather together all the Jews that are present in Shushan, and fast ye for me, and neither eat nor drink three days, night or day: I also and my maidens will fast likewise; and so will I go in unto the king, which is not according to the law: and if I perish, I perish."
She basically told him, "Okay, it goes against my grain, but I'm gonna break the rules, and go before the King; but before I do… here's my list. It may get me killed, but I'm gonna do it!" Mordecai pushed Esther way outside her comfort zone. That's what serving God does to everyone, regardless of fruit characteristics. It's seldom comfortable when God puts in a request.
So what's God asking you to do today? Is it outside your comfort zone? God has me outside of my *Mango zone right now. In a waiting mode… patience is not my strong suit. He has me in a "shut your mouth mode." Definitely not in my personality profile! I hope today finds you most of all in the will of God!
** http://www.sharijohnson.net/index.php?p=1_17_Hand-Designed-Personalities
March 12th, 2012
A Cast of Characters!
What a cast of characters I met this weekend! A whole fruit basket full of fruit and they were a hoot! I traveled to Grafton, West Virginia to the 1st Baptist Church of Grafton; a beautiful church, from the structure of the building to the blend of believers that were a part of it and those churches who were visiting for the day. The women who attended this event were as colorful and beautiful as the stained glass windows of the sanctuary that stirred my soul! God never ceases to amaze me with His goodness.
In all the preparation, in all the work that I put into this conference, it was such a rejuvenation of my soul! I figured the end of the event would leave me tired and weary and ready for a long nap; but not in the least. I came back with my cup overflowing from making new friends who encouraged me in the Spirit of God and were excited about their new discovery in personality profiles. Although the doctrinal differences of churches may differ from slightly to greatly, the people don't. Most all who attend a Spiritual Retreat have one desire; to know God and to know Him more intimately.
In Jeremiah 21:25 God said "For I have satiated the weary soul, and I have replenished every sorrowful soul."
I was blessed by the women who came to me following our day of discovery with stories of a healing balm that had been applied to their hearts from the conference material and how it encouraged their hearts to know the reason why some folks act the way they do, and to receive spiritual tools that could help them in coping with the everyday life. They discovered not only why others act the way they do, but why they themselves have problems relating to them. It was a day of laughter and reflection and truly did satiate my soul. It quenched a thirst that I have for fellowship with other women that desire to know God and worship their Creator.
I loved watching them during the breakout sessions as God took the tools He had helped me design, and opened their eyes to how wonderful it is when the body of believers finds their niche, their purpose in the church. Not everyone can be a *Mouthy Mango that loves storytelling and performing for the glory of God, or the take charge *Apple that took over a * Laid Back Banana Leader's session and became the teacher instead of the student. And the Banana didn't care! She just beautifully went the direction of the new flow and they had a great time. Oh… and that Lime Lady from the Willowcreek Church, what joy and laughter she brought to my soul when she discovered her fruitfulness to the church!
God has indeed replenished this soul that was sorrowing from the distractions of life that Satan so loves to throw at you.
If you'd be interested in hosting an event for your church or business to help keep harmony in the house, I'd love making some more friends and sharing "Why Mangoes have to make a mess, and Limes have to sort it." Call, Facebook or email me today! I'd love to hear from you.
** http://www.sharijohnson.net/index.php?p=1_17_Hand-Designed-Personalities
March 8th, 2012
He's close
That they should seek the Lord, if haply they might feel after him, and find him, though he be not far from every one of us: ~ Acts 17:27
I looked for God in earth and sky and through the fields of life
I hoped I'd stumble upon Him, But my search ended in strife.
Until in weariness I collapsed, tiring of it all
And standing behind me was the Lord With arms open to catch my fall.
I asked Him then "Where have you been? I've been looking everywhere!"
He answered quick, without delay "I was always there.
You searched for Me in created things, That which you touch and feel.
But the Creator is not the created, I am life, I am that which is real.
You futily tried to confine Me to a space that you alone could hold
Where haply you could live your life, there in your control
I watched you search, I lit the path, so you could find your way
But you kept searching for things, not Me, day after day
So, on your heels I stayed, waiting for you to turn around
To see the Creator, not the created, for which you now have found.
Shari Johnson, March 8, 2012
I met a man wishing to buy a good luck charm yesterday, and when I shared with him, Who I relied upon for life, not luck, he became angry and lashed out in words not fit for the Jesus Chick site. I couldn't be angry, because there was a time in my life that I too searched for something I could lay hands on, and then God laid His hands on me! If you are searching for the answers of life in something in this world, you will never receive the "out of this world" experience that the One True God has for you.
In Acts 17 Paul preached the gospel while being followed by a certain group who stirred up the people negatively. Can I tell you today that we have stirrers in our midst? Those who like nothing better than contention between people; some are Satan and his band of merry demons, others are people he uses as tools. If you're searching for Jesus, He's very near, don't let those who would stir you with confusion keep you from discovering Him. Jesus was never lost, we were.
I love those billboards that read, "No Jesus, no peace. Know Jesus, KNOW PEACE! I hope you know that peace today!
March 7th, 2012
Godly Groans and Grunts
The older I get the more I understand Apostle Paul's Romans 8 sermon on groaning. What? You didn't know about it? Every woman needs to know about the godliness of groaning and grunting. That way when it comes upon you, you can just tell people you're in the spirit! You'll note I did not capitalize spirit. Because I'm not really for sure that the Holy Spirit of God is in groaning and grunting, but He could be because Apostle Paul talked about it a lot in chapter 8.
In verse eighteen Paul says "For I reckon that the sufferings of this present time are not worthy to be compared with the glory which shall be revealed in us."
Paul surely suffered abuse and persecution as I cannot imagine. And I don't want to make light of it. But as he speaks to people in Rome he begins to by telling them that the suffering we go through now is not worthy to be compared with the glory that's going to come from it. I think that the whole of Romans 8 should be read frequently. Because by the time you're done you should be on shouting ground not groaning ground! But groaning is what often has us turning to the scripture for encouragement. And everyone does it, Paul said! In verse 22 Paul says "For we know that the whole creation groaneth and travaileth in pain together until now."
All of creation groans. Life is a struggle from beginning to end. Some people may have it easier than others, but it's still hard. And there may be days that you can do no more than groan in the spirit; which is fine because God understands groans. Verse 23 "And not only they, but ourselves also, which have the firstfruits of the Spirit, even we ourselves groan within ourselves, waiting for the adoption, to wit, the redemption of our body."
There are some days that life gets so tough we can't do anything but groan within ourselves. And it's okay, God understands. It's the bodies way of saying, "I cannot wait to be with God, in His world, not this one." It's righteous whining! We were created with a desire within that wants to be with our Creator.
Even the Creator groans. So it's okay! I'm telling you the truth. Paul said in verse 26 "Likewise the Spirit also helpeth our infirmities: for we know not what we should pray for as we ought: but the Spirit itself maketh intercession for us with groanings which cannot be uttered."
God groans. His I'm sure is not like ours, but Paul said when life is at its worst. The Spirit will even groan for us. There are times in our life when we have no idea which direction to go, what to do. Forward, backward or sideways? It is then that the Holy Spirit can make intercession for us; because God knows our struggle. He knows how to answer when we don't even know how to ask! – Does that no make you wanta shout?! Verse 27 says that "he that searcheth the hearts knoweth what is the mind of the Spirit, because he maketh intercession for the saints according to the will of God."
Two others verses in this chapter that I want to share.
28And we know that all things work together for good to them that love God, to them who are the called according to his purpose.
and
31What shall we then say to these things? If God be for us, who can be against us?
Such encouragement for the day! Go forward brave heart if you are a child of God. Groan and grunt if you must, because God's got your back.
***
March 6th, 2012
Pigs and Pearls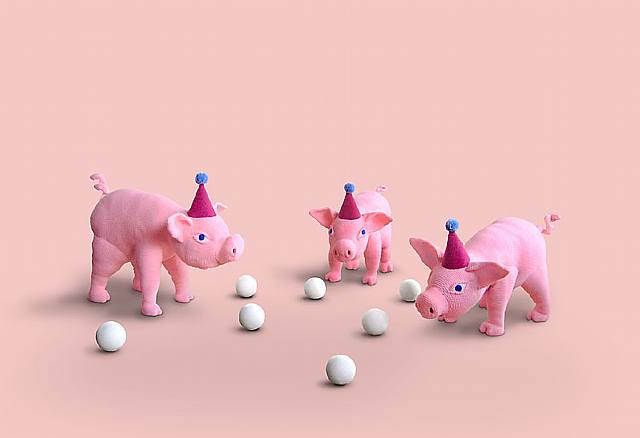 I'm not sure if the recent attack on me spiritually is of a generic nature, or because I needed a spiritual tuning or because I'm speaking this weekend, but preparation for this event has been a constant struggle. It may be all three. But doubt, worry, and discouragement are rolling around my mind like a pinball game, ping, ping, ping; getting me off task and out of sorts with self. Have you ever been there?
The generic nature of the beast is Satan's attack on anyone in service to God. If you're wondering if you're serving the Lord, there's your gauge. Satan doesn't attack those he owns or those preoccupied with self. But get a desire to start telling others about Jesus, or living loudly for Him and voilà, Satan appears with a vengeance. I feel that I have a message for the ladies in Grafton, West Virginia this weekend that needs to be heard. Not a message from Shari, but a Word from God. And Satan knows that all he has to do is get me busy swatting gnats and I'll be ill prepared for this event, which will likely booger me up. But he's counting God out of the equation, I'm not.
The greater part of the distraction for me this week has been discouragement. For many years I've witnessed to a man about the Lord, and over the past few months, my witnessing all but stopped. His snide remarks about my Christianity and constant rejection of needing the Lord in his life used to drive me to be even bolder with him. But one day I just stopped. And it scared me. Because there was no tug on my heart when he'd come in my office saying, "Tell Him about Me. Tell him about the goodness that comes from knowing the Lord," and so I would. And then one day he walked in and… nothing.
I kept wondering why, because it was out of character for me, until a friend reminded of the verse in Matthew 7:6 "Give not that which is holy unto the dogs, neither cast ye your pearls before swine, lest they trample them under their feet, and turn again and rend you".
I believe what may have happened is the constant rejection of the Word of God and the burden upon my own soul began to tear at me spiritually until God said, "It's falling on deaf ears, stop." Even writing the words makes my stomach roll over and my eyes well up thinking that someone would go too far and God would say no more. I'm not saying that this man is destined for Hell, and I pray not. And God just may be getting his attention. Because the man knew when he came into my office I would have something to say about God, and now that I don't say it, he's noticed.
The verses leading up to Matthew 7:6 speak of judging others and failing to take care of your own sin before you point out the faults of another for which I'm sure I've been guilty. I don't want to judge this man or anyone else because the Bible is clear that I'll be judged in the same manner. But I don't want to use up valuable time trying to change someone who has no desire to change, when I could be casting my pearls down before a soul that would look at them as I did when they Word of God was cast before me. Salvation was the prettiest thing I'd ever seen. And it's much too lovely to be trampled on.
The verse following that is Matthew 7:7 which says "Ask, and it shall be given you; seek, and ye shall find; knock, and it shall be opened unto you:"
So I'm asking God to send me souls ready to see the splendor of the salvation of Christ. It is a pearl of great price.
March 5th, 2012
Living with Authority!
Mark 13:34-37 For the Son of Man is as a man taking a far journey, who left his house, and gave authority to his servants, and to every man his work, and commanded the porter to watch. Watch ye therefore: for ye know not when the master of the house cometh, at even, or at midnight, or at the cockcrowing, or in the morning: Lest coming suddenly he find you sleeping. And what I say unto you I say unto all, Watch.
Christ was speaking to Peter, James, John and Andrew who had cornered Him privately outside the temple, asking further explanation of His teaching. Isn't it wonderful that through the Holy Spirit we have that same opportunity today? I love the Word of God because it speaks such peace to my soul and the Holy Spirit speaks to me as I read it sometimes causing my heart to leap inside of me! When I read Jesus' response to the disciples my first thought was, why don't I get that? I live so defeated. Jesus told them He had left Heaven to come and give them authority and a job to do. And yet, I walk around mealy mouthed allowing the world to silence me, failing to do what it is that God has called me to do. I am however watching, because as wicked as this world is getting it surely cannot be long until Jesus returns for us. But while I'm here…
I have authority!
As a child of God He has given me authority to see over His work. I have two daughters, Tiffani and Whitney, and their father and I have given them authority to come and go in our home and in our lives and should they see that something needs done, we'd trust them to handle it. We've raised them the best we can, and now that their adults we consider them responsible young ladies. God is no different a parent. If we've been in His service, under the instruction of a man of God and we've been listening (those are key points) we're now in authority. With the power of God upon us we can speak and do the work that God has called us to do without hesitation. And yet I don't.
Earlier in the temple, in chapter 12 verse 13 it says "And they send unto him certain of the Pharisees and of the Herodians, to catch him in his words." But Jesus just about caught them. He had answered them so well that even a scribe said to Him "Master, thou hast said the truth: for there is one God; and there is none other but he." But the scribe came discreetly, trying not to be noticed about the others there that he was being drawn to Christ and believing what Christ had said until in verse 34 Christ says of the scribe. "Thou art not far from the kingdom of God." And no one else dare ask Him any other questions. The man was just about ready to be saved!
When we speak the Word of God the Spirit of God draws men to Him. We have authority. And we have responsibility, yet we neglect it. We let the world silence us and take authority from us. I'm guilty. I hope that today God give me another assignment, and I speak boldly in the authority I've been given. I pray you do too!
March 3rd, 2012
Tail Tuckers?
Joshua 1:8
This book of the law shall not depart out of thy mouth; but thou shalt meditate therein day and night, that thou mayest observe to do according to all that is written therein: for then thou shalt make thy way prosperous, and then thou shalt have good success.
I have yet to arrive where I want to be spiritually or professionally; I've not found the pot of gold at the end of the rainbow; I've not mastered the contentment of life, but I've made progress. There are days, although they're few, when I struggle to get up and go. I had one such day this week, where I really just wanted to stay under the covers and forget that life existed outside the walls of my home. Only temporarily, but just for a little while, I didn't want to have to think about my life outside the confines of my spiritual self. Time with God I can handle… time with a few other folks I must confess, needs work. Progress yes… perfection – nowhere close!
God gave Joshua the prescription for success as he was about to take lead of Israel. I wonder if the first day, for just one second Joshua considered staying in his tent. Telling Caleb… "My stomachs just a little bit queasy, tell everyone I'll be out in a bit." After all he'd just spent 40 years traveling with the murmuring parents of these people! No, I doubt that it happened that way. Joshua's results oriented personality profile matches him up to be an *Apple. And *Apples don't generally tuck tail and run. They take the bull (or whiney people) by the horns and say "Suck it up and get the job done."
I'm not an *Apple, I'm a *Mango. Mangoes don't tuck their tail and run either, but they do take a brief hiatus to collect their thoughts; which by the way is scriptural, we just call it meditation when we want it to look holy.
As Joshua began his first days on the job as Chief in Charge of the Israelites God laid the leadership manual (figuratively speaking) down in front in front of him and told him to read it and meditate (turn it over in his mind) day and night. If he and they obeyed it, their way would be prosperous and successful. I'll be the first to say that staying in the Word of God isn't always easy, pondering it 24/7 is even harder. The world pulls at you; responsibilities call you, sometimes literally tugging at your pant leg or skirt tail or on the phone. It's hard to stay focused. But it's needful for success in business and life in general.
Meditating on the Word should be as much a part of our day as breakfast, lunch and dinner. It's not just for Pastor's or Spiritual bloggers. It's for everyone from domestic engineers (housewives) to petroleum engineers. It keeps life in check and balanced. Every issue of life is covered in the Bible from business to home affairs. Money problems? it's in there. Family problems? it's covered. Business decisions? God will guide you to the answer through His Word. I know from experience, He's guided me through all three and more.
Don't tuck tail and run…open the Word of God and ask Him for direction, protection or affection. It's in there!
*http://www.sharijohnson.net/index.php?p=1_17_Hand-Designed-Personalities
March 2nd, 2012
There goes my thoughts again...
Nomad thinking
This morning I'm in the ADD-OSS mode, Attention Deficit Disorder….Oh Something Shiny! Distractions can get me off task so easy it ridiculous. I always have the best of intentions of getting something done, but then something shiny gets in my path and it's all over but the cryin'.
Psalm 119:113-114 ~ I hate vain thoughts: but thy law do I love. Thou art my hiding place and my shield: I hope in thy word.
Vain thoughts are those thoughts that serve no purpose, and my head is full of them! I'm somewhat of a Nomad thinker, my thoughts just wander off into oblivion without so much as a goodbye. I started this at 5:00 a.m. and here it is an hour and a half later and I'm on the third paragraph. But my mind is on about the third chapter of a book, and nothing worth reading. I find it almost hysterical that I began writing about my ADD-OSS and then went there and a few other places. Time will tell in a few minutes if I'm back on track.
My whole premise on this thought this morning (for which I am case in point) is that vain thoughts are a tool of Satan to get a Christian's mind off the things of God and His plans for the day. And He does have a plan. I ask again this morning, "Lord, what will Thou have me to do?" And He answers, but I'm too busy wandering around in the thicket of thoughts that Satan has created to hear what He says. I need focus. I need someone to slap me on the back of the head and say it, "Shari… focus!" My husband would likely volunteer.
David said in Psalm 119 that he hated vain thoughts. So do I, because they take me away from the Word of God and my desire to work the plan He has for me. I know that it is there that I'll feel purpose, I'll be most satisfied and yet I can fall into the temporal way of thinking while God's plan sits idle and Satan sneers in victory. So I ask again, "Lord what would Thou have me do?" and He says remind my servants to stay on task.
So I am. I don't want you nor I to be a Nomad today, I want us following the Word of God, searching for the direction He would have us travel in; hidden in the safety of His arms.
I can hear my Savior calling,
I can hear my Savior calling,
I can hear my Savior calling,
"Take thy cross and follow, follow Me."
Where He leads me I will follow,
Where He leads me I will follow,
Where He leads me I will follow;
I'll go with Him, with Him, all the way.
The world would have my mind on a thousand other things. Help me Lord to listen and follow Your leading today.
***
March 1st, 2012
In the Valley of Decision
Joel 3:14 ~ Multitudes, multitudes in the valley of decision: for the day of the LORD is near in the valley of decision.
In life some decisions are easy and fun… pie or cake?....denim or dress?...mandolin or fiddle?
Some decisions are made for us, beyond our control; the ball starts rolling and the chain of events fall into place. Those are not always fun, but it didn't catch God off guard. He was not in Heaven shaking His head saying… "Well, Gabriel. I didn't see that one coming." He not only seen it, He seen it afar. And I fully believe that those are woven into His plan.
And then there are those decisions that God places in our hands; careers, relationships, families, purchases, etc. From the greatest to the least they too set a ball in motion and once it starts rolling it's not easy to stop. I sometimes think mine is made of concrete and should I decide to stop it I'll be road grease. I've made some really lousy decisions in my life, and I've made some great decisions! The greatest was giving my life to Christ and allowing Him to help in the rest of my decision making. Prior to that I was a ball rolling out of control with no intended destination (except Hell) and I didn't want to go there, I just didn't know how to stop it. But even today with the Holy Spirit within, I still struggle with some of the decisions in life.
Not the cake or pie… I'll take both. That's a stupid decision and one with a dress size consequence, but it's tasty.
The decisions that I really struggle with are those that I know will affect others. If it were just I in the equation the decisions would come easier, but because I have family, they too are involved. If I make a decision at work, other people are involved and my decision could possibly affect them in a negative way, or positive. So how do I decide? There is no urim or thummim stones to help me decide. (Exodus 28:30)
Well actually there are. The Urim stone was for the "Light of God," and the Thummim stone was for "Complete truth," and I have both in the Word of God, so it is there that I begin searching for the Truth in my decision and the Light to guide me. Sometimes I open up the Word of God and it is as plain as the nose on my face, and other times I really have to dig for the truth. It is those times that I am usually the most blessed. Time in the Word of God is like spending the afternoon with your best friend doing your favorite pass time. It's a joy that is immeasurable and unexplainable. I love the Lord so much. I do not know how I made it through life prior to accepting Him as my Savior.
I hope that if you are in the valley of decision I've helped you today. By the way, there are very few mountaintop decisions. Most decisions come at a time when we're in the valley, the lowest point. It is there that we're often on our knees searching for answers which is a good time to turn to God. Use His light as a guide to the truth. It's there, keep diggin'.
Menu

What they say about a Jesus Chick event...

"Thanks for sharing from your heart and for being so real!"

"Thanks for challenging me."

"Loved your Realness"

I was so blessed by your sharing and singing, I laughed and cried and was drawn to the foot of the cross!"