Archive 8
August 30th, 2012
Jude 20 ~But ye, beloved, building up yourselves on your most holy faith,
I'd throw the first rock but likely someone would hurl one back at me. Let's get it straight from the start that I'm not in any way saying that I have the market sewn up on Holy living. You could call me "high water britches" any day of the week… meaning "I fall short too." But that which will never fall short is the Word of God, Hebrews 4:12 says "For the word of God is quick, and powerful, and sharper than any twoedged sword, piercing even to the dividing asunder of soul and spirit, and of the joints and marrow, and is a discerner of the thoughts and intents of the heart."
The Kingdom of God is built on Holy faith, but compromise is the first tool Satan uses when he wants to build his kingdom. It started in the garden of Eden when questioned Eve, "Yeah, hath God said?" and continues on today when he convinces Christians that scripture is discretionary; if it doesn't fit your life style get another version. And what an awesome tool it is to undermine the faith of weak Christians. A compromising Christian is like a house built on shifting sand; nobody has faith that it will continue to stand, to the contrary, they're waiting for it to fall.
Compromise leads to hypocrisy, Holiness leads to honor
The unsaved know the difference between a hypocrite and a saint that makes a mistake. The hypocrite doesn't even try to live right, and their favorite verses are those that pertain to grace as a justification for sin. A saint of God who makes a mistakes does not treat sin lightly, it's a heavy burden acknowledging that you've failed the Almighty after all He's done for you. A saint of God understands the privilege of being a child of God and desires to bring honor to their Heavenly Father.
Compromise leads to doubt, Holiness leads to decisiveness
A Christian who continually lives outside the boundaries of scripture has a hard time fitting themselves back into it when it's really necessary; like in decision making. If you've believed the lies of Satan when he says, the Bible isn't literal on certain aspects; you'll have a hard time believing that the promises are true. This doubt in times of important decisions or times of distress is hard on the heart. But holiness, trusting that every word in the Bible is the inherent Word of the Creator of the Universe, leads to solid decision making and trust that Holy Spirit will guide you.
Compromise leads to impurity, Holiness leads to increase
To allow worldly attitudes to come into the Holy things of God is pollution. To allow singers to sing in a church service who are unsaved or people to be in a position of authority who are unsaved may reap repercussion downstream that we can't imagine. As a young person I was put into the position of teaching a children's Sunday School Class in a lost state. It makes me physically sick. I didn't know a bit more about Jesus than the man in the moon! I will not answer for that, it was long before I was saved. But my heart breaks for the children who failed to learn about the love of Christ because someone compromised on the holiness of God. Today I teach, I share the gospel of Christ with young people and God opens doors for the increase in the ministry. I'm grateful and humbled, but most of all I'm thankful to have a Pastor who preaches and teaches on holiness
August 28th, 2012
The Flame of Reality
Licking @ my Heels!
James 1:14 ~ But every man is tempted, when he is drawn away of his own lust, and enticed.
I am constantly aware that I am one bad decision away from being a backslider on the Lord Jesus. It doesn't even have to be one of the "big" sins that get me off track, but any time that I choose something of the world over something of God then I'm on a slippery slope. Thus was the case this morning. A current project that I'm working on has captivated my thoughts lately, God has blessed it again and again, and although it's not ministry related, I fully believe with all my heart God can open doors through it. But I have to be very careful not to allow it to overshadow the goal in my life which is to see God glorified through the ministry He has so graciously blessed me with. James reminded me this morning that it is not the blessings of God or the deception of Satan that draws us away from God; it's self.
I'm a project driven person. I love projects!!! Mostly because projects are short term and my short attention span will not be overtaxed by requiring me to stay focused on one thing too long. This speaks volumes of my life that I'll not go into. But it's true that I would much rather do a short, quick project than a lengthy project that requires commitment and fortitude. I'm already off track! My point in this is that the very thing that drives me for the service of the Lord (His projects) can be the very thing that gets me off kilter (Shari's projects) and I cannot blame Satan for that. "I" lost focus. Matthew Henry says it like this, "combustible matter is in us, though the flame may be blown up by some outward causes." Yikes, I think I smell something burning…
Certainly Satan desires to get us off the pathway of righteousness and onto a road vile and deceitful. But if you're a committed Christian, he knows that you're savvy to his ways. But he also knows you're weak to your own. He doesn't have to destroy your testimony to make you of no affect for the cause of Christ; he only has to get you distracted with things that appeal to your flesh. Owch! Can you smell that, something is singeing…I feel the flames of reality licking at my heels.
Secular jobs are more often than not a requirement for living, else how would we pay the bills and supply the needs of our family. It is unfortunate that full time ministry positions are a drop in the ocean compared to other jobs, but that doesn't excuse you from ministry work. Paul, Aquila and Pricilla were by trade, tentmakers.
Acts 18:3-4 ~ And because he was of the same craft, he abode with them, and wrought: for by their occupation they were tentmakers. And he reasoned in the synagogue every sabbath, and persuaded the Jews and the Greeks.
Paul, Aquila and Pricilla made tents and possibly enjoyed their labor, but they were called into the ministry and it was there that their passion was driven. Pricilla and Aquila turned their home into a church and they shared the gospel as laborers with Paul on the mission field. At this point in my life, my home is my mission field. It is here that I write and share the gospel of Christ, but it doesn't pay the bills. So as the Lord begins to open up new doors I have to be very careful that my profession doesn't overshadow my purpose. And so do you. If you're saved you're in the service of the King wherever you are. But your speech will give your heart away if you're not careful. Labor on dear friends and keep your eye on the prize…
The smoke's died down for the moment… whew!
August 26th, 2012
The Two Minute rule Exposed
It's Sunday morning, and my heart is heavy for some friends, it's worried about some family, it's grateful that I have a God that didn't get up this morning and turn on the news for a weather report, He was already up and made the weather. He knows why that which lies behind me happened and He knows what lies ahead. There is great comfort in that. God knows my heart, inside and out and every crevice that I try to hide things in. I can fool you (maybe) but I can't fool God ever.
I heard a radio host say the other day that a study showed that people could basically sum you up in the first two minutes of conversation and almost always be 100% right. It may be true, they may have the basic information about a person down pat, but they don't know that persons heart. They don't know what makes that person, cranky, arrogant, self righteous, easily influenced… or any of the other vast amount of personality traits we humans have that are created by the circumstances of life. But God knows.
When I got up this morning, God was on my mind. A few seconds on the computer, a rabbit trail through the land of Facebook, and my mind had strayed. It frustrates me that I am so fickle. I joke about my ADD-OSS (Attention Deficit Disorder – Oooo Something Shiny), but it's a direct reflection of my heart. The very strange part of it is, God uses me anyway.
When Samuel looked across Jesse's family for the new King, he immediately saw great potential in Eliab… "But the Lord said unto Samuel, Look not on his countenance, or on the height of his stature; because I have refused him: for the Lord seeth not as man seeth; for man looketh on the outward appearance, but the Lord looketh on the heart." ~1 Samuel 16:7
David was small in stature and the least experienced in the eyes of Samuel. The heart of David was not a perfect heart; we know that from his indiscretions with Bathsheba. God knew that would happen too, so why would He choose him as King? Because He knew the end of the story; He knew that David with all his failures would do one thing right… He would love God. As best I can tell that is the only prerequisite for being in the ministry. It's not a college degree, it's not seminary, and it's not man's decision. It's God's decision. He who sees within our heart and knows our every thought decides our course in life.
Be careful today that you don't alter the course of someone by using the radio man's 2 minute rule. What lie on the surface of a man or woman may just be the circumstances of the hour, but the truth is in the depths of their heart. The two minute rule is man's way…God's ways are not our ways
August 25th, 2012
How Much Do You Want it?
1st Samuel 1:15 ~ And Hannah answered and said, No, my lord, I am a woman of a sorrowful spirit: I have drunk neither wine nor strong drink, but have poured out my soul before the Lord.
The story of Hannah desiring to have a child could just as well be any one of us who have longed for something so badly that it consumed every thought of every hour of the day. Made worse by the torment of Elkanah's other wife, a constant reminder of her inability to conceive. There's a fleshly part of me that would like an instant replay in Heaven of certain people's first meeting with God who had gleefully caused misery to another; and then I'm quickly reminded of my imperfectness and I stop. There was no doubt that Elkanah loved Hannah, which likely caused additional stress, because in return she wanted to provide him with a child. So here we find Hannah pouring her soul out to the Lord, and in so doing she's questioned by a priest who likely was out of tune with God and not understanding the fervency of her prayer falsely accuses her of drunkenness. More salt to her wounded spirit.
Is there something you desire as much as Hannah that has created in you a sorrowful spirit? There are many things I desire, many of which I believe God could use for His glory and allow me ministry opportunities, but have I had a sorrowful spirit? Have I desired them to the degree that Hannah did? I doubt it.
A worthy Portion is not a Replacement
5 But unto Hannah he gave a worthy portion; for he loved Hannah: but the Lord had shut up her womb.
As a family they shared the peace offering that Elkanah had sacrificed and it is said that Hannah received the best portion, the choicest piece of meat to show his love for her; a worthy portion but not a replacement for what she desired. God has so very richly blessed me, but there are still desires in my heart that have not been attained. I often feel guilty for my selfish spirit because I can see so many others around me with so much less or more important needs. And yet… I still want it. Is that wrong? I suppose it goes to motive; why do I want it? Is it for the glory of God or the magnification of Shari? Just the thought of my desiring something for self importance makes my stomach roll over. I must examine every desire to see if it's from the Spirit or from the flesh. Hannah's desire was not a selfish one; she desired a child and more specifically a man child to be a servant to the Lord.
A willing person is Recompensed
11 And she vowed a vow, and said, O Lord of hosts, if thou wilt indeed look on the affliction of thine handmaid, and remember me, and not forget thine handmaid, but wilt give unto thine handmaid a man child, then I will give him unto the Lord all the days of his life, and there shall no razor come upon his head.
Hannah's willingness to give back to the Lord what He would provide her won the Lord's heart and she was rewarded. I forget that all I have belongs to God. From the food in the fridge to the car in the driveway, everything I've ever been given comes from the Lord and should be returned for His service. My telephone line should be used to call a shut-in saint of God who needs encouraged, my rocking chair should be used to share the story of Jesus with a child, the television should be used for the edification of my spirit…. Hello? Am I willing to give everything back to God, or do I selfishly entertain the flesh? Hannah was willing to give that which she loved most back to God.
A worshipping principle is the expected Response
19 And they rose up in the morning early, and worshipped before the Lord, and returned, and came to their house to Ramah: and Elkanah knew Hannah his wife; and the Lordremembered her.
Hannah had not received, or should I say conceived, the blessings of God. But she worshipped Him in belief of the promise. Hannah's illustration of faith can be applied to the desires of our own life. It first must be the will of God; that should be our first prayer. And if so… pray for it for the glory and purpose of God. And then thank God in advance, for His goodness regardless.
August 22nd, 2012
CONSENT TO BE HAPPY!
"Yes, it does require your permission"
If I asked if you had a desire to be blessed, I'm sure you'd say yes! I'd be concerned if you didn't, but then if I followed that by asking what you'd be willing to do for the blessings of God, would you answer me? After all, we've listened to enough sermons to know that's a trick question! It's likely going to be followed by some "fun sucking, life altering, righteous living advice that requires way too much effort." Or so Satan has told you.
I don't believe that God places desires down in your heart without purpose. That is not to say that every desire is from the Lord. But…There is purpose in passion! Psalm 37 is a psalm of prophetic instruction. It does not say if you do this or that, you will live a life without sorrow or frustration; those who preach that have a lot of explaining to do to folks like David, Abraham, Paul and others who served the Lord with great sacrifice. But what it does promise is that there is a threefold provision to the Saints of God that is well worth every second you put in to service.
Promise 1: The Desires of your heart!
Psalm 37:4 ~ Delight thyself also in the Lord: and he shall give thee the desires of thine heart.
Who doesn't want that? I have desires that I have yet to see fulfilled, but I believe they will be because they're passions with purpose. They're not fed by vanity or pride, thus they would be of the flesh and God's not in that; they are instead fueled by a passion for people and to make a difference in lives. But even those could fail to come to fruition if I put even good intentions before God, which I've done many times in my life. But as I've grown spiritually I've realized that it's all in God's timing. Verse 7 instructs Rest in the Lord, and wait patiently for him:
Waiting… not something I'm very good at, but it's a prerequisite to faith. Faith is the evidence of things unseen; that's waiting! And it's not waiting begrudgingly, but instead like a child on Christmas morning, who knows those packages they've been staring at for 24 days have within them the desires of their heart! Woohoo!!!! That's the kind of God I serve. He knows what I want, and for His glory He'll provide it, in His time.
Promise 2: An abundance of peace!
Psalm 37:11 ~ But the meek shall inherit the earth; and shall delight themselves in the abundance of peace.
I will never be convinced that the unsaved have peace. They may have a false peace or sense of security from earthly wealth, but deep within them their soul is unsettled with God and there can be no peace. But to us who are saved – oh goodness and glory, we are given an abundance of peace! Even in the worst of times, when the world is crashing down around you and debt is around your neck trying to choke the life out of you, there is peace to the saint of God that is more valuable than the gold in Fort Knox. How? From meekness; the submission and humility in the life of Christian that does not show themselves arrogant in their nobility as a child of the King, but humbled that they've been given such a great position.
This takes an understanding of who you are in Christ. He preached it Himself in His sermon on the mount in Matthew 5:5 ~ Blessed are the meek; for they shall inherit the earth. He spoke it of Himself in Matthew 11:29 ~ Take my yoke upon and learn of me; for I am meek and lowly in heart: and ye shall find rest unto your souls. There is rest to your souls by allowing the God of the universe to handle the affairs of your life. It does indeed require humility to let loose of something you're passionately concerned about, but it's the only way to know if it's a part of God's plan.
Promise 3: Direction
Psalm 37:23 ~ The steps of a good man are ordered by the Lord: and he delighteth in his way.
The providence of God is a wonderful thing, if we allow it. Matthew Henry said it well when he said "By his grace and Holy Spirit he directs the thoughts, affections, and designs of good men. He has all hearts in his hand, but theirs by their own consent." The Direction's there, but only when we allow God to provide it. I won't say it's easy. I've had more battles with the flesh than I care to admit. But the truth is, and I know it to be, God's ways are so much better than ours.
Are you struggling with something today? It fits in the bounds of Psalm 37… Give it to God, He's way better at handling it than you are.
August 20th, 2012
The God of 9,472,693 chances… plus
R.I.O.T. Group 2011-12 School year
The headline number is fabricated, I'm sure the number of chances I've needed for forgiveness was greater. I have to remind myself of that lest I get self righteous in my frustration with other saints of God. And I'm not so much frustrated with individuals but the church as a whole. Last night our friend Susan Chapman presented her recent mission trip to Belize in testimony and visuals and as I listened to her, and viewed the children's faces that were ministered to on the trip, my heart sunk deep into the crevice of my chest. The tears welled up in my eyes and then streamed down my face as I was reminded of similar images outside our door.
I'm not insinuating that West Virginia is as destitute physically as the people in Belize. We're blessed with provision through State and community agencies that attempt to take care of our own. Yes, there are those who fall through the cracks of the system, but overall we do pretty well. But what about the spiritual needs? Do we as a church take care of the spiritual needs outside our door? It's very easy to look at the faces in our Sunday School Classes and say we've done what we were called to do. Have we? Have I? This is not about you, this is about me.
The Lord opened up the door of opportunity for me last year when he allowed me to be in the Calhoun High School and host the R.I.O.T club for teens. (Revival in our Town). But even that I did not do to the extent that I could. Many of those 9,472,693 times of failure were times I failed to minister to a child or walk through the door of opportunity God had given me. The faces on the video were of Belize children, but all I could see were the faces of the youth in the hallways of the school last year; the empty eyes that shied away from the "Jesus Chick" fearing I could see into their soul and know they were unsaved. I don't have that power… but Christ does.
Matthew 26:75
And Peter remembered the word of Jesus, which said unto him, Before the cock crow, thou shalt deny me thrice. And he went out, and wept bitterly.
Peter knew he'd failed. I think that's where the tears came from last night…Failure. Failure to serve God in the capacity that God affords. The potential is there as Matthew said in 26:41 "Watch and pray, that ye enter not into temptation: the spirit indeed is willing, but the flesh is weak." School starts back this Thursday in Calhoun County. I plan to be there at the flag pole praying with the youth. They need it… I need it. I don't' have to travel to Belize or to the Philippines or anywhere else to minister to the masses. There here, all around me; children of God, young and old going to Hell if they're not won for Christ. They're in your town too. What are you going to do about it?
August 15th, 2012
The Story Behind My Scar
Trending today on Twitter #StoryBehindMyScar. That's too good not to post on! I have the greatest story ever. The scar's not mine…
As I was scrolling on Facebook this morning I happened to scroll (very quickly) past a picture of the portrayal of Christ's face after He was beaten. My stomach rolls over. I feel guilt because I can't look. I've read the Bible, I believe the story, but images are usually too much for me to fathom. I don't post them or share them, but I'll share the story!
John 20:27
Then saith he to Thomas, Reach hither thy finger, and behold my hands; and reach hither thy hand, and thrust it into my side: and be not faithless, but believing.
I don't know which stripe was mine; maybe all of them. I don't have to see them to believe. I just know He paid a debt I could not pay. Perhaps that sounds too "churchy." It would have sounded that way to me 16 years ago. I'd been in church all my life, from the time I was a baby my parents took me and taught me that church was necessary. But I didn't get it. I'd heard the Bible Stories, but to me they were just that, stories. So when did it change? When did I become a believer?
When I arrived at a new church in February of 1996 I thought I knew about faith. What I discovered was:
I knew a lot about church, but very little about faith.
I knew about Jesus, but I didn't "know" Jesus
I knew the Bible was the Word of God, but not knowing God…. I couldn't understand it.
I knew Christians should live right… but they didn't.
I knew a Preacher was a man of God… but I didn't get that he was God's man.
I knew the songs, but I didn't know they were worship
I knew the church had an altar, I didn't know it had a purpose
And then it happened. My very first Sunday at the new church, that same feeling I get when I see the face of my Savior beaten and bloody, I felt in the pit of my stomach without seeing any image, just from hearing the Word of God. I knew the scars he spoke of, were mine. I knew I'd been an imitator and the tears began to flood down my face. There was something stirring deep within me that drew me to the altar, and drew me to the Word of God.
Scripture says in John 12:32 And I, if I be lifted up from the earth, will draw all men unto me. And He did just that through His Word. I got it and I wasn't letting loose! All my life I'd gone to church because it was what I was supposed to do, but now… I couldn't wait for the doors to open! As a matter of fact I was there before they did. Nothing looked the same. I not only understood the Word of God, I seen the Word of God in every part of Creation.
Romans 1:20
For the invisible things of him from the creation of the world are clearly seen, being understood by the things that are made, even his eternal power and Godhead; so that they are without excuse:
That dear friend, is the story behind my scar…
August 11th, 2012
It is what it is and the end other isms
Preacher Alfred Hickman made the statement at last night's tent meeting "If you're only human, then you've never been changed." It's a good thing God's inside of me because I thought my insides were going to come unglued! Is that not the statement of statements?! So why would I get so excited over that? Because it's the parallel to "It is what it is;" one of my least favorite statements. I've heard it dozens of times in relation to the justification of why someone behaves as they do.
If it's their nature to be rude, it just "is what it is."
If they've been treated poorly, and they hurt someone else, it just "is what it is."
If they're abrasive in their conversation, "It is what it is."
Well… no it's not; if you're saved.
2 Corinthians 5:17~ Therefore if any man be in Christ, he is a new creature: old things are passed away; behold, all things are become new.
That proves it. It was what it was, but it isn't any more. If anyone knew about that it was Apostle Paul. He was indeed a new creature. He went from a murdering, zealous Pharisee to being a man zealous with a passion for the Lord Jesus and the saints of God. Fourteen epistles in the New Testament were written by Paul, the greatest number of books in the Bible, but you will not read in those pages a justification of anyone other than the Lord Jesus. Jesus is what He is and always was. He is the only one entitled to making that statement. I John 1:1 says "That which was from the beginning…" He always will be.
The life of Christian should be an ever changing metamorphosis into a life more like Christ, although on this side of glory we'll never attain it. So every day there's changes to be made. Lest I cast stones let me assure you I have plenty of changes to make. But Brother Alfred's statement made a profound impact on me from the stand point that there is no justification of the statement "It is what it is." I'll never again accept that as fact from a brother or sister in Christ or myself. Things happen in life, some of those are heinous, but none worse than what we did to the Lord Jesus when He died on the cross of Calvary crucified for our sin, having never known what sin was like himself. We can't control what others have done or will do, but we can determine in our own lives that we're a new creature and no longer under the bondage of anyone else, but free in the redemption of Christ who made us a new creature! Easy? Not likely, because Satan will serve up daily reminders of what you or someone else use to be. Just tell him… Satan, that was what it was, but is no more! Amen!
August 9th, 2012
Philippians 3:14
I press toward the mark for the prize of the high calling of God in Christ Jesus.
For a few years I struggled with the call on my life to become a speaker. I had prayed and prayed that God would use me and open up doors for me. Then when He did, I promptly shut it back and said "Lord that's not mine; I'd like to see what's behind doors numbers two and three." But the other doors were locked tight, and if I wanted to get the prize of the high calling as in Philippians 3:14 I needed to press on. And so I did. And there were times when it still wasn't easy and I doubted the call again, thinking that surely if this was God's calling on my life it would be simple. There would be no discouragements, and yet… there were. I had people who doubted my ability, for which I was first in that line, I doubted it too. But the only true peace I had was when I was in pursuit of that calling. And the question would arise again, why do I have to pursue this so vigorously? And then like a brick out of Heaven it hit me, because Heaven is skyward and that's an uphill battle. Paul said he pressed toward the mark, obviously something was pushing back or he would have glided toward the mark. This was a man of great confidence and ability who in his previous life had done his job so well people feared him; and now even he had to press, it was a struggle.
For the record, there is no dealing with God. If He has laid a task before you there's not an escape route. There are other paths that may seem easier, but they are but detours. What is God calling you to do? It is for certain if He calls you He will equip you. I also believe if you are a child of the King, He's called you. It may or may not be to a leadership role, it may be that you are called to follow, somebody's got to! Else why would we need leaders? But in following in obedience, the work of the Kingdom gets done and you get the prize. I like prizes! And I want mine that I know God to have.
I have a feeling there is a store room in Heaven filled with unclaimed prizes and gifts. Are any of them yours? Let it not be so! Press on Pilgrim! There's a blessing in the Pressing!
***
August 2nd, 2012
The Church...
Covered by the Blood, or a Band-aid?
The Church: Covered by the Blood… or a band-aid?
Over the past few weeks teens and I have been doing a bible study on a few of the weird and gross things in the bible. I'll provide the link at the bottom of the page if you're interested in doing it with your youth, mine loved it! It opened up wonderful conversations with them; sometime causing uproarious laughter and other times gills of green! It was fun, and so out of character for me, I'm a tad squeamish! This morning my own Bible study went to the dark side when I began a concordance search for the word "deeper." Nine times it's found in the King James Bible, the first being where I stopped… Leviticus 13:3 "And the priest shall look on the plague in the skin of the flesh: and when the hair in the plague is turned white, and the plague in sight be deeper than the skin of his flesh, it is a plague of leprosy: and the priest shall look on him, and pronounce him unclean."
Not a scripture in my comfort zone. The Lord goes into great description of the disease of leprosy and my stomach turns over and my own gills turn green, but this whole study came because I asked God to show me deeper into the tings of God this morning, and this is the first place He parked me. Yuck! But I'm here and I'm willing to listen because I ask.
So I asked another question before I even gave God the chance to begin working in my heart. Why? "Why" is my 1 year old granddaughter Paytyn's favorite word. I love to give her occasion to say it just because it's so stinkin' cute, I don't think the Lord thinks I'm cute…
"Why Lord, is this in the Word? This nasty description of a disease that impregnates my mind with images of vile, putrid sores on the bodies of poor ol' souls inflicted with leprosy and forced into exile because of something completely out of their control.
His answer… "You don't know enough about it, read on." And so I did. I read the Word, I read the commentary, I studied it like I'd just been diagnosed with it and discovered I had.
The leprosy of Leviticus was not the leprosy of today, it was uncleanness, not a disease; it therefore required the management of a priest not a physician. Those who contracted it didn't die from it, they were buried alive in the fact that their communication was cut off from everyone except others who were infected. The priest studied the individual long and hard to insure it was distemper rather than leprosy, a man's life hung on the balance of his decision after all. The spiritual implication of this text overwhelmed my soul with grief this morning when I realized "again" that we just don't get sin the way God sees it. We put "Hello Kitty" bandages on it and make it look pretty, when in reality beneath that cute little band-aid is a putrid sore oozing with infectious pus. Wow… did I just write that? I need a little green pukey face entered here…
There's nothing cute about sin.
I too have been guilty of reflecting back on a stupid decision and laughing about it like it was the "bu du dum dump" to a joke. God wasn't laughing as I confessed a sin as if I had spilled a glass of milk, rather than done something worth being stoned to death in Old Testament law. We just don't get "Holy."
I doubt we can understand the pressure that must have been on the priests as they determined whether or not this person would be cut off from society. Matthew Henry describes their responsibility as "hence the keys of the kingdom of heaven are said to be given to them, because they are to separate between the precious and the vile, and to judge who are fit as clean to partake of the holy things and who as unclean must be debarred from them." A responsibility for which Pastors carry yet today, although many don't assume the role. The church is not a band-aid station, covering sin doesn't fix it.
To exile a sinner from the church is not the case; where else can they be healed? But to help them come to the understanding that they are not in the camp, until their soul is cleansed is crucial to their salvation. You can be in the building but not in communion with the Holy Spirit. God desires to be separate from no man, but He requires man to separate from the sin. 1 John 1:9 says "If we confess our sins, he is faithful and just to forgive us our sins, and to cleanse us from all unrighteousness." Just a little talk with Jesus and we are back in the camp! Any sin revolts God. Why would it not? If your child had died, crucified on a Cross for a sin that someone else committed, would you find the humor in "Hello Kitty" band-aid? If your child was spit on, lied about, mocked and cursed, would your arms be open ready to accept those responsible into your embrace? God's are. That's how every one of us who have been saved came into communion with God; through His mercy alone, nothing we've done. Prior to salvation we're an unclean leper outside the camp covered in sin and no band-aid will conceal the depth of it. It's not just surface deep, it's to the core. And the second we accept that Christ alone is the payment for that sin we see every blemish and vile thing we've done washed away and our skin is as a new baby breathing its first breath of life.
Why then would we desire to become as a leper again? God sees through your band-aid.
***
July 23, 2012
I Spy...
A GIANT!
Never in my life have I had to have so great of faith as I do in this present stretch of valley. I hesitate to even call it such with many others around me with so great of heartache. But it is a valley. I debated on whether or not to even write about it for fear that it would appear I have a lack of faith rather than unending faith. But here it is, so you obviously know my decision. If anything I want to be real. Prosperity gospel and those who "name it and claim it" have done a disservice to the Lord in so much as they've made the Word of God to no affect in the lives of many whose dreams did not come true when they in faith believed God would provide it. God can provide anything - - that's in His will.
James 4:3 says "Ye ask, and receive not, because ye ask amiss, that ye may consume it upon your lusts."
I know from whence I speak. I've lived James 4:3 so many times I should've gotten a badge. I could teach the course! So what then is the excuse of the name it and claim it folks when God says "No." And He does if it's not His will, which is often the case with our desires; because we usually dream in the flesh, not the spirit. But God drew me into an Old Testament story this morning for my life lesson; to a lean time for the children of Israel when great faith was required.
Numbers 13:20 "And what the land is, whether it be fat or lean, whether there be wood therein, or not. And be ye of good courage, and bring of the fruit of the land. Now the time was the time of the firstripe grapes."
God told Moses to choose a leader from each of the tribes of Israel to spy out the land of Canaan; The Promised Land. But it appears that it was not God's intention for them to spy it out. Why would they need to spy it out when God knew what was there? Deuteronomy 1:21-22 says "Behold, the Lord thy God hath set the land before thee: go up and possess it, as the LordGod of thy fathers hath said unto thee; fear not, neither be discouraged. And ye came near unto me every one of you, and said, We will send men before us, and they shall search us out the land, and bring us word again by what way we must go up, and into what cities we shall come"
Did you catch it? "We will send men before us." God didn't tell them, they decided. Why then would we be surprised when they got there and "they" determined they shouldn't go in? Just for the record, it's never good if men go before God, who then is the leader?
God said, "Be of good courage" and "Fear not, neither be discouraged."
Let me tell you I've had some discouraging days and my courage has waxed thin, some days almost nonexistent. I have put on my brave little face and walked up to the edge of the Promised Land and had somewhat of a conversation like this.
"God, those giants sure look big."
And God said "Look at the fruit."
"But God, the people may not like me."
And God said "Look at the fruit."
But God, I'm nobody!
And God said…
Well you get the picture. When God told me to go full time ministry, I said no. When he told me to write a book, I said no. I didn't say no in rebellion, I said it in fear as I looked at the giants of the land of publishing and speaking, and thought, "Who am I?" But God says, "Look at the fruit, not the giants." God doesn't call the equipped, He equips the called. My decision is based solely on what God can do. Am I scared? Oh yes! But one foot in front of the other, un-spied, I'm going in having no idea what lies before me and I'm going to use the giants in the industry to help me carry the fruit that God has planted before me.
What about you? Are you looking at the giants or the fruit? Stop playing "I spy." Just report for duty, and let me know you did!
July 11, 2012
Share Everything... Except Your Responsibilities
I Samuel 13:22 ~ So it came to pass in the day of battle, that there was neither sword nor spear found in the hand of any of the people that were with Saul and Jonathan: but with Saul and with Jonathan his son was there found.
King Saul, appointed by the instruction of God into a position of authority over the Nation of Israel had quickly gotten too big for his britches. Only two years into his reign and he no longer felt compelled to seek the authority of God, but rather took it upon himself to make decisions that devastated his nation. The enemy was in control to the point that even their weapons were controlled by the Philistine enemies. I'm sure Saul thought at any point the headlines would read, "Saul Victorious in Battle." But such was not the case, because he couldn't get himself out of the way and his decision making skills continued in self reliance when his final "big britches" move was to step into the place of the man of God and offer the burnt sacrifice.
Ergo Ego. Welcome to America. The resulting headline for Saul was defeat, I'm not a naysayer but a realist when I suggest the same will hold true for America if our people don't step out of their "Big Britches" attitude and put God back in the place of Authority where He alone belongs. I say "our people" because they're elected by us. Well, except by me in the Primary Election of 2012. Because I allowed myself to accept defeat, throw my hands up in the air and not vote. I honestly didn't see anyone worth wasting the gas in my car for. In truth there was probably someone worth voting for, but I was just tired. Not a worthy excuse…
When Samuel asked Saul in verse 11 "What hast thou done?" Saul answered with a multitude of self logic on why he had stepped into a role he was not called for, the role of Priest. God share's everything, except authority. And regardless of our decisions He alone is Final Authority. The political powers that be in America, for the most part, have determined that they can contain God. He can have "a" place in the American Constitution, after all that's History, but His place must be controlled else they'll have to admit that they're not in control. Ergo Ego…and that's what's getting us in trouble.
I have big britches for a whole other reason, mostly gluttony, (also a sin by the way). But I try daily to live in the position that God has called me, (writer & speaker) and to not overstep my bounds… sometimes that's rough. I want to get in there and fix things. That's what Saul did. Samuel didn't show up as speedily as Saul would have liked to offer the sacrifice, so Saul just took things into his own hands and his nation paid the price. Leadership is serious business. I also find it an interesting note that in verse 22 it reads "So it came to pass in the day of battle, that there was neither sword nor spear found in the hand of any of the people that were with Saul and Jonathan: but with Saul and with Jonathan his son was there found."
Political powers more often than not, make sure they're covered. In the spring of 2012 I allowed the powers that be to take the sword out of my hand when I failed to vote. I fear Christians as a whole are following suit. They're tired of being the punch line on every political joke and having the name of Christ trampled on by arrogant big britches who have stepped into positions they were not called for. And those that were called, have yet to step out.
The Solution. #Three Things. Be Vocal, Be sure to Vote, Be Vigilant for the Cause of Christ!
Take back the Sword!
July 10, 2012
Babbling Babelites and the
Modern Day Church
Genesis 11:4 ~ And they said, Go to, let us build us a city and a tower, whose top may reach unto heaven; and let us make us a name, lest we be scattered abroad upon the face of the whole earth.
Not far into the Good Book at all we unsurprisingly find man trying to make a go of it on his own. It certainly should not catch us off guard, it began in the beginning when Satan convinced Eve that if she ate of the tree of good and evil she would become as God. Genesis 3:5 And still today, man strives to become as God, making a "name" for themselves, and in so doing make themselves or that which they achieve a little "g" god.
The journey from the beginning to the plain of Shinar had quite the cast of characters. Adam, then Eve, Cain, Abel, following down into the birth of Noah. The story of the tower of Babel occurs not long after the Noahic covenant; Noah's sandals hadn't even dried out one hundred years before the next generations of bad ideas was birthed. In the beginning of chapter 11 we find the "whole earth was of one language." Language is a powerful tool which I love. I'd also love to make a living at it, but I'm painfully aware that the member on the backside of my teeth can destroy nations. You may think that's an arrogant thought, but somebody laid the first brick on the tower of Babel.
Vs. 11:3 says "And they said one to another, Go to, let us make brick, and burn them thoroughly. And they had brick for stone, and slime had they for morter."
God had given them the wisdom that firing brick gave it strength and mud allowed them to create walls, and from that wisdom they derived that they now could reach heights that could exceed God. They did so by laying one brick on top of another and no doubt standing back and saying, "We're good." That's not much different than today's modern day "life builders" who instruct us through various forms of media to be the best "we" can be. Never accept "no" for an answer and strive to build a "bigger, better, everything." It's the power of words. They never asked God if should they build at all? But instead they let their imaginations run away with what they could do, and layer after layer they continued until when God arrives on the scene, He decides to confound their speech. It's hard to plot a plan when your neighbor speaks gibberish.
I'm sure the skills to build that tower belonged to a multitude, not one alone and if the church is going to grow it's going to take a multitude of builders, yet not with their own brick and mortar. It's going to take the Word of God instructing in His language and never with the intention of getting higher, but spreading outward. One level. Christ did not teach the disciples to build a church and put the staff on a higher level than the congregation. He taught them to go out into the congregation of the Lord and minister to the people on their own level. The Word works to lift up the name of God, not men.
Over the years man has taken the Word of God, twisted and confused it until it is often unrecognizable; building brick upon brick with a little mud thrown in between. Just like the tower of Babel, for which they used His wisdom to construct, and then thought they were wiser than the Creator of the wisdom.
Church builders need to keep to the basics. Go out into the streets and build the church. Stop trying to make it bigger and better, just stick to the original plan. Thousands were saved in the meetings of Jesus and His disciples without a sound system or a fancy platform. Their platform was the Word of God, so should ours be.
July 8, 2012
Romans 9:23-24 ~ And that he might make known the riches of his glory on the vessels of mercy, which he had afore prepared unto glory, Even us, whom he hath called, not of the Jews only, but also of the Gentiles?
Vessels of Mercy
Matthew Henry's Commentary – "The happiness bestowed upon the saved remnant is the fruit, not of their merit, but of God's mercy."
My millionaire moments are those that I realize the wealth of mercy that I have received from the Lord Jesus Christ. I can no doubt look around me and find people with less material wealth than I have, though I don't have much. But I can more easily look around me and see those who are missing the mercy. They've got it, just as I do, but they're too busy living in the fast lane to slow down and recognize it.
Every morning when I rise I should begin praising God for the gift of life. For 34 years I too lived on borrowed grace, having no knowledge of the gift of mercy.
Mercy provides pardon
Micah 7:18
Who is a God like unto thee, that pardoneth iniquity, and passeth by the transgression of the remnant of his heritage? he retaineth not his anger for ever, because he delighteth in mercy.
Until the conviction of the Holy Spirit comes upon you, I don't think there's any way you can comprehend the depth of sin in your life. They're just "uh-oh's" up until that point. As children we make mistakes and our parents teach us the word "uh-oh". My granddaughter Paityn says it in her cute little one year old baby voice, and my heart just melts. Whatever is broken or written on is no longer important. It's a Nona thing. But at what point does it stop being cute? Probably a long time if I'm honest… But spiritually there are no uh-oh's and they're never cute. It's called sin, and when the Holy Spirit begins dealing with you, it's a stark reality of the depth of sin in your life that you need pardoned of… it's a lie of the Devil when he tells you there's too much to be forgiven of. But God needs you to understand the depth so you can understand the weight that was on His son when He paid the price for your pardon.
Mercy provides peace
Philippians 4:7
And the peace of God, which passeth all understanding, shall keep your hearts and minds through Christ Jesus.
Not to make light of anyone else who still does, but I used to have a terrible fear of storms, almost to the point of panic. But when I got saved, that was one of the first things that I noticed was gone. I don't know at what point, I just know that one day rather than being afraid of the storm, I found myself loving the sound of thunder…and I experienced a peace that I'd never known. He's done the same thing in the storms of my life. When I should be in full blown panic attack, I'm laid back in the arms of God watching to see how He's going to work it out… That's God!
Mercy provides promise
2 Peter 3:13
Nevertheless we, according to his promise, look for new heavens and a new earth, wherein dwelleth righteousness.
The promise of eternal life makes the heartaches of life on earth tolerable. When I lost my Dad, I have the promise of seeing him again in a brand new body as I have never known him. I have the promise of a home without a light bill. A life where all news is the Good News and if there is a Nightly News Anchor it's the Lord Jesus telling us what's new in Heaven! Praise God for the promises of God.
I hope you've accepted the mercy you've been afforded. If not, please email and let's talk about it.
July 6, 2012
Are you Ready
To Work God's Plan?
Proverbs 16:3
Commit thy works unto the LORD, and thy thoughts shall be established.
Commitment. Everyone agrees its necessary, but what is it and how much of it is required of a Christian? Someone would say it's ability, others would say it's availability, I won't argue either point because it's actually both.
Ability
1st Corinthians 12:4-7 ~ Now there are diversities of gifts, but the same Spirit. And there are differences of administrations, but the same Lord. And there are diversities of operations, but it is the same God which worketh all in all.But the manifestation of the Spirit is given to every man to profit withal.
For certain, beyond a shadow of a doubt, you have a gift and it's different than mine. But your gift and my gift are designed for one exclusive purpose and that was to be used for the glory of the Lord Jesus Christ. I've heard countless people say, I have no talent. And often times I've thought in my mind, I don't know what you're good at either, primarily because I never see them doing anything. Does that mean that they don't have a gift from God? Absolutely not! It means they've not discovered God's purpose. I believe that some have not discovered their talents, because they've simply not ask. Verse 7 said the "manifestation of the Spirit", meaning the appearing or the materialization of what God wants you to do is given to "every man" and for profit. So not only did He design you with a gift, He planned it for you to profit from.
That's where the "Availability" comes in.
Asking God to avail you with a gift is great, now what? Now what do you do with this wonderful thing that God has endowed you with. I know you'll love it, because God designed it expressly for you. He did me. Over the past few years, even this morning, God has done a great work in my life. When He told me to go into full time ministry a few years ago (to which I declined) I did not have His vision. Today, this side of unemployment, I'm seeing it. I'm doing what I love. It's not paying nearly as much as I wish, but God's provision over the past months has been nothing short of amazing. And every day I get to get up and asked God, "Okay now what? I'm available."
For you it may or may not be what you term as a ministry. But it is. If what you love is to cook, and God has laid that upon your heart to seek a career in that field, then you are in the ministry location God desires you to serve in. Ministry is not the four walls of the church; it's the ground where your feet are planted. It is where your heart is committed.
So… what are you committed to today?
July 4, 2012
Fascination and Frustration With Those Who
Monkey Around With God
John 9:39
And Jesus said, For judgment I am come into this world, that they which see not might see; and that they which see might be made blind.
Dr Tyndale John Rendle Short was Foundation Professor and Head of the Department of Child Health in the University of Queensland, Brisbane, Australia, a post he held for 24 years. In an article written in 1980 the Professor wrote as follows regarding what I call his evolution from sinner to saint…
How man and animals evolved, I did not know, but I was certain that whatever means had been used, God was in control. Recently, however, the evidence has compelled me to become a creationist. I say compelled because my whole medical training and indeed all that I hear from day to day in books and the media, shouts evolution at me. It is hard to abandon the thought processes of a life time.
This recent change of opinion has not occurred because I discovered creation to be more scientifically credible than evolution. Even convinced evolutionists find it difficult to account for the origin of the worlds from nothing and of life from primordial slime; they wonder at the complexity and beauty of design in nature, as they often acknowledge by giving the word a capital "N"—Nature. I am a creationist because I believe that Creation alone conforms to the total thrust of Scripture as it is unfolded from Genesis to Revelation, and particularly as the Gospel is revealed in the New Testament.
The Professors statement on creation went into much further detail and if you'd like to read it you can follow the link at the bottom of the page. I'm not a scientific mind kind of gal. As a youth in science class my eyes would glaze over about ten minutes into the lecture. Nature fascinates me because I can see it, sense it, smell it. How it got there… not so much. I love to paint it, and write poetry about it, but I have no need in studying it except where the scriptures declare it. That fascinates me!
What frustrates me is the nature of man to monkey around with the things of God. Including His people.
I can remember as a young child being taught evolution and thinking "it must be true, else why would my teacher have told me." I didn't question it, I really didn't care… remember the eyes glazed over part… and praise God He created me in such a manner, because I didn't dwell on it. But take the child who's fascinated by science, who also believes that those who stand before them in a classroom would never lead them astray, that child is captivated by the thought. Teachers don't usually dispute Creation with a child, they just don't discuss it, unless of course they're a good Christian teacher and they also teach it. (Which they can if they so choose.) And as that teaching continues into the higher education realm, they're often made to think that the notion of a Creator is nonsense, and it is there that they feel they have the right to tell this now informed adult mind that they know that they are right and scripture is wrong, yet they cannot tell them why.
I can't do this topic justice in a short blog. I just really needed to say that I believe the King James Bible from Genesis to Revelation. I believe that Jesus Christ was in the beginning and together They (Genesis 1:26) created the world and all that is in it. Love and compassion doesn't come from a big bang theory… although when it happens it can rock your world. The Professor in all his wisdom figured out the same thing that I figured out in all my lack thereof. Our God is an Awesome God, Amen!
http://www.answersingenesis.org/articles/cm/v3/n1/christian-think-about-evolution
July 3, 2012
Stand fast in Freedom!
Galatians 5:1 ~ Stand fast therefore in the liberty wherewith Christ hath made us free, and be not entangled again with the yoke of bondage.
I cannot tell you the exact date I obtained the freedom afforded in Christ Jesus. I know only that it was in the vicinity of the summer of 1996. I know that it happened because a change occurred in me so monumental that anyone who knew me, noticed and many uncomfortably so. I didn't gradually grow into Christianity. Bam! I was a Christian. I wasn't perfect, nor will I be this side of Heaven; but I was changed. I couldn't get enough of the Bible; I drank it in like a cool glass of water in the middle of July. The same held true with fellowship with the believers; especially those who knew something about the Bible, I couldn't meet with them enough! We met for breakfast and again at lunch. We sat as group in the restaurant in town at the largest table with Bibles and commentaries lying all over the table. We talked scripture and outlined messages and no doubt were viewed as fanatics. Call me a fanatic! I'll count it a blessing.
I don't understand un-fanatical Christianity. When Paul wrote to the Galatians he was speaking to those who were trying to add the law into faith. And there are still those that do. But for the most part what I see is those who take grace to the extreme. We're to "stand" in the liberty of our salvation, not to wobble to and fro. If you want to know the truth as to whether or not something is wrong, asked an unsaved person. You'll likely get a clearer answer. Ask a wibble wobble Christian and they'll use words like "well it's subjective." Or, "It's a personal decision." If you asked an unsaved person they'll tell you there are things a "Christian" ought not to do. I know, I've asked them.
On the eve of Independence Day I praise God for the freedom I'm afforded in the United States of America. I'm thankful that those who have defended our country didn't do it half hearted and I'm ashamed when American's take freedom to the extreme and consider themselves entitled to mock the values our government was founded believing they owe nothing. Freedom isn't free, it costs lives and ripped the hearts out of many a momma when she got that dreaded knock on the door. Salvation didn't cost me a thing, but it cost my Lord all. Praise God He didn't go to the cross half hearted either.
I'm not a fanatic at Christian faith because I believe I have to prove myself saved. I'm a fanatic because I'm grateful that I was removed from the bondage and fear that I felt before I as saved, and that I'm a debtor to no one because of the price Christ paid. I pray I'll continue to stand strong in the face of adversity and that I'll not wibble wobble in grace.
July 1, 2012
Camp Disappointment...
James 1:2-4
My brethren, count it all joy when ye fall into divers temptations; Knowing this, that the trying of your faith worketh patience. But let patience have her perfect work, that ye may be perfect and entire, wanting nothing.
For months we've planned and prepared for youth camp. Without warning an area storm knocked the power out from West Virginia to Ohio and our camp was canceled. I literally felt like someone had knocked the wind out of me. My heart as broken for the youth, frustrated for the leaders that had studied and prepared and hurt for the Holy Spirit… what?
Did this catch the Holy Spirit off guard? No… it caught Shari off guard though. And Nan the cook, who had literally cooked for three days, enough food to feed a small army or Victory youth, they both eat about the same. I had imagined a hundred times the fellowship I'd have the opportunity for with both youth and adults. I tried to imagine every conceivable prank and forewarn youth that it's all fun and games until someone gets their eye put out… or camp property gets damaged. I smiled in my heart as I thought how they were likely thinking of ways around that the whole time I was lecturing them. I love them. My heart is sold out to them. I don't know if they know that or not. I think they do. It's taken years to build a relationship of trust with the teens. It's not to be taken lightly, and it's not an on again off again (when I can fit them into my schedule) kind of thing. You get from them what you give to them.
So this morning I search scripture for "disappointment." It's not in there. Three times the word "disappoint" is. But not in the context that I needed it to be in…so… what I derived from that is when the Holy Spirit's moving, there is no disappointment. Whatever happens is all a part of the plan. There is no camp disappointment. There's a camp "Change of Plans", Camp "I have a purpose for this," or possibly even a "Camp, I spared you heartache." I don't know God's plan. But I stopped looking for disappointment and started looking for the new plan.
June 29th, 2012
Cadillac Chariots and Wild wild women...
Judges 4:21 ~ Then Jael Heber's wife took a nail of the tent, and took an hammer in her hand, and went softly unto him, and smote the nail into his temples, and fastened it into the ground: for he was fast asleep and weary. So he died.
The story of Deborah has always fascinated me due to the fact that in an era where women had never been allowed in such position of authority we now find a woman not only in a position of judging and discerning lives, but also putting on her big girl britches and leading a group of men to battle. But Deborah did not catch my attention this morning so much as the second woman in Chapter four of the book of Judges, Heber's wife Jael.
For twenty years the children of Israel had been oppressed after another period of disobedience to the Lord. In bondage to Jabin the king of Canaan, the Lord heard their cries and delivered a message to Deborah of Israel's upcoming victory over Sisera, the captain of Jabin's army. Deborah and Barak go off to war and discombobulate the iron chariots that Sisera had had so much pride in. On foot he runs into the tent of Jael for safety, believing her to be his ally. One woman made him run for cover, while a second one lulled him to sleep with deception and ran a nail into his head! Women are a resourceful lot!
Matthew Henry said "He that had thought to have destroyed Israel with his many iron chariots, is himself destroyed with one iron nail."
Men and women alike tend to put great faith in substance seen. Be it silver, gold or iron, great pride is taken in the achievements of life; to the point that we're lulled into the security of man and not God. I used to think that the rich were the hardest to lead to Christ, but it's not true. Wealth may cause them to believe that they do not need God, but I've seen just as many middle class and poor who've put their trust in self worth.
Sisera's iron chariot was no doubt the Cadillac of the day. It could carry him faster, and the metal surrounding him afforded him the security of protection from flying weaponry. But his demise came when his Cadillac fell apart and he fell into the hands of deceit. The same holds true today. Money and things are temporal. The only thing that lasts eternal is your soul. Whose hands is it in today?
Psalm 49
King James Version (KJV)
49 Hear this, all ye people; give ear, all ye inhabitants of the world:
2 Both low and high, rich and poor, together.
3 My mouth shall speak of wisdom; and the meditation of my heart shall be of understanding.
4 I will incline mine ear to a parable: I will open my dark saying upon the harp.
5 Wherefore should I fear in the days of evil, when the iniquity of my heels shall compass me about?
6 They that trust in their wealth, and boast themselves in the multitude of their riches;
7 None of them can by any means redeem his brother, nor give to God a ransom for him:
8 (For the redemption of their soul is precious, and it ceaseth for ever:)
9 That he should still live for ever, and not see corruption.
10 For he seeth that wise men die, likewise the fool and the brutish person perish, and leave their wealth to others.
11 Their inward thought is, that their houses shall continue for ever, and their dwelling places to all generations; they call their lands after their own names.
12 Nevertheless man being in honour abideth not: he is like the beasts that perish.
13 This their way is their folly: yet their posterity approve their sayings. Selah.
June 26th, 2012
The Artistry of the Creator...
Psalm 139:16-17 ~Thine eyes did see my substance, yet being unperfect; and in thy book all my members were written, which in continuance were fashioned, when as yet there was none of them. How precious also are thy thoughts unto me, O God! how great is the sum of them!
As I read Psalm 139 this morning, I was reading merrily along, enjoying the thoughts of David when I came upon verse 16; and for some reason my mind just couldn't wrap around it. I read it again, and again. And decided that it was best to continue on and finish the chapter. After all, it was early, maybe I'd get it later. But at the end of the chapter God drew my mind back to verse 16. So I read it again, and then I went to the commentaries. And there in those few words were the most intriguing thoughts. God the architect…
In His design of us, in a book, he wrote down our member with purpose. He fashioned my fingers for the keyboard of a computer, for the handle on a paint brush, for the shape of a pencil. He drew them with nerve endings that would love to feel of things, to run my hand across the smoothness of satin, or the roughness of wood and appreciates the fibers for which things were made. He drew my eyes and envisioned the fascination I'd have with imagery, knowing that to get and keep my attention would require visual aids. He drew my nose and added an extra sense of smell that appreciate scents and flavors and is drawn to smell every flower I pass by. He drew my ears, not as I would have drawn them, they bother me, but He drew them with the ability to hear sounds and mimic it on the violin, I call them my fiddle ears. That's the good stuff… but then… He drew my hair my fine and wispy that drives me crazy, my feet that aren't pretty feet, they're just feet, and so many other parts of my anatomy that I wish I had an eraser for right now. But God wrote them in a book, and He thinks of me often.
Tears flood my eyes right now and joy bursts inside my soul when I think of God thinking of me. A soul so unworthy. God fabricated every member of my body for purpose. Yours too.
I've heard people say, I have no talent, no gifts from God. But I see them. Their talents are not mine, theirs are better. God fashioned them with the ability to do things I could only dream of, they've just yet to tap into them. Before we were formed in the womb, in a book in Heaven God had us drawn out with purpose. God the creator of Heaven and earth and all that there is, has each member of your body drawn with intention. Start today looking at yourself as He does. What did He design your hands to do? Your feet? Your mind? Your tummy, your toes? They have purpose! Don't miss out on one adventure that God has penned on your page. We're not perfect, but we're purposed. Why else would God's thoughts of us be too numerous to count?
June 26th, 2012
Cornbread, Beefstew and Mercy
Cornbread, Beef Stew and Mercy
Jude 1:21-23 ~ Keep yourselves in the love of God, looking for the mercy of our Lord Jesus Christ unto eternal life. And of some have compassion, making a difference:And others save with fear, pulling them out of the fire; hating even the garment spotted by the flesh.
Two things brought me to the knowledge of the salvation of Jesus Christ. First was the fear of Hell, secondly was the love of God shown through others. For others, perhaps it was reversed; they may have first experienced the love of God, and later learned the fear of Hell. The important part is that you know, and how will they know lest we tell them. So how do you tell…
I was blessed to be brought up in the faith in a soul winning church that discipled believers in the manner of soul winning. And one of my father's in the faith was Doyle Ballengee; a tiny little guy that stood not much taller than 5 foot as I recall, but he was ten foot tall in my eyes because of the compassion I witnessed in his life. He made a difference. I didn't meet Doyle until he was in his 70's, at which time he had a prison ministry and a Shari ministry, both of which he used compassion to instruct in the ways of Christ. As the scripture implies, Doyle looked for mercy and ways to share the gospel through it. With me he shared the mercy of Christ over cornbread and homemade beef stew. The cornbread pan in the picture above was just like the one Doyle made his cornbread in. I found it at the Cass Railroad General Store in Cass, WV a few weeks ago. It brought back a flood of gratitude for the man who took time to instruct me in the gospel.
I feel it's important for me to rehearse my days with Doyle, because it reminds me of the need I have pay it forward in the souls of those that God has given me to minister to. Teen camp is coming up this weekend for Victory Baptist Church and I'm excited to see what God does. It's my turn to share the cornbread and beef stew.
The love of God is real. So is Hell. As a child I had a healthy fear of Hell, I just didn't understand it. For those who don't like Hell fire and brimstone preaching, I hope you'll reconsider. It was a hell fire and brimstone preacher that helped me to understand and appreciate my salvation from the Hell I stood on the edge of. When I met Christ at the altar of grace, and He placed within me the peace salvation affords I no longer feared Hell for me, but I feared it for those I loved. I knew what I'd been saved from. I pray you know too…
I'm looking for mercy. Cornbread and beef stew anyone?
I also provided a link to an online site where you purchase your own cornbread pan. I don't know anything about the store, but if you're interested Click the picture above!
June 20th, 2012
Sometimes Progress is a Bypass...
CASS SCENIC RAILROAD, CASS, WEST VIRGINIA
James 1:21 ~ Wherefore lay apart all filthiness and superfluity of naughtiness, and receive with meekness the engrafted word, which is able to save your souls.
I don't know about you, but for me every day is a battle to stay pure of heart. The world is knocking on the door of my mind it seems every minute of the day wanting me to let it in. As I sat in the Mountains of Pocahontas County, West Virginia last week, virtually isolated from technology I wasn't any too sad about it. In our cabin there was no internet nor cell phone service, at least for Verizon customers. My Attention Deficit Disorder-ooh something shiny kicks in so easily, it was nice not to have the distraction.
James reminded me this morning that if I want to hear the Word of God, sometimes it's necessary to get away from the overabundance (superfluity) of the world and get one on One with God. It's hard to be meek when you have the world at your fingertips, empowering you to travel the information globe in a split second of time. But stick yourself in a cabin in the woods with nothing but you and the Holy Spirit and it's humbling. Because then you realize in the absence of technology that the true power lies within the human soul upon the acceptance of Jesus Christ. It has nothing to do with the technology I have become so dependent on. And perhaps technology even limits me further, because it allows me to feed on the ideas of man rather than the ideas of God. How many times have I gotten sidetracked on a rabbit trail because the information highway took me off the path of holiness and onto the expressway of naughtiness? I can begin my "research" on a word or topic and within seconds I have access to a thousand other ideas. If you don't believe, just Google it! I love the fact that I have multitudes of online commentaries and other bible resources at the click of a button, but upon that click will be thousands of other images or associated words associated with the one thought that I had, and off I go in search of a bigger and better idea, instead of listening to the Holy Spirit.
The beauty and simplicity of the mountains, possibly the clearer air reminded me that the world is so deceptive. In truth we have all we need engrafted within us. When the Holy Spirit comes into the heart of man upon salvation it becomes a part of us much like the grafting of trees. And as we grow in the grace and knowledge of Jesus Christ we become more "at one" with the Spirit. Hearing God should be simpler, but the knock, knock, knocking of the world creates confusion and muffles the sound.
I need to hear a lot less world and a lot more of God!
June 19th, 2012
Hope Face to Face
Zechariah 9:9-12 ~Rejoice greatly, O daughter of Zion; shout, O daughter of Jerusalem: behold, thy King cometh unto thee: he is just, and having salvation; lowly, and riding upon an ass, and upon a colt the foal of an ass. And I will cut off the chariot from Ephraim, and the horse from Jerusalem, and the battle bow shall be cut off: and he shall speak peace unto the heathen: and his dominion shall be from sea even to sea, and from the river even to the ends of the earth.As for thee also, by the blood of thy covenant I have sent forth thy prisoners out of the pit wherein is no water. Turn you to the strong hold, ye prisoners of hope: even to day do I declare that I will render double unto thee;
Prisoners of hope; seems somewhat of an oxymoron, yet I get it. It's what I feel everyday in this world. God is abundantly good to me. I don't have all I want, but I have all I need. He has rejoiced with me in the greatest of times and has shouldered me in the storms. Apostle Paul summed it up in 1 Corinthians 15:19 when he allotted "If in this life only we have hope in Christ, we are of all men most miserable."
In the book of Zechariah, Christ was a yet fulfilled promise that the children of Israel hung onto in hope for their deliverance from captivity. That Promise is what I cling to every day as I too am a prisoner of hope. I'm held captive in this world until the day that Jesus calls me home and I meet Hope face to face. Don't get me wrong, I love life. I've been blessed with children and grandchildren, family, talents and the gift of music and most of all the opportunity to be a servant to the Lord Jesus Christ while I'm here. But there are days when I grow so weary…but then… I think about the next time Jesus comes! Hallelujah and glory to God! and my hope is restored. The next time He will not becoming lowly riding upon an ass. The next time He'll be coming on a cloud of glory to call His children home to that land of promise where there is no more heartache… or policitcs! He is King. There will be no election and we'll be happy for it.
What are you being held captive to? I've been there friend; I know how easy it is to get imprisoned by debts, health issues, heartache. Well hold on… you have Hope! My prayer for you today is to find that Hope, because it's attached to peace, and that's a splendid thing to have!
June 13th, 2012
You've got a friend in me!
Acts 1:1 ~ The former treatise have I made, O Theophilus, of all that Jesus began both to do and teach,
As Luke begins writing the book of Acts he speaks to his friend Theophilus regarding his previous book, self titled, the book of Luke. Or I guess I should say "God Titled". Luke had written of the life, death, resurrection and now he is writing of the ascension of his friend and Savior, Jesus Christ. He'd been among those who walked with Jesus through the sandy streets, ate dinner, told jokes, walked out on Him in the garden… and so goes the story of friendships.
But this day, Luke had friendship down. He knew what he was going to do with the information that Christ had given him. He was going to make sure his friends knew it too! True friendship is all about sharing the important stuff in life. My friend Glo and I share just about every thought we have. Sometimes it's the same thought at the same time, that's kind of scary! But the bond of true friends is so deep. If you don't have a friend like that, I'll pray for you one, it's important.
I doubt that Luke understood the role he would play in biblical history when he wrote the book of Luke. Nor did the other Apostles; they were living in the moment, and many of those moments were trying keep from losing their heads, which also happened to many of them. True friendship shares, serves, and sacrifices.
Luke mentioned his friend Theophilus by name. He obviously wasn't just someone in the throngs of people in the city. He mattered to Luke. So much so that Luke took the time to share the gospel with him. What about your friends; have you shared the gospel with them? Believe me when I say I know it's hard. Even for the Jesus Chick, who's very outspoken about my faith; it can become very intimidating with friends and family. You just have to do it. And the more you do it, the easier it gets, but there are still times when I just don't have the words…
Luke not only mentioned it, he lived it. Luke was a physician, who I'm certain could have had other things on his plate, but he took the time to preach and teach the gospel and spent time in the fellowship of the believers; serving with the servants heart that Christ taught him to have. Servitude is hard and humbling. There are times when you have to know when to speak and when it's time to do. Some people will never allow you to "tell" them about Christ, for those you have to "live" it in front of them.
True friendships cost. But it's a sacrifice well paid. A true friend is not on a scheduled allotment of time, it's a 24/7 kind of thing. It may cost you money, time, talent or all the above. But if it's a true friendship it's returned in kind with their own sacrificial giving. It may not be the same, it may not match up dollar for dollar, hour for hour, gift for gift, but it's equal.
I don't know anything about Theophilus, but Luke did. He cared about him enough to share his ministry. That's what Gloria and I do, we share the ministry.
Here is my prayer for you…
Lord, Almighty God in Heaven, who sees and knows all. You know my friends that read this today and you know what they stand in need of. My prayer for them is that if they have a close friend You'll bond them together for the cause of Christ and allow them to rejoice in the fruits of their labors. If they currently do not know the great gift of true friendship, I pray You'll put one in their path. Someone that they too can share their ministry with and who in kind will show themselves a friend through sharing, servitude and sacrifice. I pray it in the name of Jesus, in all earnestness of heart. Amen.
June 11th, 2012
Wishy washy leadership and crazy cow lovers
What are you doing this summer?
Exodus 31:19 ~And it came to pass, as soon as he came nigh unto the camp, that he saw the calf, and the dancing: and Moses' anger waxed hot, and he cast the tables out of his hands, and brake them beneath the mount.
How does one go from walking through the Red Sea that had been parted by divine power to dancin' a jig around a golden cow that has no power what so ever? I don't know…nor do I know how someone can go from the appearance of being high on the mountain for the cause of Christ, and a few weeks later find themselves out of church and declaring at the age of 20 that they've arrived spiritually. But it happened. I also am painfully aware of the fact that I am a stone's throw from a bad decision myself, so I don't think I'll throw any stones. Moses threw stones, not at the people but onto the ground. He cast down the Ten Commandments that the Lord had given Him on the mount when he seen what had happened in just a short time of being away from his role as leadership. He was doing the Lord's work, and yet still the people fell.
I don't want to put the blame totally on Aaron, but he has the larger share of it, he was after all the second in command of the Lord's people. And without argument he created an idol and set a date of worship, calling it a "feast to the Lord" in verse 5; a day to worship Jehovah. One commentary said that perhaps he made the idol in jest thinking that they would see the ridiculousness of it all, however it backfired. And on the day that they knew they were to be worshipping the One true God, they danced a jig around a piece of metal and gave it glory.
And so do many in the modern day church.
They know in their hearts there is One True God. But on the day that they're supposed to be in His house, they're dancing a jig around something else and calling it their day of rest. It happens especially in the summertime. Fishing boats, jet skis, shopping malls or some other form of metal turn into golden calves and the Lord's house is pushed aside. Wishy washy leadership may condone it but there will come a day when the One True God, the Leader of all, will come down from His throne in glory and what then? What if He comes in the summer and on a Sunday? If He calls you home that day, what would you show up to the throne of grace wearing? Flip flops and a swim suit? Strappy sandals from the mall and a Starbucks iced coffee? A motorcycle helmet? Potato salad stains?
I know there are Sunday's that we miss because of family obligations or illness. But really, half the summer? Are you dancin' around some crazy cow? Are you leadership just hoping they'll return?
Moses eventually returned right in the midst of the church's fall. Jesus is going to return someday as well. Where will He find you?
June 10th, 2012
On the Brink of Freedom!
Exodus 7:9
When Pharaoh shall speak unto you, saying, Shew a miracle for you: then thou shalt say unto Aaron, Take thy rod, and cast it before Pharaoh, and it shall become a serpent.
The first time miracle is mentioned in the bible is at the brink of a release from bondage. I prayed for a miracle this week in the lives of a couple of my friends, and when it came I found myself thinking… "Wow, how'd that happen!"
I'll tell you how it happened, a faithful God in an unfaithful world. I prayed for my friends, possibly as I've never prayed before. Their plight was a heavy burden on my heart. A determination that was about to be made could drastically alter their life and it was wholly out of their control. The issue they faced had blindsided them and in a split second of time their world went from calm waters to a tidal wave. And though I was not in their boat I stood on the shore helpless watching them and in my best West Virginia accent I tell you the end result "Beat all I ever saw!" God walked out on the water and said "Peace… be still." And as quickly as the tidal wave had swept over their lives, it was gone. All the right people, in all the right places; it was done. THAT'S MY GOD!
Life struggles are indeed bondage and the world awaits a miracle; although God is not always obliging to our desired schedule and His ways are not our ways. I've prayed for many, many miracles that did not occur as I'd have desired. And skeptics may ask, "Then why do you believe God delivered this miracle?" Because I'm a believer! And as a believer I have to trust that God designs my life. When struggles come and I'm in bondage to the world, I need to believe and wait because that's what faith is. It's holding on in belief that I'm on the brink of freedom. But it's God's timeline, not mine.
Pharaoh, symbolic of the world, wouldn't take faith for an answer when Moses informed him God had said, "Let my people go." He needed coercing, again and again and again. Plague after plague came upon him and yet he denied God's command. In rebellion he wouldn't quit until he drowned in his last attempt to stop God's plan. God's plan will not be stopped.
So what about you? Are you in bondage to a life struggle that has you believing or belaboring? I assure you that God's not forgotten about you, He's has a plan that will not be stopped. You have to have faith to keep walking even when the water is high above your head and the sharks are peeking out at you. Walk on in belief that you are on the brink of freedom!
June 8th, 2012
Do you Love your Peeps?
Philippians 4:1-3 ~ Therefore, my brethren dearly beloved and longed for, my joy and crown, so stand fast in the Lord, my dearly beloved. I beseech Euodias, and beseech Syntyche, that they be of the same mind in the Lord. And I intreat thee also, true yokefellow, help those women which laboured with me in the gospel, with Clement also, and with other my fellowlabourers, whose names are in the book of life.
Co-laborers in Christ: Do you love your church peeps as Paul loved his? I don't ever remember saying to anyone at church "You are my joy and crown!" I've wanted to crown a few people over the years, but not in the godly sense of the word I assure you. However, I do understand that longing Paul had in his soul for the fellowship of the believers. There is seldom a time that I miss a service, I may attend somewhere else for a reason, or I may be on vacation (for which I usually seek a church in the area), but I don't just lie out of service to be lying out. I'm not boasting, I speak to the condition of my soul. I stand fast because I know it's the only way to last in this world. Upon the rarity that I've missed a week of service; (I can likely count it on one hand in 15 years of salvation) but when it happened my heart was already drifting away from the things of God. Perhaps you're a better Christian than I am, but I'm too weak to be out of fellowship with the Lord.
Look at Eudodias and Syntyche. I don't know what they had disagreed about, but it must have been serious, else why would Paul mention them in his letter. Paul wasn't a jangler either. If you don't know what that is, check out yesterday's message in archive 8. There was a purpose in their mention I assure you. They had taken their eyes off Jesus and had it on something else. That's the kind of thing that happens when you lay out of church. You start noticing what people are doing outside the church, not inward.
Paul doesn't spend a lot of time on Euodias and Syntyche. One sentence only. He hit it, and then moved on. There is no need to beat a dead horse. They either got it or they didn't, and Paul was such a sought after man, on both sides of religion, that if he spoke your name, you'd probably have to be dead for it not to get your attention! But Paul was more concerned about encouraging those who were working in the church, than those who were fussing. Are we? If you made a list of those in the church that you encouraged, and those of whom you "spoke or prayed" about, which list would be greater? In doling out your time, make sure the allotment goes with the greater on the side of encouragement of the believers. What you'll receive for that is encouragement for your own soul. I hope today I've encouraged you to stay in church and encourage one another. I'm a Baptist, so I don't bet, but if I did, I'd bet there is someone on your heart right now that you've noticed their commitment to the things of God. Why not make it a point today to tell them you've noticed. That kind of encouragement doesn't cost a dime, but it's priceless in the eyes of God!
June 7th, 2012
I Timothy1:5-6 ~ Now the end of the commandment is charity out of a pure heart, and of a good conscience, and of faith unfeigned: From which some having swerved have turned aside unto vain jangling;
I don't want to be no jangler.
I've been quiet on the writing front for several days. I just couldn't wrap my mind around a coherent thought and run with it. I started to open with an apology to my readers, but then I decided against it. That would be like apologizing for providing you with idle chit chat, and really… who needs any more of that in their life!
Jangling I've discovered is Paul's warning to Timothy to make every word count for the cause of Christ. Too often we (me included) just talk for the sake of talking. That gets me into trouble. My prose should have purpose! Paul's warning to Timothy came from men of the day who would create more questions and confusion in their ministry than edification of the body of Christ, which is still true today unfortunately. Praise God I cannot, nor do I want to, write in deep theological ponderings that would at the end of your reading have you scratching your head wondering what it was that I wrote.
Today's message is this – Don't be a jangler, God's not.
He doesn't waste words. When He speaks, it has purpose. It's clear, precise and directed toward you. That's how I want to write. When I began thinking of the janglers that Paul warned Timothy about I realized they got to that point by swerving and turning aside, they began looking somewhere besides toward Jesus. I wonder if they just talked to hear themselves speak, if vanity had perhaps played a role in their ministry and they were more about showmanship than spiritual teaching. Ministry has to have purpose, and if you're saved you're in the ministry, so what is your purpose? When you speak, do you speak as someone with authority? As a child of God we're given that. I am so tired of dead religion! The world is looking for real faith in the Lord Jesus, and it is too often concealed in jangling. Christians who spend more time talking about each other than Christ. Is it any wonder there is confusion? How can they see Christ when the church isn't talking about Him?
Don't be a jangler. Tell someone about Christ today through your speech and in the manner you live your life. Paul said that the end of his commandment was charity and a pure heart, also known as love and clean living. That's not jangling. That's the gospel.
May 30th, 2012
Below is my message spoken at Marietta Bible College on May 26th. This event was in honor of my friend JaeyCath who is returning to Papua New Guinea this Saturday (prayers appreciated). It's not your typical 500 word devotional for the day, it more along the lines of 1901 words. So read it in small doses or read it in it's entirety, but please read it! My Lord is Awesome! This message encouraged me and stirs my heart for service! I hope it does yours too!!!!
Acts 20:6-12 ~ And we sailed away from Philippi after the days of unleavened bread, and came unto them to Troas in five days; where we abode seven days. And upon the first day of the week, when the disciples came together to break bread, Paul preached unto them, ready to depart on the morrow; and continued his speech until midnight. And there were many lights in the upper chamber, where they were gathered together.And there sat in a window a certain young man named Eutychus, being fallen into a deep sleep: and as Paul was long preaching, he sunk down with sleep, and fell down from the third loft, and was taken up dead. And Paul went down, and fell on him, and embracing him said, Trouble not yourselves; for his life is in him.When he therefore was come up again, and had broken bread, and eaten, and talked a long while, even till break of day, so he departed. And they brought the young man alive, and were not a little comforted.
I was on the back of a motorcycle with my husband David a week or so ago when the Lord placed this story upon my heart when I asked what I should share with you today. Praise God for technology like the iPhone that allows me to read the Bible on the back of a motorcycle. I had actually got the title weeks ago about Jaey Cath's pajama drama. Believing that God would provide me a message, and Praise Him that He is faithful. Because there in the book of Acts was a pajama drama made for me.
I've had a burden for Marietta, not just Marietta, but my own church as well because I see the toll time has had on the ministry. Attendance goes up and down in any church on any given Sunday. Victory Baptist too. And the last few times I've been to Marietta, it looks down as well. Praise God for the students in this ministry, it always looks like you have a full house, even when you don't. It's not because you don't have good preaching! You've got the best. It's not because people don't care, because I know they do. So why then has many in the church fallen asleep?
That's where JaeyCath's Pajama dramas title came from. When Catherine leaves for Papua New Guinea, what does she leave behind. When any of us leave this world, what do we leave behind.
I started to wear footy pajamas but I figured as sure as I did Dr. Guiler would show up. And although the title is funny, this message is one I don't take lightly
I took note of the fact that Paul stayed there seven days. Seven being the number of completion, the perfect number. Every project of God's has a completion date. I'm all about projects. Mine however are often open ended. They never get completed. God's aren't like that. There's a day, just like His time on the cross, when God says, "It is finished." Paul had come into Troas and God knew when he got there that that project would be finished in seven days.
And what was the project?
It was a preaching project
Paul had come to share the gospel and I loved where the scripture said "Paul preached unto them, ready to depart on the morrow". That likely means, he preached the day before he was departing. But what if it meant "Be ready to depart tomorrow." What if we knew that we had one day left? We've heard it preached a thousand times, and it hits us like a ton of bricks, and then we leave the sanctuary and the thought is gone. But what if you knew that God was coming for you in 24 hours? What would you do with it? We talk about it, but I doubt very many people live like it. I know for a fact I do not. I have friends and family who are lost. If I thought Jesus was coming back tomorrow, my project would change.
This project of Paul's was a particular project
There were many lights in the chamber. Again I'm taking it out of context, because he's speaking of the candles that are lighting the room they were in. But it still works metaphorically. Jesus said in John 8:12, "I am the light of the world: he that followeth me shall not walk in darkness, but shall have the light of life."
That room was full of lights for Jesus. The disciples, called of God, were gathered in that room. Everyone of us who are saved are called for a purpose, a particular reason, and have received the light of Jesus Christ. We're expected to shine it, not hide it. God is not a respecter of persons, He's an expecter of persons. He expects something of every one of us.
It says "And there sat in a window a certain young man named Eutychus."
A certain, particular man. Who was about to become the subject of Paul's sermon. Paul had been preaching a long time. It was midnight. I don't know when he started. But I don't figure it was 11:45. He had been preaching for hours. Our church wants 12 o'clock preaching too. Noon, no longer! But this was midnight… But this was Paul. A great preacher!
It's still typical today. Christians can stay up and watch the late late late late show on Saturday night. But they can't sit 45 minutes in a service without watching their watch. Eutychus didn't have a watch, he likely didn't have much. I believe he as sincere when came there to hear what Paul had to say. But he grew tired. We can all grow tired in the ministry. I've done it several times. That's when you have to regroup. That's when I come to Marietta for a day. I have to step outside of my ministry, and join another body of believers so that I can go back to mine with a fresh attitude. That's what the disciples were doing in this room, regrouping. But Eutychus made it a
Pajama project
He fell asleep.
In the midst of our service for the Lord, is not a time to fall asleep. I came here today to encourage you all to get excited about your service. Don't wait until you fall out of the window and make it a pajama project. I want to see Marietta Bible Center thriving again. Paul was getting ready to leave. Jaey Cath is getting ready to leave, we're all going to leave someday. What are we leaving behind? Paul came to encourage this group of believers to continue on. And in the midst of that Eutychus gave him an illustration. Paul may have pointed to the window and said "case in point. This is what not to do. This is not a pajama party." But I don't thinks so. Eutychus was a young man. The church needs young people.
I'm all about the young people in the church. I love them. Marietta needs to work on attracting young people into this ministry. Not in any new fangled way. But by the gospel. It's what attracted Eutychus and it's what will attract Marietta kids.
It may have been a painful project
Eutychus fell from the third floor and died. Before he died he may have felt something. That initial "thud" was a doozie. Falling asleep in our service is a painful experience. It may be even more painful when we get to heaven and find out the final cost. Who didn't get there because they never heard from us?
The number three is another scriptural number of emphasis. The Father, the Son, and the Holy Ghost. You know you can have it all and still fall asleep? You can be saved, be in the greatest of places, and still grow tired. I love Dr. Guiler. For the love of Pete, I don't see how anyone could fall out of this ministry. But they obviously have.
I love my Pastor Mike Worf, but people fall in and out of our ministry all the time. And I can almost guarantee it didn't just one day happen. They started gradually falling out of service. They stopped coming to Sunday school. They lay out occasionally from the worship hour. They had other "projects" that needed their attention. And then one day, they were just gone. They'd fallen completely out of the window of church.
Paul was there in that place because it was a
Partner project
They were in it together. I'm not a member of Marietta Bible Center but I'm still with you in it. I don't have the money to support you, but I'll give you what I've got. I'll give you my time. I'll pray for you. I'll love on you and encourage you every chance I get because we're partners in this together! Paul seen his brother fall and scripture said
"And Paul went down, and fell on him, and embracing him said, Trouble not yourselves; for his life is in him."
Paul didn't point his finger and say, "there it is, I knew he'd never last. You know how fickle those young people are, here today gone tomorrow." No! He ran down the steps down the three stories and embraced his friend and loved on him. He told the others, "Don't worry, we got this. He's alive!" Too often when someone falls out of church we just say, see ya later alligator. After while crocodile.
But we shouldn't. We're partners in this thing together even if we're of different churches. So when I look at Marietta or Victory Baptist, or any other body of believers, when I see the numbers are down my heart breaks. And I shouldn't just say, "I'll miss them when they're gone." I should run after you and embrace you and say don't worry. There's still life here. Let's work together. Sometimes people leave anyway, you can't stop them. But for us who stay this is a
Project of perseverance
Paul stayed there seven days. The number of completion. After Paul embraced him it says
"When he therefore was come up again"
It basically said, "He's back!" That's what I want for Marietta and I know it's what Catherine wants too. And Dr. Guiler and the "O" family. I want to see it back as a growing, thriving church, on fire and serving the Marietta area. I want to see new faces. I want to see the Sunday School program overflowing with children and life. I want to end this as Paul did.
It was a project that ended with Praise!
The bible says that they had
"broken bread, and eaten, and talked a long while, even till break of day, so he departed. And they brought the young man alive, and were not a little comforted."
They celebrated the rest of the night! They talked and had fellowship, just like we're doing here today. And then Paul left. His part of it was done. He could move on and encourage someone else. And they were comforted in seeing a life restored. For me that's what being a part of this ministry is. It's rejoicing with you and watching as God through you restores this ministry back to the days of glory!
May 25th, 2012
Hollyweird in a Holy Place
Jeremiah 10:21~ For the pastors are become brutish, and have not sought the Lord: therefore they shall not prosper, and all their flocks shall be scattered.
This scripture hit me like a ton of brick in my hotel room Sunday morning as I read the Word. I'm not a pastor, but I think more in the line of church leadership as a whole in reading a scripture such as this. I guess that's because my heart thinks on the responsibility of the church leaders… a lot. I've made my share of mistakes and a few other peoples share too, so I don't speak in condemnation of leaders, but in dire concern for the state of the church.
Brutish – a lack of understanding, one dictionary defined it as carnal.
In my 16 years in the ministry I've watched leadership. When I began my walk with the Lord in 1996 I began walking forward and funny thing; I ended up in the front. I didn't necessarily mean to, I don't know how it happened, one day I discovered, "Dear gussy, I'm a leader!" I realized that people were watching me; that youth were mimicking me and it scared me. I've got leaders in my youth group that other young people are watching and they know it and it scares them… they're mimicking me in that way too! Church leadership is a powerful position. Many don't understand it when they want that position, they don't understand the spiritual ramifications of being there. It's not about being in front of the church, it's about standing before God and answering for how you lead.
The leadership for which Jeremiah spoke of had a lack of understanding. They'd stopped seeking the Lord's guidance, so I have to believe that they'd sought the worldly ways. God's ways are not our ways. God will put folks like me in leadership… that makes no sense! I know that sounds funny but it's true. I'm disorganized, impressionable, tender hearted and sometimes weak kneed. Why would God put me in a place of leadership when He knows how much harm I could do? The only reason I can think of is because I'm willing to keep walking forward. If God says go, I sometimes I ask "why?" but I go.
Leadership in the churches of America needs to stop looking at how the world runs a business and look at how God runs the world. God's ways don't always make sense. Scripture says in 1 Corinthians 1:27 But God hath chosen the foolish things of the world to confound the wise; and God hath chosen the weak things of the world to confound the things which are mighty;
I guess that's why God can use someone like me.
Church leadership needs to get back to the basics. Leave Hollyweird tactics out of the sanctuary. Don't try to wow the people with bling and music that you have to strain to hear God's name in. Don't schedule God into your service, or put people on the platform because they're "somebody." Let the Holy Spirit lead the service and put somebody on the platform because you see God in them.
Jeremiah said "the flocks shall be scattered." Church attendance is down because real people see through hype. And too many churches are trying to appeal to the carnal nature of man, and in truth people don't want it. It's like dessert. Yes! I love it, but it will not sustain you through the day. People need meat. It's not the prettiest dish on the table, but it's what gets you through.
May 25th, 2012
Hold on America!
My Memorial Day Message...
I sang last night at a Memorial Day Event for our local nursing home and as they read the names of patients who had died I had fond memories of many of them from my visits there. In my early ministry I would go have lunch with several of the residents once a week, but I got "busy" and that went off my "to do" list. Our church took on the nursing home ministry for a Tuesday Night Bible study and one Sunday a month worship meeting, and in the beginning it was well attended. But then we got busy…and that was no longer on our "to do" list. I'm certainly glad Jesus doesn't remember the way I do…
The Memorial Days of Matthew 26 – Hold on!
Vs. 13 - Verily I say unto you, Wheresoever this gospel shall be preached in the whole world, there shall also this, that this woman hath done, be told for a memorial of her.
In Verses 6-13 is the story of Mary and the alabaster box. The Lord had made such an impact on her life that she honored Him with her most prize possession of ointment and box that if I'm not mistaken was valued at a year wage in that day; and because of her tribute she'll be remembered. Judas obviously forgot everything that he'd seen the Lord accomplish when he said in verse 8 "To what purpose is this waste?" He didn't hold on, but Mary did.
In verse 17 we find another memorial day as Jesus and the disciples prepare for the Passover; a traditional Jewish feast in celebration and memoriam of the Exodus of the children of Israel. It's good to remember the victories we have in the Lord, there will be enough days of defeat on this side of Glory. Jesus was about to face the hardest day of His life, I'm sure He too needed to remember the Victory. Why He had come. It "was" about the blood over the door; now it was about the blood on the Cross.
During the dinner Jesus announces that He has been betrayed. They each said in verse 22 "Lord, is it I?" I wonder if at times in their ministering with Him they had let Him down, and those times flooded back into their minds, feeling as if they'd betrayed Him. But Jesus didn't remember the faults of those who failed Him. But Judas… even when he met and betrayed Christ that final time in the garden, said "Hail, master." You'll note that master is not capitalized. In all the time that Judas had spent with Christ, he didn't know Who He truly was. Jesus remembered Judas' betrayal of not accepting Him as Christ. Judas didn't hold on because he never had a hold of Christ at all.
The blessed act of communion is found in Matthew 26 in verses 26-28. For those who have accepted Christ as Lord, the gift of taking communion as a memorial of the sacrifice Christ made, is not to be taken lightly. Jesus did this, so that we could "hold on" to His gift of life.
In verse 31 Jesus said "All ye shall be offended because of me this night: for it is written, I will smite the shepherd, and the sheep of the flock shall be scattered abroad." There would be a day when they'd all let Him down. But they did not forget. Peter denied Christ as He said he would, but Peter did not forget Christ. Verse 75 memorializes Peter's return when it says "And Peter remembered the word of Jesus, which said unto him, Before the cock crow, thou shalt deny me thrice. And he went out, and wept bitterly."
The remaining eleven had a hold. They let fear grip them temporarily and thwart their service, but they came back. The same is true with us. There are so many days that I let God down, but He never lets me go. Praise Him, He remembers. I'm holdin' on!!!!
Happy Memorial Day. Thanks be to Jesus Who sacrificed all. Thank you to the military who give so much for us. It does not go un-noticed…
May 22nd, 2012
Wolf breath...
Luke 10:1-3 ~ After these things the Lord appointed other seventy also, and sent them two and two before his face into every city and place, whither he himself would come.Therefore said he unto them, The harvest truly is great, but the labourers are few: pray ye therefore the Lord of the harvest, that he would send forth labourers into his harvest.Go your ways: behold, I send you forth as lambs among wolves.
Wolf breath…
The school year is winding down in Calhoun County, West Virginia with only 4.5 days remaining in the school year. So this morning as I sat on my comfortable couch as snug as a bug in a rug, I thought to myself, "I think I'll stay home this morning and let the kids take care of the prayer circle today, I'm a little weary. So I piddled around on the internet, got lost in thought a couple of times and decided I'd better listen to what God had to say before something else distracted me and I "just so happened" to start reading in Luke 10. I didn't make it any further than the third verse when I felt the wolf's breath on the back of my neck. He was hungry for the souls of those kids at the middle high school. I jumped up from the couch like being shot from a canon and prepared myself for the school. Not today Satan.
When I got to the school I watched a multitude of sleepy eyed youths exit the buses. Very few looked my way. Most know who I am. I'm the weird Jesus chick; the one who has no other purpose than to be in front of their school making them feel uncomfortable. It bothers me that I've been in many churches with many of these youth and they (nor the adults that pass by) feel compelled to stop. This group has been faithful from day one of school. But it's the way of the world. I praised God this morning openly for the youth that attended. Their loyalty speaks volumes of their lives honoring Christ. I know it's not easy to walk around school with a wolf breathing down the back of your neck.
My three points from the first three verses of Luke 10
The Lord's appointed – That is we who are saved. Did you show up for your appointment today?
The Laborers – That is we who serve – Are you in the field?
The Lambs – We are they who Satan desires to devour. – Have you believed the fallacy of the father of lies… "they don't need you today."
Wolf's breath… can you feel it?
May 21st, 2012
Stinkin' Thinkin?
Philippians 4:8
Finally, brethren, whatsoever things are true, whatsoever things are honest, whatsoever things are just, whatsoever things are pure, whatsoever things are lovely, whatsoever things are of good report; if there be any virtue, and if there be any praise, think on these things.
Show me what's on your mind, and I'll show you what's in your heart. It's true with me, what about you? I've spent a lot of frustrating time lately because of stinkin' thinkin'. I'd get stuck like a red neck truck on Cabin Ridge. That's West Virginia humor. If you're from the city, you wouldn't understand. Think of it as the road less traveled, possibly untraveled in your world. Its 4 wheel drive access only, or by horse. And half the fun for young and old alike who like to 4-wheel is going up on Cabin Ridge and having to have someone pull them out. It's not my idea of fun. I love West Virginia roads, the ones with two yellow lines down the middle. But my thoughts have been muddin' lately.
It wasn't intentional, I'm not a negative person, I'm almost always upbeat and on the positive side of life. But lately, I've had a few days where I was positive life stunk. Praise God it was just a "few days." And I tried really hard not to share the wealth of worries. But it's a new Monday, and today at 6 a.m. I got up, worked out… yes, I Shari Johnson, worked out. It's been months! But I thought to myself, "Self, why are you killing me?" Why have you allowed Satan to take charge of your thoughts and drag you down into a pit of self despair? He does not win this battle; the ground of Shari Johnson is not for sale, why have you allowed him to stake a claim on it? You were bought with a price! Stinkin' thinkin.' That's why.
That's where I am this great Monday morning! Where are you? Are you stuck in the muck on Cabin Ridge, or are you on the super highway of life cruisin' the straight and narrow? Read and rehearse Philippians 4:8 in your mind today.
Finally, brethren, whatsoever things are true, whatsoever things are honest, whatsoever things are just, whatsoever things are pure, whatsoever things are lovely, whatsoever things are of good report; if there be any virtue, and if there be any praise, think on these things.
NO MORE STINKIN' THINKIN'!
May 19th, 2012
God of the People of Faith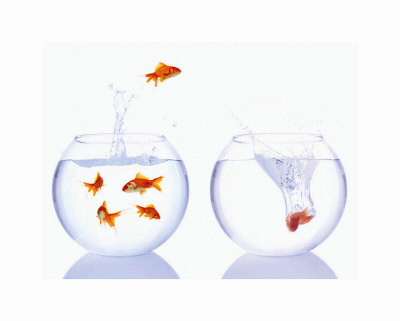 I praise God this morning that He is God of the people. Through the blood of His Son, Jesus Christ, He made Himself approachable. Else, someone like me who is so unworthy would never be fit to go before the throne of God. As I read James 2 this morning I was so humbled by who God is, and who He said I should be. The only thing that I have that God wants is faith.
Faith has no money
If I had to buy my way into Heaven, I'd have to pray it was an old fashioned 5 & Dime store, because that's about all I got. There's not enough money in this world to buy you a bolt in the mansions of Glory.
James 2:1-5 ~ My brethren, have not the faith of our Lord Jesus Christ, the Lord of glory, with respect of persons. For if there come unto your assembly a man with a gold ring, in goodly apparel, and there come in also a poor man in vile raiment; And ye have respect to him that weareth the gay clothing, and say unto him, Sit thou here in a good place; and say to the poor, Stand thou there, or sit here under my footstool: Are ye not then partial in yourselves, and are become judges of evil thoughts?Hearken, my beloved brethren, Hath not God chosen the poor of this world rich in faith, and heirs of the kingdom which he hath promised to them that love him?
God knows us. He knows that we are prone to be a respecter of persons. So there tucked into the pages of the book of James He tells us not to disrespect Him by disrespecting others. Rich or poor, we get to Heaven the same way, Faith.
Faith has Mercy
James 2:14-17 ~ What doth it profit, my brethren, though a man say he hath faith, and have not works? can faith save him? If a brother or sister be naked, and destitute of daily food,And one of you say unto them, Depart in peace, be ye warmed and filled; notwithstanding ye give them not those things which are needful to the body; what doth it profit? Even so faith, if it hath not works, is dead, being alone.
Faith is an act. It's not something that lies dormant inside the body. Having faith in Christ and opening up your heart to Him is literally allowing Him to work through you. The same mercy that Christ extended to us by forgiving every wretched thing we've ever done or will do, is the same mercy He wants you to extend to others. It's only fair. When we say we have faith in Christ it should come with evidence.
Faith has a Mission
James 2:25-26 ~ Likewise also was not Rahab the harlot justified by works, when she had received the messengers, and had sent them out another way? For as the body without the spirit is dead, so faith without works is dead also.
Why did Rahab do what she did? Rahab had heard of the God of Israel, and what great and mighty things He had done for them and her belief in what she had heard caused her to want to be a part of the mission of God. It is no different for us. Once we receive the gift of salvation through faith we're a part of the plan. God's plan for Rahab was that she and her family be saved by her act of faith. Our mission is to see our family and friends saved as well, and they can be through the evidence of His work in our lives. Rahab wanted for herself and her family what the children of Israel had, the protection and favor of God. Our mission is to show outwardly what we have received inwardly. It's not always easy.
I was just as unworthy as Rahab the harlot, if not more so. Praise God He gave someone a Mission to show their faith to me and because of it I am one of His own.
May 14th, 2012
Dark times? Light ending!
My friend Gloria and I traveled to Marietta a few weeks ago to hear the preaching of Dr. Myron Guiler. I always stand amazed by what God does through him. He's like this abyss of wisdom that I never get tired of looking into. In the midst of his sermon was a whole other message that just leapt out at me and keeps coming back into view. So I must need to share it.
The thought was this "God created the world in the dark, Jesus was born in the dark, Jesus' death was in the dark, He arose in the dark and He's returning like a thief in the night, in the dark. We cannot probe the depth of what God does in the dark.
Genesis 1:2
And the earth was without form, and void; and darkness was upon the face of the deep. And the Spirit of God moved upon the face of the waters.
I recently spent some time in the dark. Maybe that's why this thought has been leaping out at me. I can understand why I go through dark times, a multitude of things can cause a dark time to incur, but what I don't understand is what God's doing during that time, at least until I come out on the other side and it's then I see how He was moving.
God is creating in the dark times
My sister and I just started a non-profit organization that came out of some dark times in our family's life. www.pipelinehome.com. It's a whole new chapter for us and a way that we can shine some light into someone else's life and perhaps prevent a family from having to face a dark time because of drugs and alcohol. We didn't like the dark time, but from it God allowed us to grow and to get a burden for other families facing the same ordeal. We're now developing (creating) tools that will allow a family to stay in the light. Through the comfort we found during our own tribulation, we learned to comfort others. That's how God works! It came from the 2 Corinthians 1:4
"Who comforteth us in all our tribulation, that we may be able to comfort them which are in any trouble, by the comfort wherewith we ourselves are comforted of God."
He's birthing new things in the dark times
Jesus' birth brought hope to mankind. Often times it is not until we get in the darkness that we can even see the light. So many times there have been so many other shiny things in my life, I couldn't see the one thing that God wanted me to see. Maybe that's why I'm here now. Once everything in my life is out of sight, God can get my attention. I can focus on what He wants me to focus on. I'm reaching for the light, for the glorious hope that comes from God alone. I can see hope because all else is gone. Hebrews 11:1 "Now faith is the substance of things hoped for, the evidence of things not seen."
He's allowing things to die in the dark times
In the darkness there on Calvary, Christ died, taking with Him our sins. The dark times often allows us to do some serious soul searching which leads to ridding ourselves of dead weights and the things that so "easily beset us" as Paul describe in Hebrews 12:1 "Wherefore seeing we also are compassed about with so great a cloud of witnesses, let us lay aside every weight, and the sin which doth so easily beset us, and let us run with patience the race that is set before us."
He's bringing things to life in the dark times
As the guards stood watch in the night over the tomb of Jesus Christ they could not stop the predesigned plan for the salvation of mankind. Out of the darkness came new life for all of us who believe on Jesus Christ. And God's plan for a new beginning in our life often comes after a dark time. Just as a single seed buried in the ground springs life in abundance in the spring, so does the Lord in the lives of His children. Seeds sown have to spend a dormant time in the earth before the fruit. My life has certainly been dormant lately, I'm ready and waiting for new life. Zechariah 8:12 "For the seed shall be prosperous; the vine shall give her fruit, and the ground shall give her increase, and the heavens shall give their dew; and I will cause the remnant of this people to possess all these things."
He's there in the dark times.
When Jesus returns, scripture says He's coming back as a thief in the night. 2 Peter 3:10
"But the day of the Lord will come as a thief in the night; in the which the heavens shall pass away with a great noise, and the elements shall melt with fervent heat, the earth also and the works that are therein shall be burned up."
But until that day, the Holy Spirit dwells within the body of the believers! Amen. We need to remember Hebrews 13:5 "Let your conversation be without covetousness; and be content with such things as ye have: for he hath said, I will never leave thee, nor forsake thee."
May 13th, 2012
Handfuls of Purpose are sometimes Sewn in Tears
Ruth 2:16 ~ And let fall also some of the handfuls of purpose for her, and leave them, that she may glean them, and rebuke her not.
The faithfulness of Ruth had not gone un-noticed by God or Boaz and because of it we see this beautiful story in the genealogy of Christ. Ruth, the Grandmother of King David. I love this story; I cannot tell you how much I love this story. In it is a picture of the redemption of my soul, and the perfect story for me to reflect on for Mother's day.
Ruth did not just happen to marry a son of Naomi.
She did not just happen to suffer as a young widow.
She did not happen to stumble upon the field of Boaz.
Nothing just happens.
It was all with purpose.
Those handfuls of purpose continue on today because of Ruth's faithfulness to the Lord. She left her homeland to serve the God of Naomi without any knowledge of where that would lead. She didn't know that the Lord had great and mighty things planned as her reward, she just went. In God's perfect design Ruth was standing in the field of blessing. God wants no different for us! Handfuls of purpose is that blessing that God desires to pour out in the lives of His children, but first we have to look at what brought Ruth to that field.
Her husband died, yet she stayed faithful – Ruth 1:5, a young widow.
She was discouraged, yet stayed faithful – Ruth 1:11-13, Naomi, her mother in law told her to stay in her homeland.
She deserted everything she knew to serve God ~ Ruth 1:16-17, thy people shall be my people, and thy God my God.
So what about us? Are we getting our handfuls of purpose? Today I want to encourage you with the Words that the Lord spoke to me this wonderful Mother's day morning.
I know life's hard – stay faithful!
I know you get discouraged – Stay faithful!
"I Am God", your everything – Stay faithful!
We're on the edge of the field of provision, God's taking care of us, and even though it sometimes seems that this plan makes no sense at all. We have but to stay faithful and God's purpose and reward will be fulfilled. Sometimes it means allowing the leftovers of someone else's life to fill our need. That's okay. Stay faithful. It may not be everything you desire, but it's enough… stay faithful! Nothing just happens, it's all part of the plan.
May 12th, 2012
How do you honor a bad mother?
Violet Spencer Hardway
My Mother... picture taken in the year... Hmmmm
I better not... pretty then, pretty now.
Exodus 20:12
Honour thy father and thy mother: that thy days may be long upon the land which the LORD thy God giveth thee.
Over my almost 50 years I've seen every kind of mother imaginable. Okay… maybe not every kind but a bunch of them! I've seen good ones, mediocre ones, bad ones and downright scoundrels. I'm a mother of two wonderful mothers. I wasn't perfect, nor are they…probably because I wasn't perfect; after all children learn by example. My girls are actually better mothers than me likely because they learned by the example of what not to be. I said all that to say this, "God didn't say honor your mother if…"
I had the best of mothers. I was brought up in a era where momma's had teased hair and horn rimmed glasses, had dinner on the table promptly when dad got home and everyone ate at the same time, and cleaned your plate "or else" although we never found out what that was; snack time was at 8 p.m. every night when we'd all line up in front of the television "set" which was only one, and sit and watch television shows without bad words. My parents didn't say bad words either. So I don't know what it's like to live under the rule of a bad mother. But I've seen some, and they broke my heart.
Although I really don't feel worthy to broach this topic today, it's on my heart. How do you honor a bad mother? For one year I coached my daughters' softball team, I didn't have the stomach for it. One such game a ball came hard off the bat of one of the girls and flew down the third base line into the shin of a young lady on first base. I won't use the word "lady" to describe her mother, who screamed from the sideline at her daughter who had just crumpled in pain, "just walk it off and get home." I was sick…How could a mother not run to her child and comfort her, or at least gasp and hide her eyes! That's what I would have done.
My years in court allowed me to see the worst of the worst. Abusive, self righteous, uncaring, I witnessed them all. Some of them I knew from my own childhood and I knew them to be abused, or likely to have been although I hadn't seen it. So they then were repeating what they learned. It would rip my heart out. I saw good mommas in court too. They'd done all they could do, but something went terribly wrong and their unimaginable worst night mare was playing out before their eyes as they watched their child arrested and jailed. I cried with them, prayed with them, held their hand and hugged their necks. I was not what most people see in the role of an assistant. I considered myself a minister of God's grace to the people that came into court, because I was so grateful to have received it myself. Just to be clear… I loved on those bad mothers too…
So how do you honor a bad mother? You love them as God loves us…Just because. In spite of all they've done, you love them, forgive them and live better than them because that is the only way you will ever find true peace. You cannot undo what damage has been done. It's etched into your mind and written in ink on the pages of your life but you do not have to read those pages again. Shut up that book and bind it in duck tape and from this day forward never allow Satan to open it and show you again. And when he tries, ask Jesus to step in take care of it because you're likely too weak.
I had a great mother, the best. But I've had other people who have hurt me. I didn't make it through life unscathed. I had to tape a few books up myself.
Make it a Happy Mother's Day… give yourself the gift of forgiveness.
May 11th, 2012
Queen of the City of I'm Fine
On the edge of the CowPatty Town
II Chronicles 13:-13-15 ~But Jeroboam caused an ambushment to come about behind them: so they were before Judah, and the ambushment was behind them.And when Judah looked back, behold, the battle was before and behind: and they cried unto the Lord, and the priests sounded with the trumpets.Then the men of Judah gave a shout: and as the men of Judah shouted, it came to pass, that God smote Jeroboam and all Israel before Abijah and Judah.
There have been days recently when I felt like Judah. I'd been ambushed. I saw disaster behind me and destruction before me. Much of which was my own fault. When I should have been celebrating the goodness of God, I was havin' myself a pity party. Praise God no one but Satan attended so it broke up early. But there's still a few minions hanging around outside waiting to fire it back up again.
For those of you who don't know me, I'm the Queen of the city of "I'm fine." I think my Pastor got so tired of hearing it he stopped asking. (He does still ask, but I'm sure he's tired of it.) My patented answer grew old to even me. It was a lie. I knew it and so did most others around me. In life "crap happens." I don't know why I thought I should not be in the pasture field of Cow Patty Town. That's a rural area just on the edge of the city of I'm Fine.
I'd been ambushed by the enemy. The ministry the Lord has given me has been being blessed beyond measure. We'd held our first revival inside a public school. I'd been speaking and singing for the Lord at every opportunity. I'd been witnessing, my burden for the salvation of family and friends had grown greater, and now I'm surrounded by the enemy. Mistakes behind me, uncertainty before me and I stood in my tracks not knowing what direction to be move in. Being a Queen isn't nearly so glamorous as I thought.
I really don't like comparing myself to Abijah, because he was ungodly man. He valued religion but he didn't live it. But in truth, I fail God daily, so I and Abijah have more in common than I would like to confess. Because of my failures Satan is quick to seize those moments and remind me again and again. And my "I'm fine" theory on life falls apart. I've not been writing for the past two weeks because in the midst of a battle, I let Satan tell me I was unworthy and how could I possibly write of God's goodness when life wasn't good. I despise telling people I'm in trouble because it makes me appear weak, and it's always my fear that my weakness will reflect poorly on the Lord. I forgot that God's not in my kingdom. He's got His own, and He sits high and looks down low and sees me in my distress.
Another fear I have is that I'll discourage someone else. My desire is to leave a giggle in your soul, you won't giggle if I tell you my problems. So I keep them to myself.
Today I'm back in the saddle, or on the couch as it is writing. I'm surrounded by the enemy, and the numbers don't look good. But Abijah had half the men that Jeroboam had and came out victorious. Not because of his skills or his life, but because God was in control, and He alone is faithful to take care of His own, for which I am. This morning I'm shouting on the inside. Waiting for God to smite this enemy! I'm not alone. Neither are you.
May 4th, 2012
The Tools of his Trade...
And there shalt thou build an altar unto the LORD thy God, an altar of stones: thou shalt not lift up any iron tool upon them.
I think Satan has a tool box labeled the mechanics of mayhem. He may even have a tool belt on his side to where he can whip out his maliciousness without hesitation.
He has Wrench of Worry ~ It's the what if's that Satan puts into your mind, "What if this happens, what if they do that, what if they think I'm…" any number of things can pop into your mind and overwhelm you with worry and take you out of service for the Kingdom. A habitual worrier will have a hard time convincing a lost soul seeking for peace that they need the peace Jesus affords when they see no evidence of it in their life.
What about his Spade of Suspicion? ~ Satan uses that to dig up insecurities and mistakes in someone's life, making them suspicious of everyone and everything in their lives and making it impossible to trust others. Insecurity is really self security, because you're looking at what's gone wrong in your life instead of what's gone right. Rather than relying on God, you're relying on your ability or someone else's to make you happy; and when that ends in failure, Satan is quick to remind you that you that "They couldn't be trusted. How many times have they let you down before?" That spade of his is quick on the draw in many lives.
Here's a wicked tool...
The Reciprocating Saw of Spite ~ Oh, that's the gift that keeps on giving. How many times have I seen someone destroy a relationship and their testimony in order to "pay back" someone for they're maliciousness. And the favor will be returned to them again and again, until someone tires or dies. Spite feeds on itself and Satan adds to the buffet. It's crazy and it's so easy to fall into because "you're justified." An eye for eye after all! And your testimony…You just threw that out the window.
A witness wipe out for Satan is the Rake of Rumor ~ Also known as concern for the brethren and prayer requests. I'm not talking about the open prayer requests during service, but the ones "after service." Church folk are notorious for raking someone over the coals that has fallen into sin, or even worse been the victim of sin; quick to stand in judgment rather standing in the gap. Before we utter a word to another we should examine our motive.
I've only mentioned a few of Satan's tools, but I have to wonder if no tool being lifted up to build the altar of God in Deuteronomy 27:5 is symbolic of how we should go to the altar. There is nothing that we can bring to the altar except us. God has everything else waiting on us. Satan's tools of terror are nothing compared to what God has to offer.
If we earnestly and often go the altar of grace the tools that Satan uses to stir up our lives with are crushed by the Rock of Salvation. God's stone are likely crude, jagged and heavy. Just like our sins. Kneeling down at the old stone altar was likely not as comfortable as the altars our churches afford us today, but the result was the same. God can smooth every rough edge on us if we kneel there long enough. Satan's tools are no match for the hand of God working in someone life, He doesn't need a tool; He's the Creator!
What tool is Satan using on you today?
May 1st, 2012
Psalm 1: 1~ Blessed is the man that walketh not in the counsel of the ungodly, nor standeth in the way of sinners, nor sitteth in the seat of the scornful. -
Blessed are they who Walk Worthy
Life is a constant motion. Have you ever gone into a shopping center and just watched? It's almost as entertaining as the shopping excursion you're on. People walking to and fro, busy minds, busy mouths, busy money. That's a sermon in itself, but mostly just non-stop movement. David's advice was spot on! I used it for my teens in morning prayer circle time, but it's timely for us all. Christians are so quick to accept advice; from anyone! David's words imply motion, a directional path put into action on the advice of an unsaved person. Walking worthy is to seek godly counsel through prayer and scripture and if necessary the counsel of another Christian; but taking the advice of an unsaved person is like walking an unlit path; who knows what could be lurking along the way and you'll be ill equipped to handle it without the proper advice.
Blessed are they who Stand out of the Way
There's something about hanging out with the wrong crowd that can get you in a whole lot of trouble. My Pastor has always said "Show me your friends and I'll show you who you are, or who you soon will be." We tell our young people, but do we listen ourselves. Perhaps we're grounded in the faith and immovable… ummmm, I doubt it. I don't know about you, but I can be in the presence of an unsaved person or a group and their conversation can easily cause my thoughts to gravitate. Praise God for the Holy Spirit that keeps us in check. But stand around long enough and it will grow more difficult to hear the Holy Spirit over the sounds of the world.
Blessed are they who Sit Warily
Be cautious where you sit. To be scornful is to be disrespectful or mocking and to sit in the presence of those who love judging and place themselves higher than others puts you on route to a fall. There's a reason gang leaders have no problem getting willing participants in their vicious antics. Power is a huge draw, and they achieve power by making everyone around them believe they are greater, when in reality they're covering for a lack of self confidence or demonic influence, or both. Gossip groups and social clicks are just glorified gangs; the result is the same, destruction.
The remainder of David's Psalm is sweet words and advice to be heeded… Be blessed!
Psalm 1:2-6 ~ But his delight is in the law of the LORD; and in his law doth he meditate day and night. And he shall be like a tree planted by the rivers of water, that bringeth forth his fruit in his season; his leaf also shall not wither; and whatsoever he doeth shall prosper. The ungodly are not so: but are like the chaff which the wind driveth away. Therefore the ungodly shall not stand in the judgment, nor sinners in the congregation of the righteous. For the LORD knoweth the way of the righteous: but the way of the ungodly shall perish.
Menu

What they say about a Jesus Chick event...

"Thanks for sharing from your heart and for being so real!"

"Thanks for challenging me."

"Loved your Realness"

I was so blessed by your sharing and singing, I laughed and cried and was drawn to the foot of the cross!"